As the clocks go back - signalling the official start of autumn - Blighty benefits from a whole extra hour on Sunday 27 October. So this weekend forget lying in and get out and embrace that extra hour, with a whole host of hour-long activities that can be enjoyed with friends.
For outdoorsy friends, why not get out and about in Britain's green and pleasant land with one of these alternative hour-long activities.
60 Minute Segway Safari: Take in the splendour of a country estate or manor, the twenty first century way, on a Segway! With these nifty Segway Safaris, available at stately homes nationwide, you can whizz through muddy rambling tracks and take in the fresh air with chums.
Be a Zoo-keeper for an hour: That's right, at Knowlsey Park you and your friends can get up close with a range of animals - from tigers to meercats! shadow one of the Zoo's keepers for an hour.
Zorbing: Take a civilised tumble through the Great British countryside at a Zorbing track. This tip-top one in Whyteleafe Surrey, will see you and your brave-hearted friends take a roll down a 160m course at speeds up to 35km, all in the comfort of your very own giant inflatable ball!
For the more plucky type, how about testing your nerve and indulging in one of the following activities:
Micro-light experience: Up, up and away! Grab a gang of friends and head on over to Sutton Meadow Airfield where you can book in to experience a microlight flight. The one hour flight takes in views over the Cambridgeshire countryside before touching down on the tarmac where you can enjoy the rest of the day with friends.
60 minute flight simulator: For those wanting to experience flying while keeping their feet firmly on the ground, why not try out an hour long flight simulator experience - take along to two friends to watch you earn your wings, taking in birds-eye views of London landmarks before 'landing'.
Bungee jump in the dark: One for the very spirited sort, challenge your nearest and dearest to a day of heart-racing fun at Rotherham's Magna Science Adventure Centre, where thrill seekers can bungee jump in total darkness. Hold on to your hats!
London Tombs Experience: Spend a spooky hour touring the London Bridge Tombs and Dungeons but be prepared for a few surprises as the tombs' haunted characters look to startle you at every turn!
Scale a wall of sheet ice: Ever fancied yourself as a bit of an intrepid explorer? Head down to London's Covent Garden and make like Robert Scott by getting a taster of what it feels like to take on a glacier with a 60 minute ice-climbing experience.
And, for those who are after a more quirky experience with their extra hour, why not try the following:
Record your soundtrack: For aspiring songstresses and crooners alike, challenge a group of friends to get musical and enjoy an hour recording studio experience in London or Manchester and record yourselves warbling along to your favourite tunes!
Michael Jackson Dance Lesson: Ever wanted to moon walk with the best of them? Who hasn't! Why not get your friends together to experience a 60 minute dance class to perfect your moves, MJ style!
Also be sure to pack a handy backpack of goodies to get you through the day.
My backpack recommendations:
Pre-mix cans of Pimm's Blackberry and Elderflower, they're small and perfect for when you're gadding about in the great outdoors.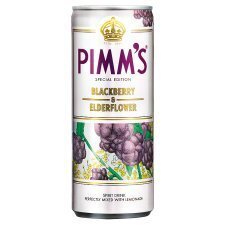 Dole Live Right Almond Crunch, healthy and packed full of nutrients to fuel you through to the end of the day.
Isklar Water, it's important to keep hydrated and these fun little bottles do just the trick.