 World Gin Day is once again upon us and there is no better way to celebrate than a homage London's adopted spirit.
Commonly thought as a quintessential English tipple, gin actually hails from across the shores and its creation is credited to Dutch physician, Sylvius de Bouve. Originally intended for medicinal purposes, the juniper berry concoction was believed to improve circulation and treat other ailments.
The popularity of Gin grew in England after William of Orange's accession to the throne following the Glorious Revolution of 1688. Rising import duties on French Brandy, the nobility's popular swill, resulted in the establishment of a vast number of gin distilleries throughout London, however the quality wasn't consistent or to the standard we expect today. The London distilleries produced the spirit at a low cost and by the beginning of the 18th century the Gin Craze had taken hold of its residents. London was officially the gin capital and this time it wasn't just the nobility drinking it. As depicted in Hogarth's Gin Lane, the accessibility of gin led to overconsumption in the city and scenes of public drunkenness and debauchery were rife.
Since the 18th century, gin has remained a popular spirit in the UK, surviving high tax levies, rising prices of grain and royal monopolisation. By the 19th century gin was in mass-production and the introduction of continuous stills produced a cleaner, pure spirit. This introduction is crucial, as without it we would not have seen the advancements that resulted in 'London Dry Gin', a re-distilled product with no added sugar and flavoured predominantly with juniper.
So whether your favourite tipple is a G&T or your fancy yourself a James Bond, "shaken not stirred" here is a selection of good'ens for every budget.
The Well Priced - Beefeater London Dry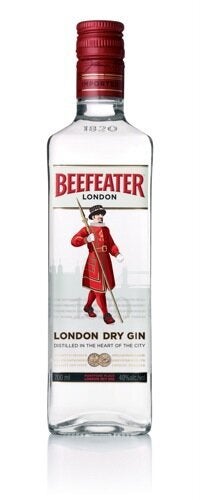 Beefeater is distilled under the watchful eye of Desmond Payne, the world's most experienced gin distiller with over 40 years experience. Perfectly priced, Beefeater is a classic, versatile London Dry gin, with a bold juniper and citrus flavor, making it a perfect choice for a classic G&T or mixed in a cocktail.
The Variant - Gordon's Crisp Cucumber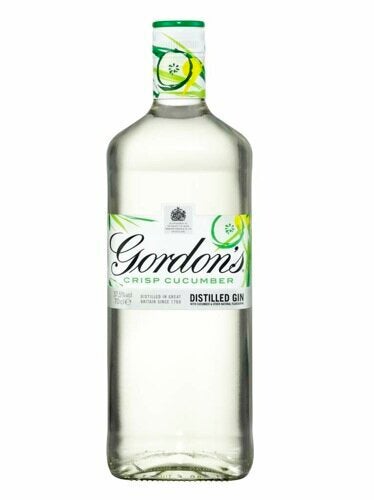 If you you're looking for something a little different, Gordon's have launched Gordon's Crisp Cucumber. Comprising of original Gordon's London Dry Gin and carefully blended with natural cucumber and designed to be mixed with tonic.

If you prefer a traditional, hand crafted London Dry Gin, Sipsmith is definitely a superb choice. Sipsmith is London's first copper distillery to launch for nearly 200 years and produces a clean, balanced gin. So expect flavours of rich botanicals, citrus freshness and a dry, spicy finish.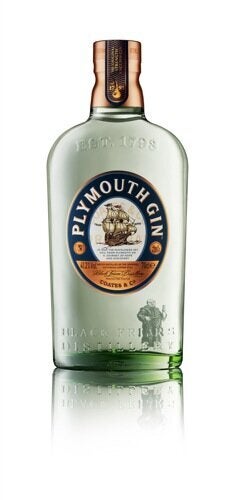 If you love gin then Plymouth is a must have. Handcrafted and distilled in small-batches at the UK's oldest functioning distillery, Black Friar's Distillery, the finished product oozes heritage and craft. Upon tasting Plymouth gin you will notice smooth, slightly sweeter flavours, including hints of citrus.
The Premium - Tanqueray No Ten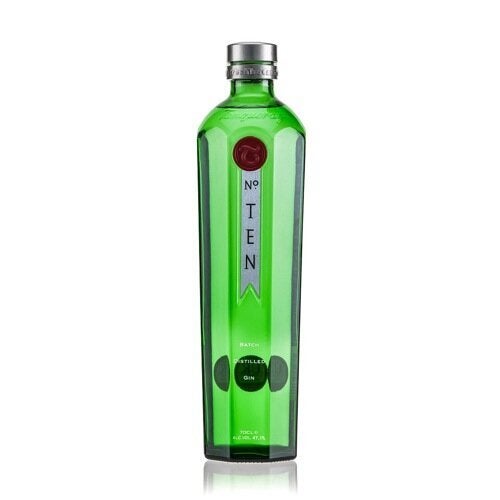 Perfect for Martinis, Tanqueray No Ten is a worldwide award-winning premium spirit revered for both its quality and stylish heritage. Tanqueray No.TEN is the only gin to be crafted with hand-picked whole citrus fruit botanicals and is then distilled four times, to create its refreshingly smooth, complex, fresh and crisp taste.