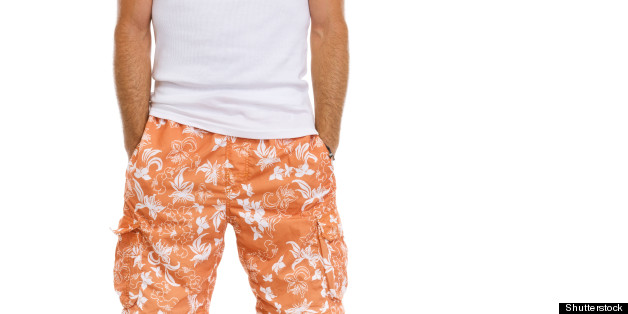 Shutterstock
PUT THE LEG WORK IN FOR NATIONAL SHORTS DAY!
I certainly do not need an excuse to slip into a pair of shorts, so I was delighted when I saw this Thursday, 15th is indeed National Shorts Day.
With Brits working none stop and rarely taking the time to relax, Parrot Bay, has launched National Shorts Day, to encourage the stressed out amongst us to don a pair of shorts and get into the holiday vibe by heading down to a Frozen Beach to literally 'chill' out.
Potters Field, near London Bridge with be transformed into a Caribbean oasis, complete with frozen palm trees, hammocks and Tiki Hut bar, where workers can relax and enjoy a complimentary frozen cocktail from the new Parrot Bay range.
But you'll have to shake your tail feather - this frozen urban oasis is only around until the ice melts... Squawk Squawk!!
When: 15 August 2013
Times: From 11am until the ice melts!
Where: Potters Field (nr Tower Bridge), London, SE1 2AA
Hashtag: #parrotbay / #nationalshortsday
For a touch of inspiration here are a couple of my favourite shorts to get you started.
RAG & BONE JEAN
Mila distressed denim shorts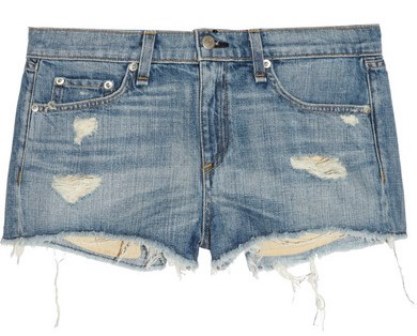 Made in LA from Japanese denim, rag & bone JEAN's cut-off shorts spell laid-back summer cool. This faded and distressed pair has love-worn appeal. Style yours with a relaxed shirt and gladiator sandals.
£140
GEOMETRIC SHORTS BY SISTER JANE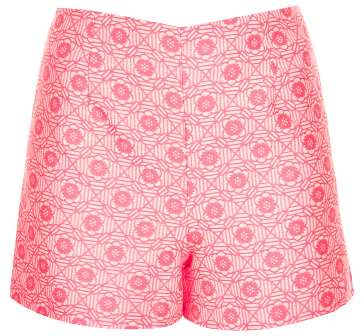 Pink and ivory geometric print jacquard high waist shorts.
£52.00
TUCKER BY GABY BASORA
PAPA'S COVER STRIPED HIGH WAISTED SHORTS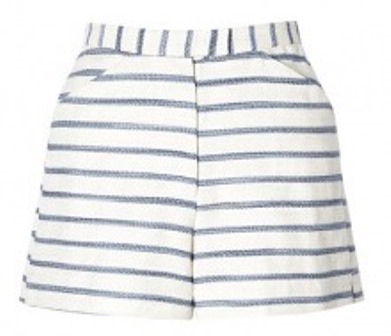 Featuring a classic stripe in neutral woven linen, these high-waisted shorts have a simple retro-cool feel.
£210.00