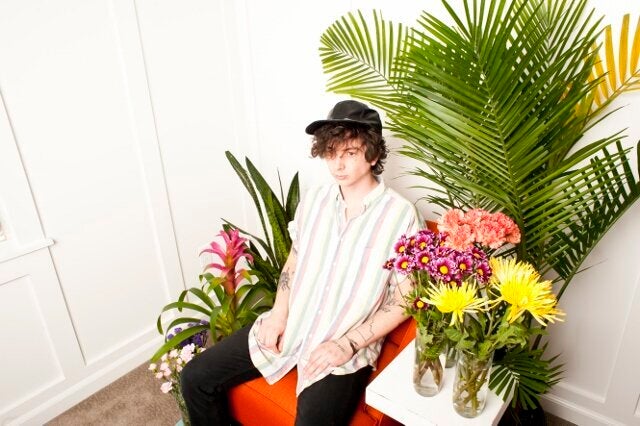 There exists a place where sounds build to magical effect, forming imaginative landscapes of psychedelic pop. Orchestrating such a colourful convergence of sound is Boise, Idaho based Youth Lagoon (moniker of Trevor Powers) whose previous album The Year of Hibernation, impressed with minimalist charm. Recorded in Georgia, Powers collaborated with producer Ben Allen (who has worked with Deerhunter and Animal Collective) on his most current release Wondrous Bughouse. With this record, Powers has created a swirling universe that guides us through matters of mortality rooted in both physical and spiritual dimensions. Tracks like "Attic Doctor" combine a sinister and playful appeal while "Pelican Man" evokes hues of Beatles pyschedelia. Like an artist splashing colours together to create a visually appetising result, Powers brings together various instrumentals to create noises that sound like they were taken from the sky or a dream. With Wondrous Bughouse, we are transported from the earth to the stars, and then back again.
J.L. Sirisuk:Wondrous Bughouse is so incredibly rich with various soundscapes and textures. I close my eyes and feel like I'm watching a film with each song. Are there any visual artists or films that have had an influence on you in any way?
Trevor Powers: I am a big David Lynch fan, but I think most people are because he really knows how to convey emotions in a pure form. I attach a part of myself to that sort of surrealism. As far as narrowing down specific influences, I think its near impossible because I think people are influenced by absolutely everything from the time of their birth to their death. Everything we're surrounded by pushes us in one way or another. It's kind of a scary thought if you don't keep things in check. I will say though in regards to film, favorite actor of all time is Tom Hanks.
Sirisuk: I know you like to write in isolation, as many writers do. Are there any places you have visited recently where you think you might like to spend some time writing?
Powers: Yeah, I'd like to write in Tokyo. I think it would turn out pretty interesting.
Sirisuk: Are you reading anything interesting right now?
Powers: I do most of my reading on the internet and saw something fascinating the other day about where artificial raspberry flavoring comes from.
Sirisuk: Tracks such as "Attic Doctor" are full of sounds both slightly sinister and also joyful - what's one of the happiest songs you've ever heard?
Powers: "Calling Occupants of Interplanetary Craft" by Klaatu.
Sirisuk: Any plans to tour the UK?
Powers: There will be a lot of focus from now on in the UK. I love it there so much. I will be there again soon.
Sirisuk: Do you find any significant differences between touring America and Europe?
Powers: I find myself on a lot more boats when I'm in Europe. And I still find Europe more interesting because I don't live there. But other than that, people are really the same everywhere. It's only cultures that are different.
Sirisuk: What do you hope people to take away from this album?
Powers: Everything I do with music is a part of me. I really just want to share that with people.
You can listen to the following tracks:
15 - Brudenell Social Club, Leeds
18 - Hare & Hounds, Birmingham
26 - Concorde 2, Brighton
25-28 - Secret Garden Party
Wondrous Bughouse is now available. For more information, please visit Youth Lagoon'sFacebook page.