Standing in the dank, fume-ridden disused road tunnel in an untrendy, forgotten corner of south London, little did I realise I was witnessing the start of a new art phenomenon.
It was 2008 and the Cans Festival was taking shape.
The major street artists from across the world had descended into the tunnel - in Leake Street in Southwark, near Waterloo train station - on the bidding of Banksy, the most well-known of this ilk, to showcase the various styles they represented.
It was a covert operation, with the artists secretly flying in from far afield, or catching the bus down from Shoreditch, and working under the cover of darkness ready for an opening to the public over the weekend of May 3-5 (the week that Boris Johnson got voted in as Mayor of London). There
was a feeling that something special was happening - a coming together of the clans creating a one-off 'event'.
When word finally went out at the last minute, an estimated 30,000 attended over the weekend, with interest so high the tunnel was kept open well after the three day stint was over - indeed some of the original work is still there now.
The public were introduced to 39 street artists including Faile, Eelus, Sten Lex, Bsas Stencil, Prism, Roadsworth, C215, Sadhu, Lucamaleonte, Logan Hicks, Btoy, Vhils, Vexta Broken Crow, Cartrain, Dolk, Dotmasters, J.Glover, Ben Eine, Hero, Pure Evil, Jef Aérosol and John Grider as well as some of the latest work by Banksy himself. And it was all free.
There were mashed up cars, chiselled wall art created with a drill hammer, an apocalyptic kiddie's playground and a giant tree created out of CCTV cameras plus artworks created within the arches of the tunnel that looked like giant frames.
From an underground, often illegal, art form, street art had suddenly been transformed into an event and various entrepreneurs around the world were taking note.
Instead of having to operate under fear of arrest, public bodies were approached to help stage legal, public versions of Cans, with walls of buildings donated for the duration
The fledgling NuArt street art festival in Stavanger in Norway was given a boost by Cans and it is now one of the premiere events of its kind in the world, with the oil-rich conurbation's masters giving over huge swathes of the city's walls over to artists such as David Choe and Aiko, to do with as they want every September, with an electronica music festival running alongside the sanctioned and unsanctioned street art, and a huge indoor festival as well.
The See No Evil Street Art Festival in Bristol, run by local graf stalwart Inkie, is now in its third year and last year 45 artists hit 12 buildings in the city.
Last year a bus depot in Richmond, Virginia was transformed, while the phenomenon has also hit India, with the St.Art festival in Delhi held earlier this year. In 2014, there's MUC Live Munich at the end of May, plus festivals in Brazil and Spain, but the one that really stopped me in my tracks last month was the news that Hawaii was hosting an event.
Pow! Wow! Hawaii has, apparently, 'taken over the once sleepy area of Kaka'ako in Honolulu and welcomed approximately 100 artists to the area in a widespread beautification and education on the world of street art and the process of creativity'.
Artists such as Cyrcle, Reka, Ron English, Gaia and Bast converged on the beautiful Pacific venue from as far afield as Cambodia, Australia, Puerto Rico, Japan, Germany, Taiwan and all over America.
Wow! From a grimy, smelly tunnel in south London to the balmy, sandy beaches of Hawaii, the plethora of street art festivals show no sign of slowing down or spreading out around the world.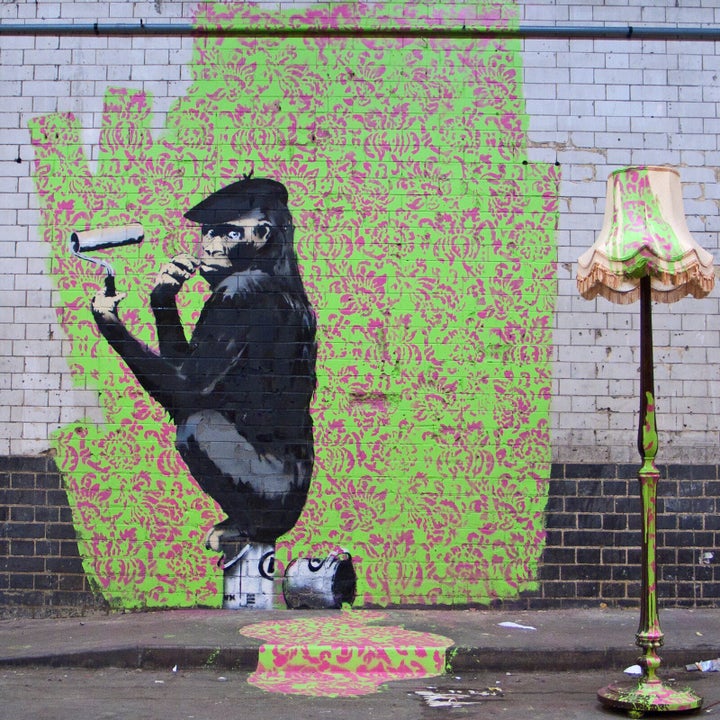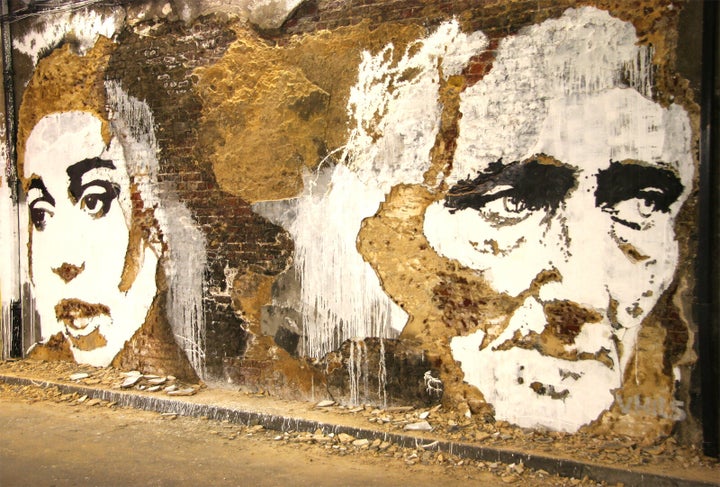 More information at www.nuartfestival.no www.powwowhawaii.com
Related