Like many people I know, I travelled the world after graduating uni. I packed my bags, escaped the post study lull and set off on my adventures alone with a one-way ticket to Sydney and 15kg of luggage on my back.
Nine months later, I'd worked in an outback pub in Australia, as a ranch hand in the middle of nowhere, visited some of Asia's most beautiful islands and put myself in some fairly questionable health and safety situations all in the name of good fun (if anyone knows what 'tubing' in Laos is, that should give you a fair idea).
Upon my return, I got stuck into work and it's remained that way ever since. I well and truly hung up my freedom in favour of an annual travel card and paying back my student loan on the serious.
About six months ago, I started to freak out in a big way. Was I forever destined for the city break? Was I now officially an adult and my carefree travelling days firmly behind me? After swiftly getting over myself and realising that I was, in fact, far too old and grumpy to be sleeping in a 14 bed hostel dorm, I decided to do something about it. I booked a trip to my dream destination, Sri Lanka, to indulge in some grown-up backpacking.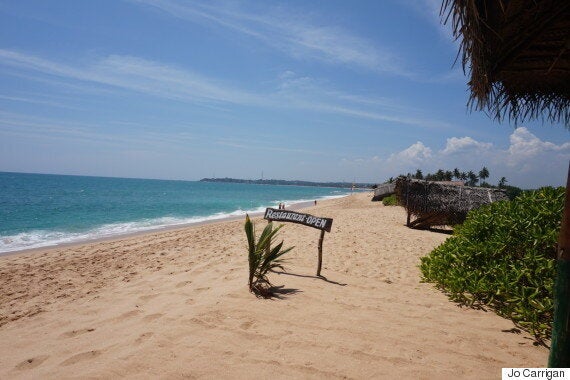 Sri Lanka is completely unlike any other Asian country I've been to - the people, the food, the sights and the experiences are all absolutely unique. If you're looking for a party and a fried English breakfast, this place is not for you: it's been largely untouched - and not yet ruined - by tourism, meaning there's a distinct lack of the seedy underside of mass visitation that's plaguing so many Asian countries these days. Long may it continue.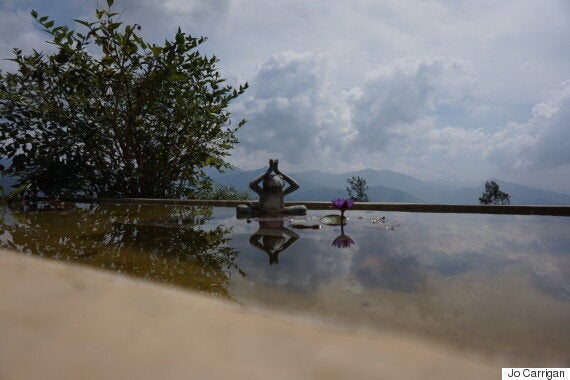 The island is about the same size as Ireland, so getting around is really easy and cost effective, meaning in only a two week trip you can take in a world of experiences.
If you go (and you should, like now), here's just a few things to do that are unmissable for the grown-up backpacker.
Take the train from Colombo to Kandy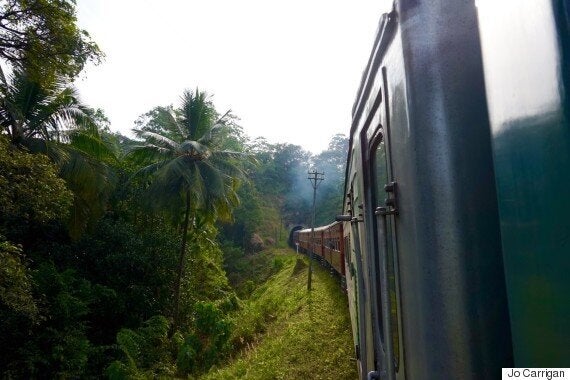 You'll need to be up at the crack of dawn to catch this one, but it's so worth it. The train leaves Colombo Fort at 7am and takes around two and a half hours to reach the ancient mountain city of Kandy. The train winds itself through some of the most breathtaking scenery in the world at a slow enough pace for you to take it all in. Book tickets in advance through your hotel before you arrive, however put yourself in second class over first - windows open fully for optimum picture snapping, and you're less likely to be surrounded by obnoxious tourists.
Sleep amongst the clouds in the knuckles mountain range
There's nowhere on this earth quite like Madulkelle Tea And Eco Lodge. Determined to "switch off" on my break, I came across this gem after reading a few travel blogs, and it was the highlight of my trip. Luxury eco tents sit perched a thousand meters above sea level, all with breathtaking views.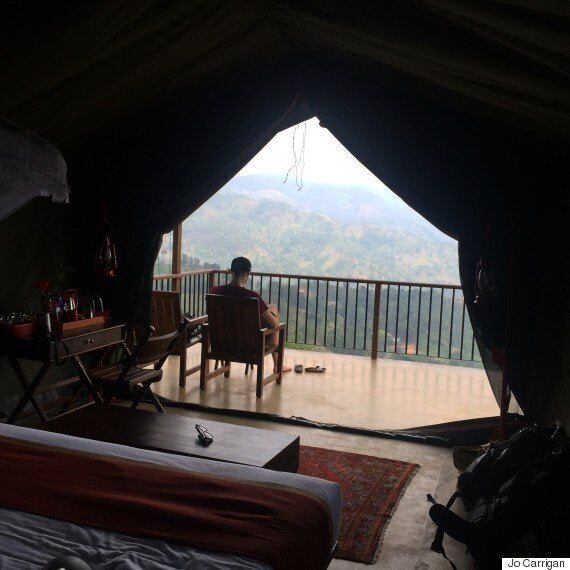 With an infinity pool, a spa overlooking the knuckles mountain range and some of the best trekking in the world on its doorstep, this resort is completely unmissable. You can even tell people you went camping and they'll totally believe you.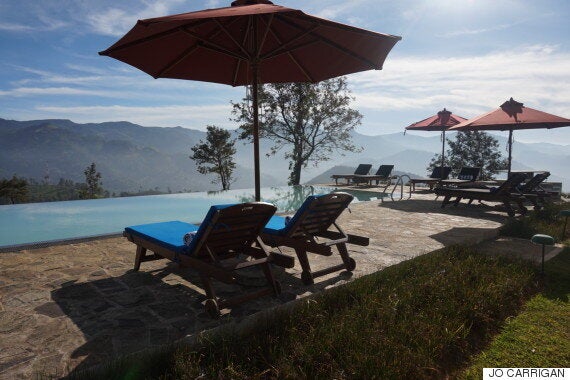 Okay so this one was less "sleeping in a local log shed" and more bedding down in a charming b&b run by a lovely family in the sleepy little town of Ella. We booked into the Laura, run by Lallita and her family. All four of the guestrooms have an uninterrupted view of the "Ella Gap", and Lallita cooked us dinner on the first night. She cooks all meals over an open fire in the back garden of the guesthouse, giving her signature curries a wonderfully intense smoky flavor. Our breakfast was laid every morning by her lovely sons, and we were treated like part of the family.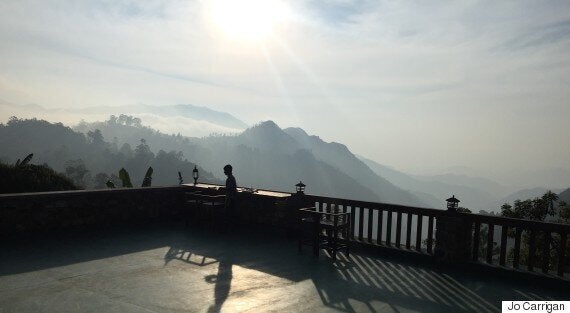 Breakfast being laid at the hotel Laura, with view of the Ella Gap
Ashamedly, many of my recent holidays have revolved around lots of daytime drinking and abusing my skin in the sun - to take a holiday where I participated in active physical pursuits and didn't suffer a single hangover was a revelation. Take a hike in Ella, climbing either Little Adams Peak (fairly easy), or Ella Rock (pretty hard, take a guide so you don't get lost). High factor sunscreen is an absolute must, as is carrying a lot of water.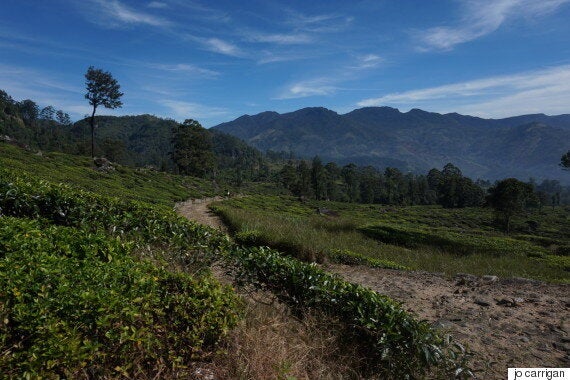 Make footprints on a deserted beach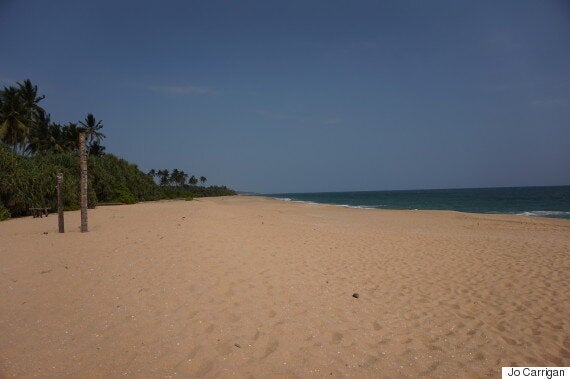 The south coast of Sri Lanka is renowned for its stunning beaches and diverse landscape. Some areas have started to succumb to tourism, however the sleepy seaside town of Tangalle seems to have escaped this (so far). Stay on the Madilla stretch of beach, and sleep at Mangrove Cabanas - you'll often be the only person on the sands, and if you're lucky, might catch a glimpse of a nesting sea turtle on the way to lay her eggs.
Eat the worlds freshest seafood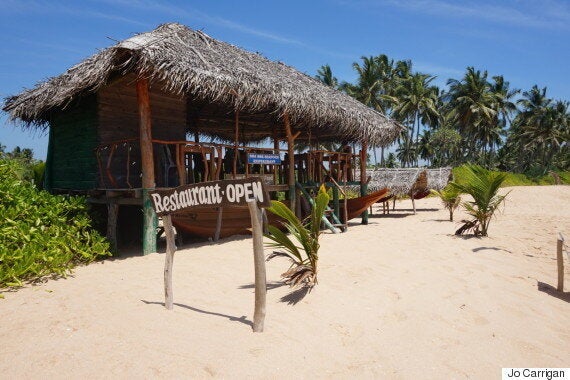 Tangalle is home to some of the most charming and delightful little beach huts, serving up the freshest sea food you'll ever find. Sha Sha's restaurant at the Madilla end of Tangalle beach is only accessible by foot and has no electricity - dinner is strictly by candle light. You'll be shown the catch of the day and it'll be served up with salad, potatoes and ice-cold beer.
See Elephants in the wild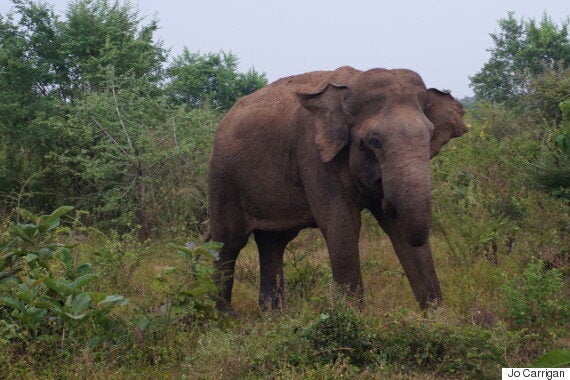 As if Sri Lanka didn't already have enough to offer, the country is home to some of the most diverse wildlife on this planet, all protected and revered by both the law and the local people. There's several national parks in which you can see elephants in their natural habitat - I visited Udawalawe, which is smaller and less crowded than the better known Yala. Safari vehicles will take you on a trip through the parks, and you'll see more wildlife than you can keep up with.