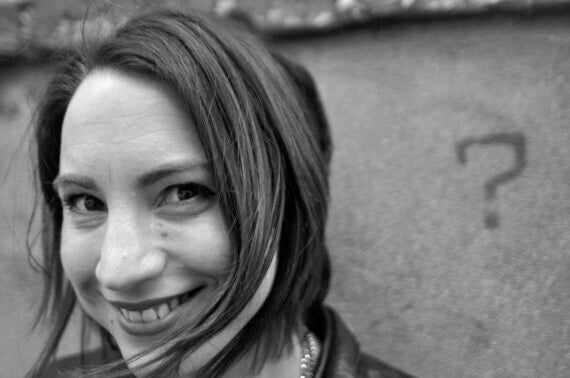 On more occasions than I care to admit, I have archived mental snapshots of key moments; most are labelled "life as a self employed mum".
Almost all are downright ridiculous.
Let's go right back to being pregnant with my twin girls, vomiting into a newspaper on a train as I headed down to a client meeting 4 hours away.
Or, let's take a peep at me editing copy for a magazine using my smart phone from the maternity ward whilst nursing two babies.
Moving on through the archive, here I am covered in flour, trying to bake a cake for their third birthday party whilst on the 'phone to a client.
I could go on, (swooping past the dressing gown clad Skype meetings, the board room meetings conducted on no cumulative sleep for a year), but you get the idea, I am sure.
You see I really, truly, thought that as a self-employed mum I had to play the same rules, on the same playing field as everyone else (or even the same field I played on just a short time before motherhood).
Quite clearly my end of the field was now covered in lego and nappies and sponsored by intravenous coffee.
I thought I had to work harder, later, longer to prove myself to clients I had known pre-kids (and pre relocating back to the countryside from London).
I believed I just couldn't let things slip, or the whole illusion of managing, juggling, doing "FINE!" would come tumbling down.
I successfully ran a social media and design agency whilst on maternity "leave" (and I use the word lightly), before it began to dawn on me that I could create my own rules.
I didn't even need to play the same game.
That, right there, is where the real fun began.
Out went the meetings. Out went the 'phone calls and deadlines.
Out went the external expectations, the measurements of success and crowbarring my new life into the pattern of an old one.
I completely remodelled and re-designed the way that I work, and continue to do so as I evolve.
Most of all, I learned that creating a life that is flexible for me and my family is totally within reach.
The best bit? I don't feel guilty at all.
In fact, the things I have discovered about working smarter, being more productive and in control of our many forms of inboxes apply to most of us, parents or not (entrepreneurs or not, too).
The long subscribed to myth is that success is built on those long hours, that struggle and sacrifice means you are worthy of riches, career advancement and recognition.
We all have the power to turn down the noise of being in constant reach, to set new boundaries, say no clients - heck, to say no to ourselves - and really create a personal work revolution.
Thanks kids. I am not sure I would have got there without the nudge and the need for sleep.