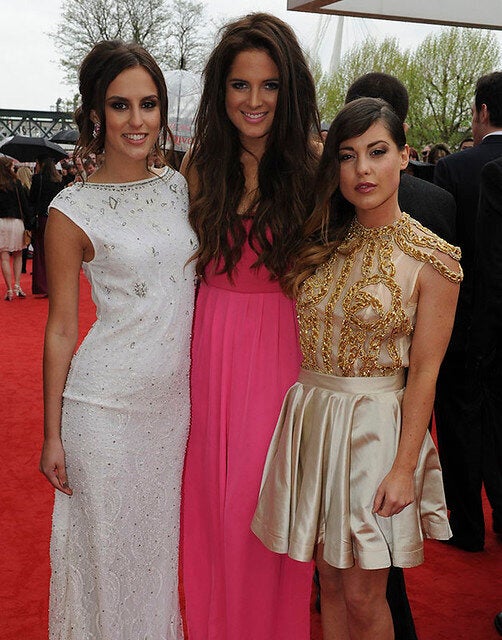 As Sunday marked one of the most glamorous nights in television, the stars donned their finest Spanx and came out in full force in a red carpet show-down that could rival any fashion show. First-time nominee Made in Chelsea won the award for Best Reality and Constructed Factual, and it wasn't just inside the Royal Festival Hall that the cast were making their mark. With bold colours, figure-hugging silhouettes and a lot of skin on show, the girls from the popular reality series put their differences aside to make sure they stood out on the red carpet with some outfit choices that won't be quickly forgotten.
As Chelsea's resident bad girl with a "grill" that is best avoided, Lucy opted for an elegant, floor-length gown in a column of white lace and sprinkled with embroidered silver flowers. She kept the look relatively simple and demure which is something we rarely see of her on the popular series. Overall, Lucy's look was sophisticated, flattering and in my opinion, the best dressed of all the MiC girls. The only thing questionable was her choice of date for the evening (cast mate and Chelsea playboy, Spencer Matthews).
Alexandra "Binky" Felstead
Never the shy girl, beauty blogger, Binky was on a mission to draw attention as she walked down the red carpet. She succeeded in this mission, but at what cost? Dressed in fuchsia balloon pants and strapless top, her outfit was deeply unflattering and unbalanced with all of that spaniel hair. Binky's saving grace was that she was clearly up for having fun and she definitely managed to liven up the red carpet amongst a sea of stars who seemed hell-bent on playing it safe.
Louise has had a difficult time lately, with on/off boyfriend Spencer Matthews admitting to sleeping with another girl in her bed, she clearly wanted to come out fighting - literally. With a gladiator-inspired look, Louise went for a gold brocade blouse and a plain skirt that could have done with an iron. Whilst I admire her attempt to be daring and make a statement on the red carpet, Louise's look was a miss-matched mess that made her look older than she is.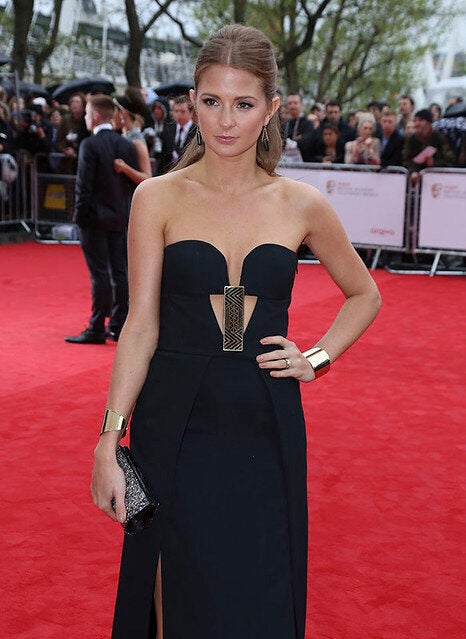 Made in Chelsea's answer to Liz Hurley, Millie was eager to show off her endless legs (and just about everything else) in a black strapless gown. I always think that very tall girls have too big a gap between chin and bosom to really suit a strapless bodice like this and feel a dramatic jet necklace would have broken up all that chest and shoulder. Millie's choice in gown also suffered from being over-designed with a triangular cut-out in the centre, leading me to reiterate the old staple that less is more. However, Millie made sure that all eyes were on her as she walked down the red carpet and even the strong gusts of wind couldn't discourage the newly-engaged starlet.
Popular in the Community