The entries for this year's Tailoring Project competition organized between Italian menswear Brioni and London's Royal College of Art (RCA) were unveiled on 31 May 2012 at a runway show where the college's menswear and womenwear graduates also showed their final collections.
At the start of the 2011/12 academic year, the first year of the postgraduate Menswear Fashion Programme at the RCA worked with Brioni to set the theme for this year's Tailoring Project. After having reworked the smoking jacket, the travel jacket, the shirt jacket and the coat, this year Brioni selected the blazer.
Originally called the Navy Blazer, after the captain of the HMS Blazer frigate who designed the jacket for a visit to Queen Victoria, the blazer has become a symbol of universal elegance and a staple of any traditional male wardrobe.
SEE MORE IMAGES AND CONTINUE READING HERE.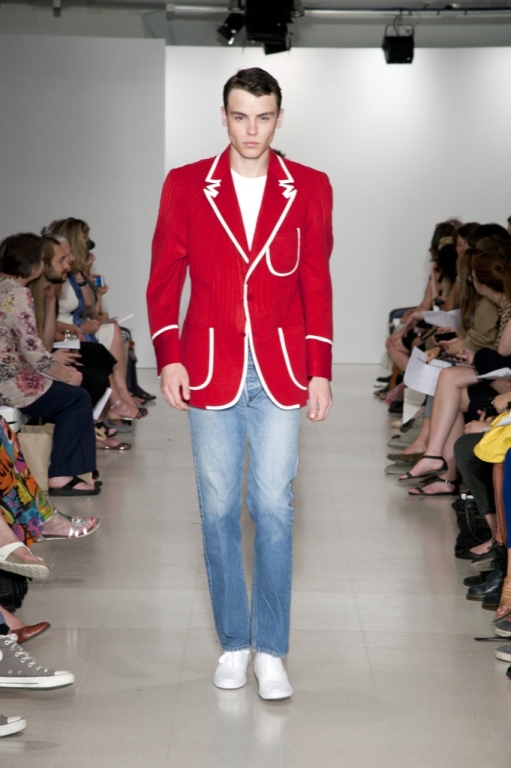 Photograph courtesy RCA/Dominic Tschudin