As guests gathered in central Moscow to attend the first show of the latest edition of Mercedes-Benz Fashion Week Russia on 25 October 2013, their conversations generally included comments about how the unusually warm and sunny weather was a good omen for the Spring/Summer 2014 collections that 50 Russian fashion designers were to present over the following seven days. However, as fashion buyers and journalists took their seats inside the Manege exhibition hall (an impressive venue located in the centre of Moscow and adjacent to the Kremlin) to watch the show by renowned designer Slava Zaitsev, the focus turned from an appreciation of a promising future to a demonstration of reverence and nostalgia for the past.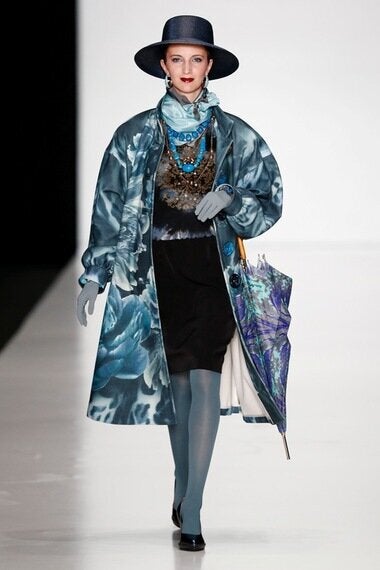 Slava Zaitsev Spring/Summer 2014
At the age of 75, Zaitsev is unquestionably the most prominent living fashion designer in Russia with a career of five decades that has witnessed socio-political contexts as diverse as the oppression of the Soviet regime and the emergence of capitalist profitability and free trade. From the early 1960s onwards, his ready-to-wear and haute couture creations had him often compared to distinguished international counterparts, with his name mentioned in a small but prestigious list that included Christian Dior, Yves Saint Laurent, Pierre Cardin and Christian Lacroix. To this day, Slava Zaitsev commands respect amongst the different echelons of Russian society and he can be described as the leader of a group of traditionalist romantic fashion designers who are not short of clients.
Labels such as Mari Axel, Julia Dalakian, Igor Gulyaev, Olesya Malinskaya, Natalia Slavina, Tony Ward and Zarina share with Zaitsev a staunch reliance on conservatively feminine sartorial formulas that includes fluid fabrics, primary colours and lavish ornaments that still appeal to older Russian women who grew up interpreting clothes as indicators of affluence and taste. In many ways, these designers and their clients perceive fashion as a realm of glamour, fantasy and make-believe framed by quaint, old-fashioned aesthetics and gender representations. Nevertheless, if this generation of designers used to dominate Moscow's fashion realm, the fact that they now find themselves competing against a growing number of international luxury labels that have settled in Moscow and Saint Petersburg and also against the new home-grown designers that have honed their skills in fashion houses in London, Paris and New York is indicative of how much sartorial taste and style has evolved across Russia.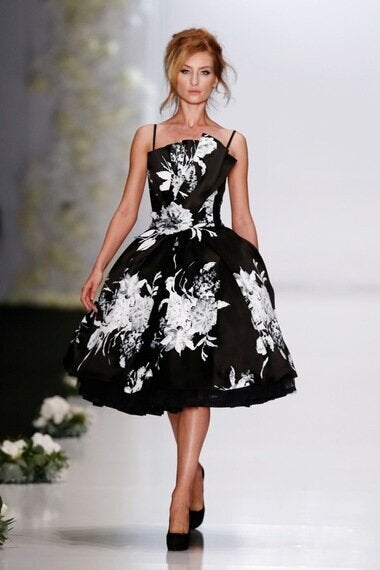 Igor Gulyaev Spring/Summer 2014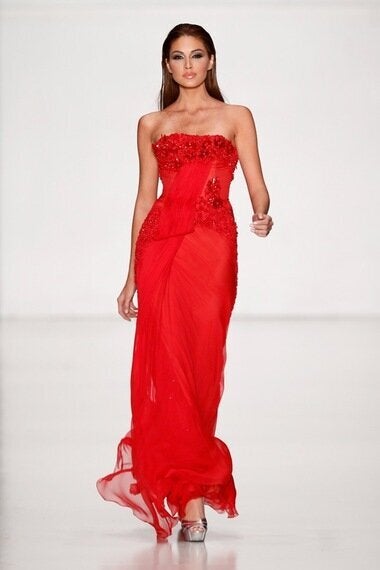 Tony Ward Spring/Summer 2014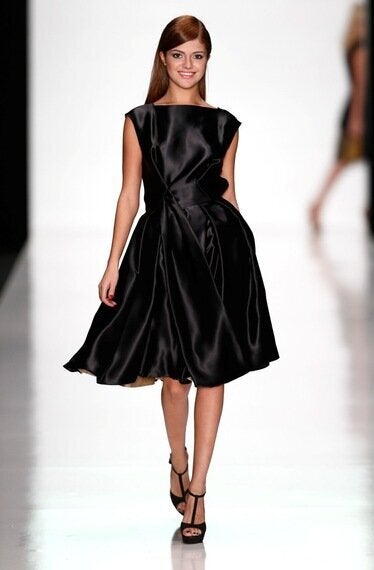 Julia Dalakian Spring/Summer 2014
Following on the footsteps of Zaitsev's generation, a slightly younger group of fashion designers (whose main exponent is the very popular Alena Akhmadullina) interprets fashion as a semiotic platform capable of narrating tales of new romanticism inspired by a nostalgic past. In this category, Ester Abner, Olga Brovkina, Laroom, Ruban, Tegin, Lena Tsokalenko and Tatyana Parfionova share a preference for traditional silhouettes that are made slightly more contemporary by being imbued with new uses of conventional fabrics such as lace, silk and velvet or by introducing certain levels of innovation through unusual (but yet not radically original) uses of patterning and detailing.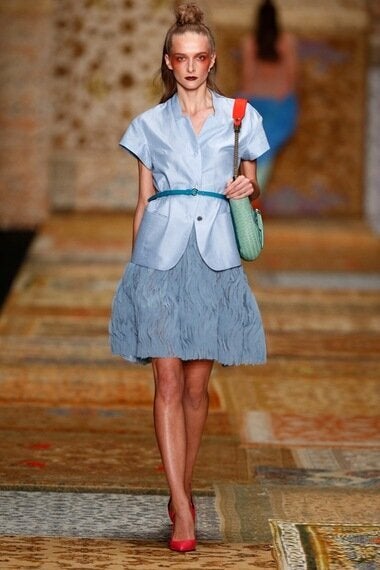 Alena Akhmadullina Spring/Summer 2014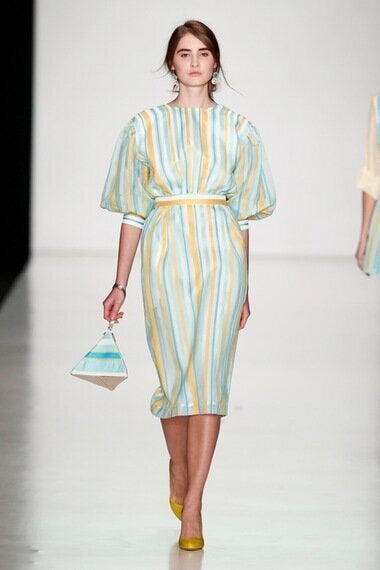 Laroom Spring/Summer 2014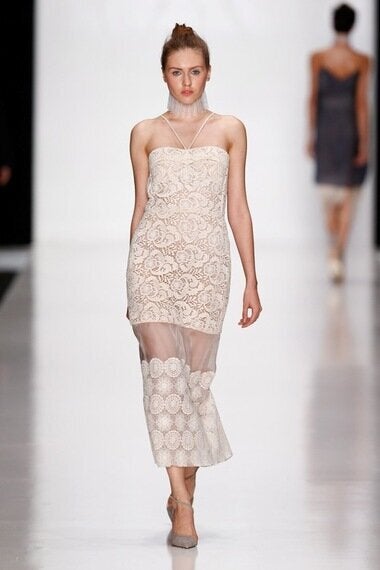 At the other end of the fashion spectrum, a set of Russian designers have attempted to translate the language of avant-garde experimentalism into a more restrained modern equivalent with varying levels of success. Amongst those who advocate this artistic manifestation of designing clothes, Natalia Goncharova, Marsha Kavtsova, Julia Kupinskaya and Pirosmani have become known for combining innovative materials and textures, and for investigating the possibilities of layering contrasting fabrics and volumes to create original silhouettes.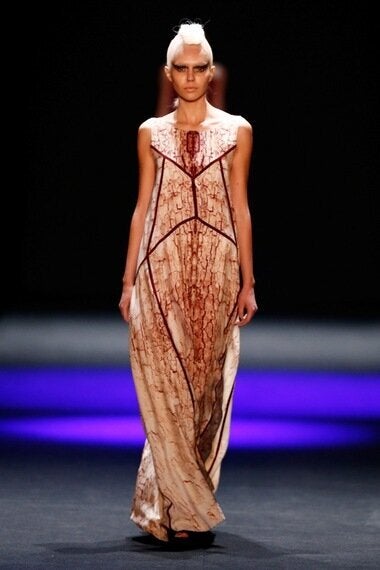 The Muscovites by Marsha Kavtsova Spring/Summer 2014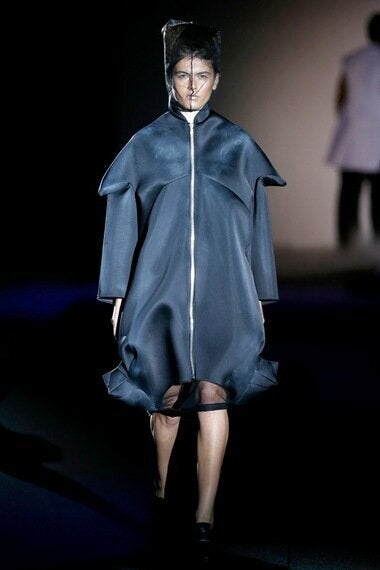 Pirosmani Spring/Summer 2014
However, and mirroring the changes in society caused by political decisions and fluctuating economic indicators over the last few years, the landscape of Russian fashion has been made richer and more interesting by a younger and cosmopolitan generation of Russian, Ukranian and Georgian designers who have been able to engage in confident creative dialogues with their counterparts worldwide. During the last edition of Mercedes-Benz Fashion Week Russia, the very accomplished collections by Leonid Alexeev, Poustovit, Ria Keburia, Julia Nikolaeva, Biryukov, Dasha Gauser, Atelier Galetskiy and BEssARION revealed a proficient grasp of historical and socio-geographic trends, and confident command of innovative design and tailoring techniques.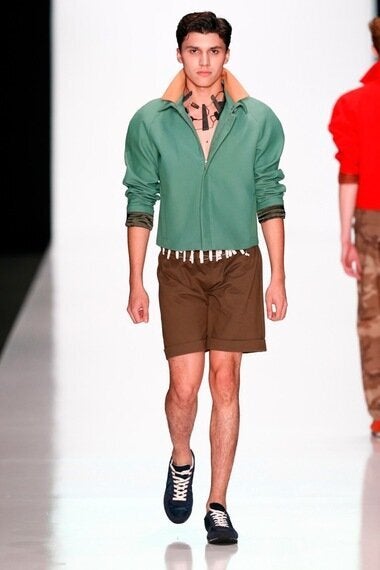 Leonid Alexeev Spring/Summer 2014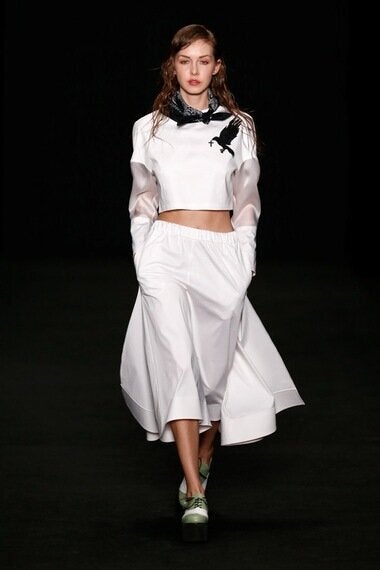 BEssARION Spring/Summer 2014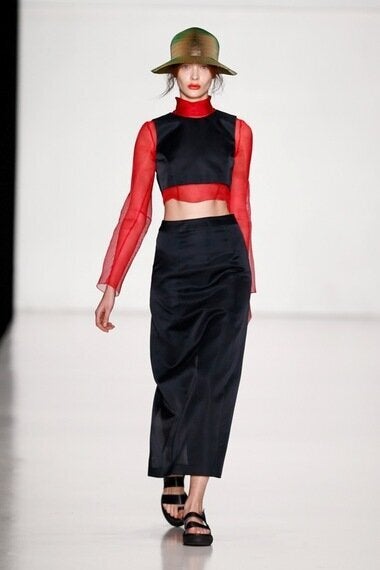 Ria Keburia Spring/Summer 2014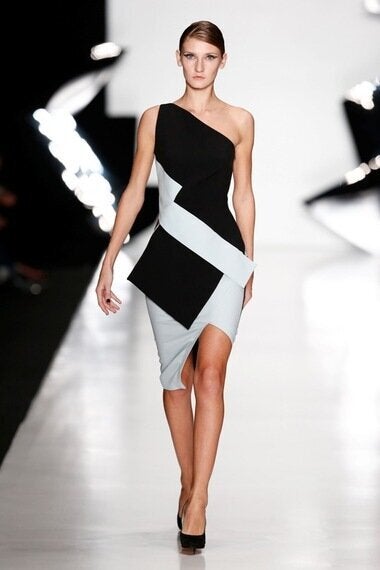 Dasha Gauser Spring/Summer 2014
(Photographs courtesy of Getty Images/Artefact/ITAR-TASS)