When it comes to University end-of-year shows, comparing the work produced by a graduating cohort to the output generated by its predecessors becomes an almost unavoidable exercise. If this analytic approach does not always lend itself to the fairest scrutiny (particularly in the creative industries that tend to respond swiftly to pressures imposed on teaching and resources), it is always an interesting process that ultimately reveals how lessons can be (quite literally) learnt or dismissed. And this was my immediate reaction at the end of the University of Westminster's BA (Honours) Fashion Design runway show as, in a comparative and contrasting context against previous years, the class of 2013 produced the most accomplished work that I have seen coming out of this London higher education institution over the last few years.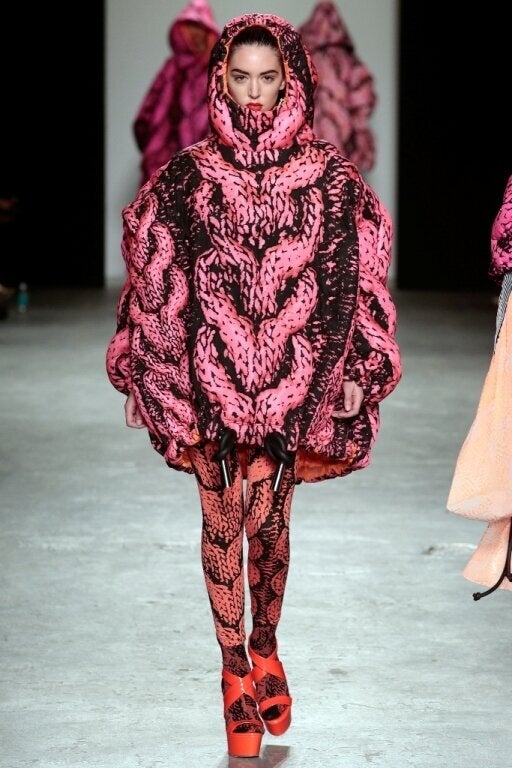 University of Westminster 2013 Fashion Graduates Runway Show: Philli Wood
If last year I felt that Westminster's runway show failed the students and tutors on many levels (see my review HERE), the presentation that took place on 24 May 2013 at the University's Ambika P3 space came across as extremely well edited in the way it unveiled strong collections underpinned by a clear directional creative process. It was evident to me that the students selected to show their work on the runway had studied the history of fashion and absorbed the right influences before developing their own sartorial voices while benefitting from the guidance provided by their tutors.
Under the supervision of course director Andrew Groves, the 2013 graduates of the University of Westminster's BA Fashion Design conjured a display of experimental sartorial tropes that added to what can be described as a very typical and unique 'Westminster school of fashion'. As in previous years, there were several examples of layering and juxtaposition of textures; contrasting fabrics, prints and colours; and opposing shapes of different volumetric dimensions. However, what made them distinctive from previous years was the strong and marked proficiency evident throughout every single collection produced by the 17 students chosen for the runway show. All in all, this was a runway show that boded well for the future of British fashion and cemented the BA Fashion Design course at the University of Westminster as one of the most solid and respectable fashion courses in the UK.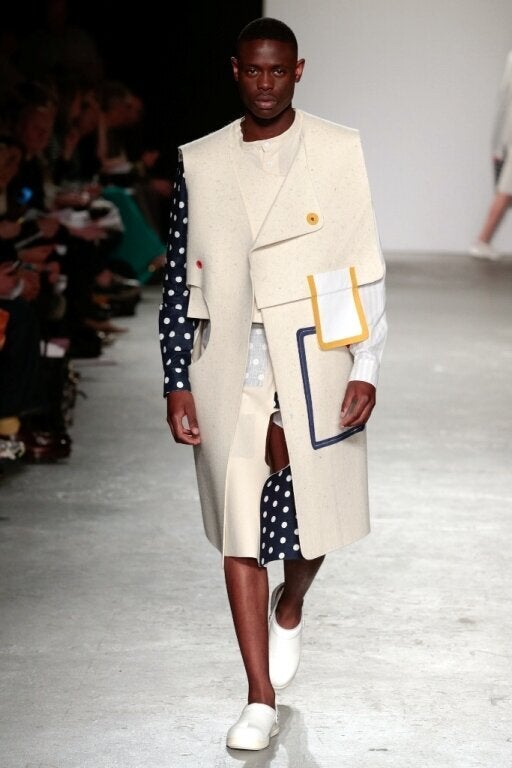 University of Westminster 2013 Fashion Graduates Runway Show: James Pawson
If all young graduates evidenced a lot of talent, I was particularly taken by Claire Storey's studied patchwork effects in carefully proportioned garments, James Pawson's menswear pieces where the sartorial notions of physical pattern-making and inventive conceptual development were translated into a successful balancing act, Philli Wood's stunning trompe l'oeil prints of cable knitwear in oversized shapes, Sian Thomas's fluid lines and fabrics anchored by strong prints and strategically positioned chains, Tom Guy's feminine layering of chiffons bejewelled with metallic flowers, and Victoria Rowe's noble fabrics and accomplished techniques confidently worked and inspired by Victorian silhouettes.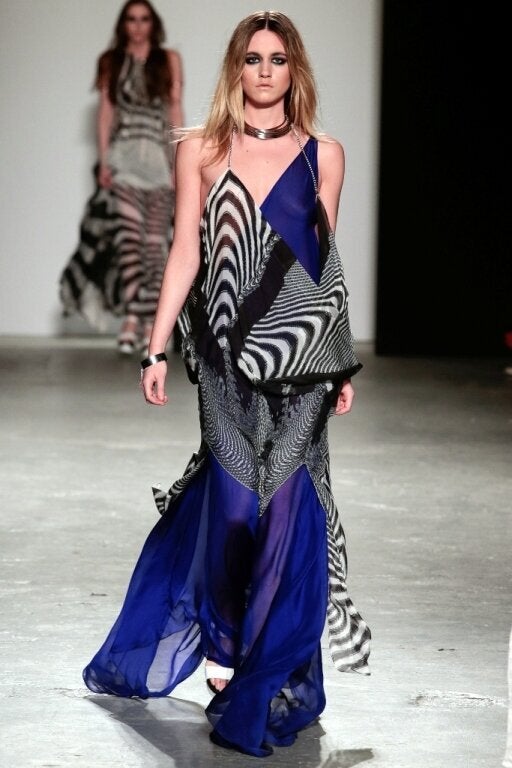 University of Westminster 2013 Fashion Graduates Runway Show: Sian Thomas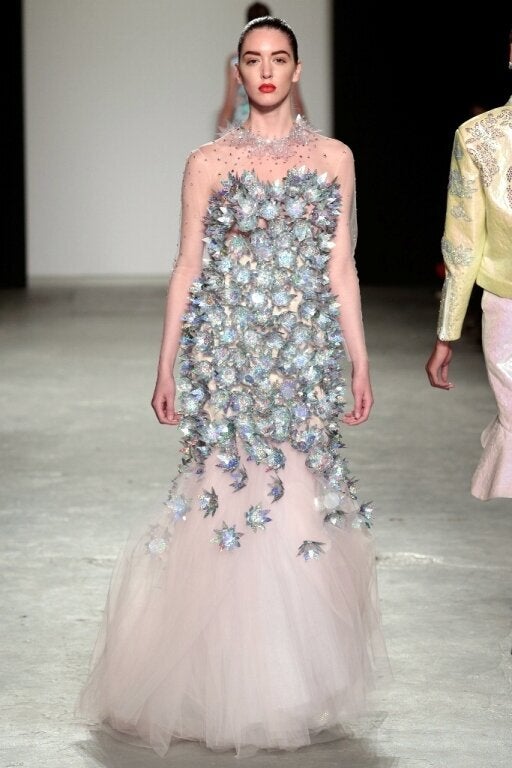 University of Westminster 2013 Fashion Graduates Runway Show: Tom Guy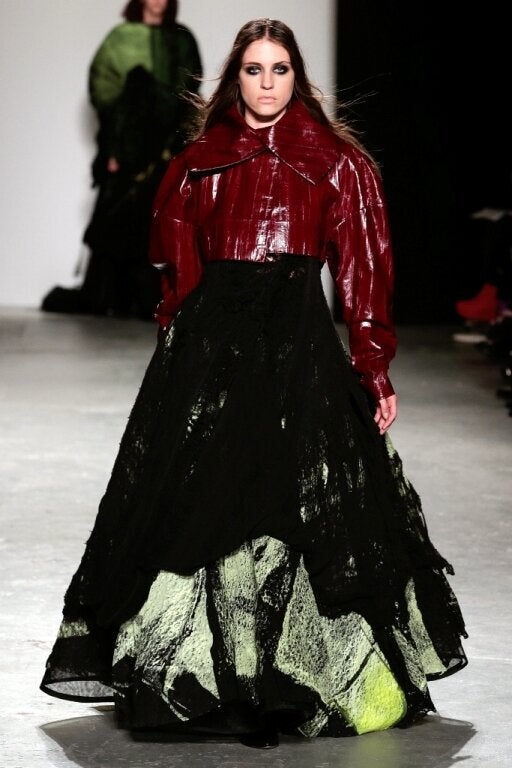 University of Westminster 2013 Fashion Graduates Runway Show: Victoria Rowe
(Photographs by Simon Armstrong, courtesy of the University of Westminster)
Popular in the Community