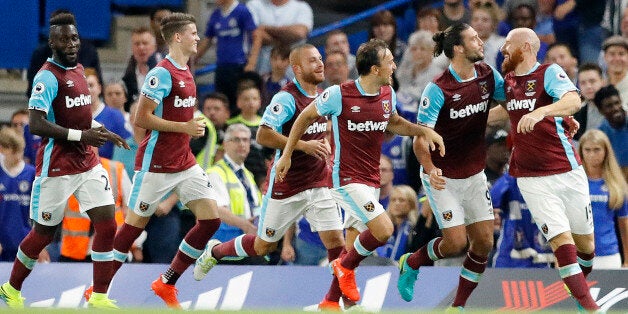 ​Leaving the Boleyn Ground was without a doubt the toughest thing West Ham fans have had to endure, and this is coming from a club which has overseen two relegations and a narrow escape from administration in the 21st century alone.
The main selling point of the move to the Olympic Stadium - now referred to as the London Stadium - was the success it would bring and how it would take the Hammers to the next level.
A state-of-the-art ground, tens of thousands of extra fans on match days and Europe's top players were promised, and somewhere along the transition, many expected an instant, drastic improvement.
Slaven Bilic did fantastically well in his first season as Hammers' boss, and this, added to the usual fanfare and the new stadium meant that the board vowed to bring in the best recruits.
Alexandre Lacazette, Carlos Bacca, Michy Batshuayi, even Zlatan Ibrahimovic at one point, were rumoured to be moving to East London, but questions have now been raised as to whether some of the targets were ever really possible.
Even with 57,000 fans coming out to cheer on their re-branded Hammers, they crashed out of the Europa League before it even started, just as they did last year at a smaller Upton Park.
The transfer business conducted by David Gold and David Sullivan has been phenomenal - that cannot be denied - but it is incredibly different to what was promised just a few months ago.
After years of selling out the 35,000 capacity Upton Park, finally another 25,000 Hammers could go and watch their side in the new London Stadium, or so they thought. In reality, as has been much publicised over the past weeks, West Ham's ground is limited to 57,000 until the fans sit down.
The 60,000 cannot be achieved without this potential restriction on atmosphere, and if they ever wish to increase it to 66,000, they really need to keep bums on their seats.
Okay, so 3000 isn't a huge difference, but it is not what was promised, and already we are seeing signs that things aren't going exactly as planned.
This time last season, West Ham has picked up one win out of three, and this year they have done exactly the same.
Losses against Chelsea and Manchester City aren't huge concerns, especially considering the injury list is as big as the distance between the new stands and the pitch. However, the gulf in squad depth and quality compared to the Hammers and the Premier League's top teams is still massive.
A new stadium, new badge and new brand is all well and good, but it will take years for West Ham to reach the dizzying heights of the top four.
Slaven Bilic and Co. will do fine this season, possibly finishing in the top eight again, even with the rejuvenation of the likes of Chelsea, but instant success and Champions League football is out of the picture, for a while.
For more fan views or to join the conversation visit www.90min.com
Popular in the Community