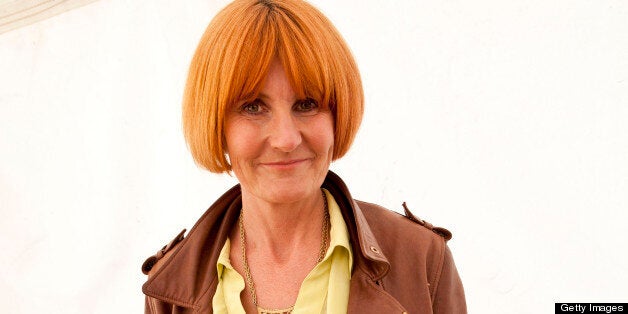 Mary Portas has come under fire after her company offered an unpaid internship to the highest bidder via an auction site set up by one of the country's leading private schools.
The week-long placement at Portas Agency, which was only open to sixth form students at Westminster School, offered bidders the chance "to learn some top tips from an outstanding communications experts and creative and account management teams". The placement was sold for £400 with the proceeds going to the School's capital building project and Bursary Programme.
Mary Portas, who put together a report aimed at revitalising Britain's high streets in 2011 as part of her role as the Coalition Government's retail advisor and who has children at Westminster, was sharply criticised for offering the unpaid placement.
Gus Baker, co-director of Intern Aware, which campaigns for paid internships, said: "by offering to auction off unpaid internships at her company government adviser Mary Portas is giving help to those who need it least."
Luciana Berger, Labour & Co-operative MP for Liverpool Wavertree, who signed a petition by Intern Aware condemning those companies auctioning off unpaid placements, was similarly forthright in her comments.
She said: "It's grotesque for Westminster School to be auctioning internships for hundreds of pounds, especially when many young people can only dream of having this sort of opportunity. It's very disappointing that Mary Portas, a Government retail advisor, is allowing a one-week placement at her company to be sold to the highest bidder."
Imperial College, who were also auctioning off an internship through Westminster School, were forced to remove the placement after heavy criticism from the University's Students' Union and 'Bad Science' author Dr Ben Goldacre; who claimed that such internships "actively exacerbate social inequality".
Westminster School, which counts Deputy Prime Minister Nick Clegg and countless other notable figures as alumni, defended the practise of selling what they stangely describe as "a selection of amazing items and can't buy experiences" to boost funds.
In a press release they explained that the internships up for auction were being offered be "in addition to, and not in place of, existing positions" at the companies involved. They also said that "each work placement donor was asked if they would be willing to provide 2 places - one to be auctioned and one for the School to pass along to a pupil at one of our partner state schools"; though not all the donors chose to do this.
Westminster School refused to provide details over the amount raised by the auction, though placements at Barbara Weiss Architects, Crossbridge Captial, Amanda Wakely, SEaB Energy Ltd, Holland Park Education in Dubai, Lumina Real Estate Capital, Coutts and Maks Consultancy Ltd all went for hundreds of pounds.
Placements at Lumina Real Estate capital, AGC Equity Partners and Park Square Capital LLP all sold placements for in excess of £1,000. While a 1-2 week long internship at a London-based Criminal Defense Barrister sold for over £2,000.
Portas Agency ignored repeated requests for comment.
Popular in the Community