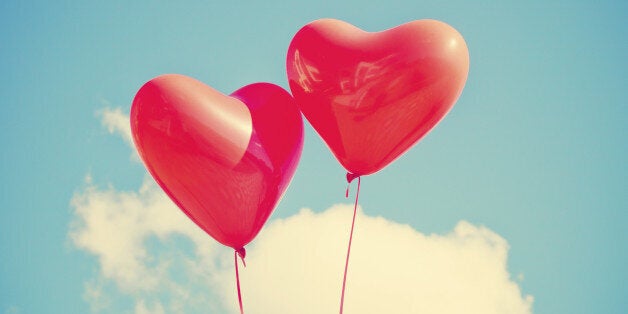 Currently one in 10 lives are cut short as a direct result of cardiovascular disease (CVD) [1]. However, at least 80% of premature deaths (that's between the ages of 30 and 70) from CVD could be avoided.
That's why this World Heart Day (29 September 2016), we are urging people around the globe to use the power of information to save lives. Everyone has a role to play in this. For people like you and me it's understanding more about how our hearts work, and the small changes we can make to keep them healthier, such as eating the right things, exercising more, cutting down on alcohol and stopping smoking.
World Heart Day was founded by The World Heart Federation in 2000 to inform people around the globe that heart disease and stroke are the world's leading causes of death, claiming 17.5 million lives each year. The day sees thousands of activities taking place around the world, from collective bike rides, walkathons and sporting events, to concerts, public talks and health screenings... This year will also see famous landmarks around the world light up red to show support for the day.
For World Heart Day 2016 we're asking people to take our Heart IQ test, to find out how 'heart smart' they really are. It's a short quiz about some of the main risk factors for heart disease and stroke. The test will help people understand how their lifestyle habits may impact their heart health.
But these personal changes need to be backed up by a more widespread commitment. Today, we're also asking policymakers and governments to harness the power of information to transform heart health on a national and international scale; to make a commitment to implementing surveillance and monitoring systems for CVD.
Reliable, fit for purpose data is invaluable for reducing the CVD burden around the world. We know that this is key to guiding what policies and strategies we implement and whether they are successful in reducing CVD rates. Countries that measure these rates are also the ones which demonstrate the greatest reductions in CVD.
But our policy brief executive summary found worrying inconsistencies in how CVD is monitored around the world. At present, it is thought that only 42 countries have NCD surveillance and monitoring systems that match up against the World Health Organization's targets for reducing NCDs [2].
The brief also points to some of the potential reasons for this - from practical challenges such as lack of resources and limited workforce capacity, to lack of political will.
There are clear steps that can be taken to save lives. The brief makes recommendations to policymakers such as strengthening national civil registration systems (births, deaths and causes of death) and sharing best practice, to helping to tackle political inertia by sharing data in easy to read formats that encourages better uptake and results in action.
It's not all bad news - there are some examples of where initiatives are really making a difference to people's lives. For example, Barbados has been the first country in the Caribbean to develop a national, population-based NCD registry, which collects data from hospitals, the national death register and community sources, and has successfully recorded baseline incidence and mortality for CVD patients.
Ultimately, our message is the same for everyone. World Heart Day is all about encouraging people, from individuals to policy makers, to take action - the power to have a healthy heart is in our hands. By making just a few simple daily changes, we can all improve our heart health and reduce the burden that CVD places across the globe.
[1] World Health Organization, 2012
[2] Kroll et al. Challenges to the surveillance of non-communicable diseases-a review of selected approaches BMC Public Health (2015) 15:1243 DOI 10.1186/s12889-015-2570-z