Oscars frenzy has well and truly taken over Los Angeles. And as the 2016 awards season comes to a close we wait in anticipation for the biggest show of them all, The 88th Academy Awards. For those of us lucky enough to work in the entertainment industry here in Hollywood it's the most exciting, if a little tiring, few weeks of the year.
It's fair to say that we have been covering the Oscar build up from all angles on Good Morning Britain and Lorraine. From exclusive back stage access, to putting our LA host Ross King through his paces in an Oscar etiquette masterclass.
The class was fun - Beverly Hills Etiquette Coach, Lisa Gaché taught him how to pose like a professional on the red carpet. Which I'm sure would have stood him in good stead for any future red carpet appearances, had he not been learning the poses for female stars. Thankfully he's a good sport and is always game for a laugh.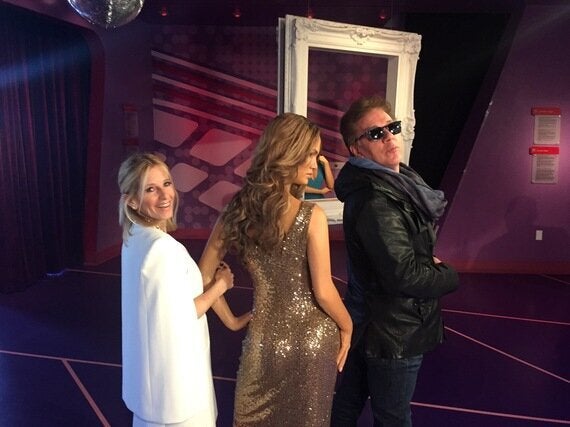 And it doesn't end there. Piers Morgan's wife Celia Walden tried out one of Hollywood's more unusual pre-Oscar beauty treatments for the Lorraine show. The compression facial...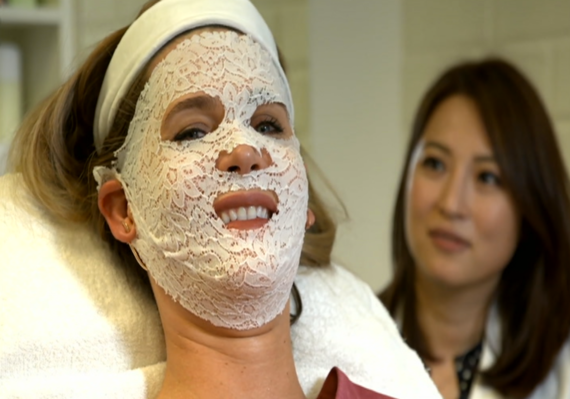 Yes that is lace on her face!! Compression facials are popular with the likes of Demi Moore, Adele and Lady Gaga. You might look like a mummy during the treatment, but the promised skin firming and sculpting effects should more than make up for it!
Never one to miss out on a celebrity trend, I tried it too. My face was very firm afterwards!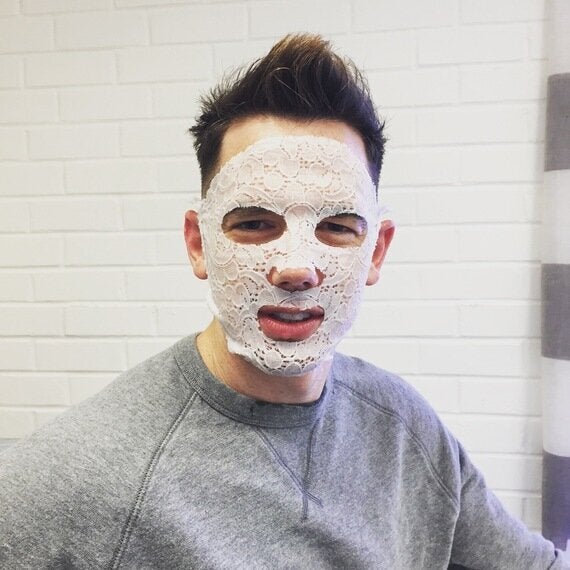 But perhaps the most fascinating part of our filming was a tour inside the Dolby Theatre. It's been the permanent home to the Oscars since 2002 and has become immortalised in Oscar history.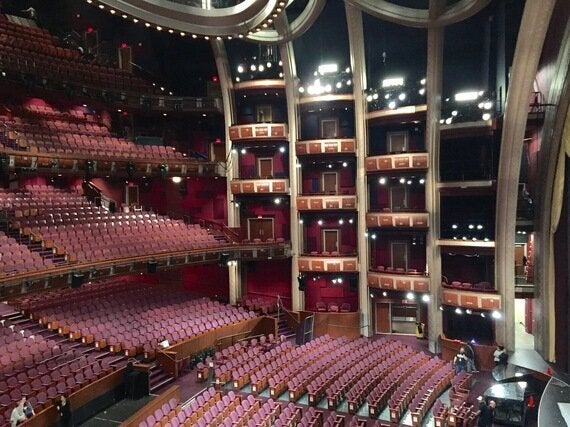 We were lucky enough to go back stage to see where the stars get ready, take the walk that every star makes if they win and we even got to stand in that special spot where the famous Ellen selfie took place in 2014.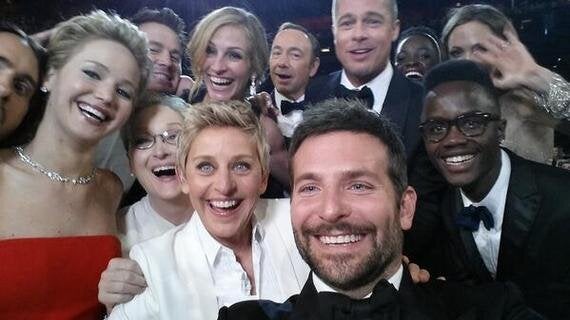 It was certainly a wonderful experience, the biggest highlight?
Well up there on the list has to be the backstage toilets. Not what you might expect to hear, but we discovered that they're not just regular toilets, they have been blessed by the stars! On show night workmen and A-listers alike share the two very modest backstage rest rooms.
We were told that come show night it's a very surreal sight, you get a queue of A-list movie stars waiting to use them. And it can be as crazy as a show worker coming out and a star like Gwyneth Paltrow going in. This anecdote really tickled me.
But my top highlight came when I met a guy, a very special guy. His name was Oscar!
Yes we were lucky enough to film on the Dolby stage with a real life Oscar.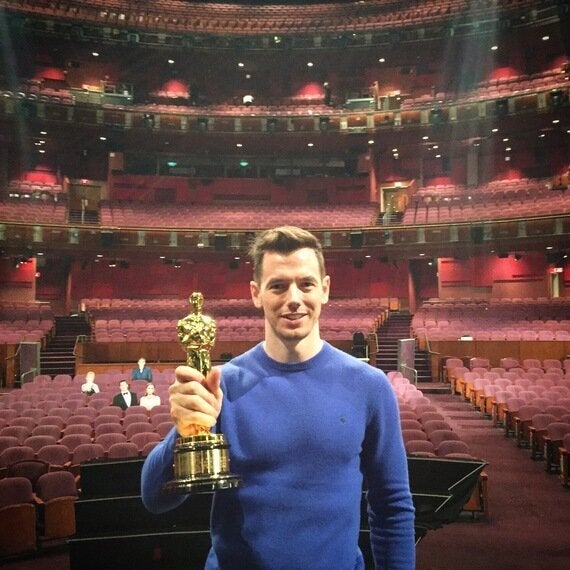 Not something that I ever imagined I'd be doing. Very surreal and very fantastic.
Holding an Oscar on the stage at the Dolby Theatre was one of those moments in life that I'll remember forever. The trouble is it was love at first sight and has left me wanting one of my own, it would look great in my apartment, if only I'd paid more attention in those drama classes at school......