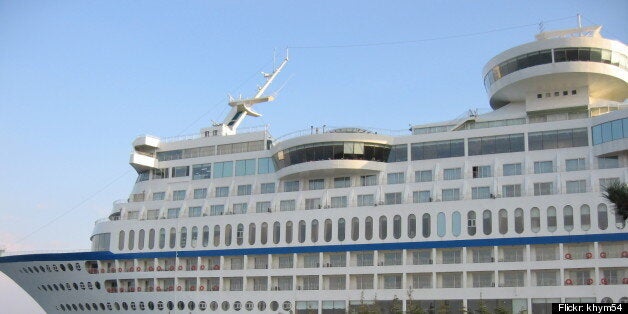 The cruise industry has been witness to exponential growth; in the past five years alone, the number of travellers has increased by roughly 33% - making the total cruise passengers for 2013 an impressive 20,976,000. There is literally a cruise for every taste; honeymoon holiday cruises, astronomy cruises, wine tasting cruises, Disney cruises and even cruises for Kiss fans!
Cruise lines are a highly competitive industry and, for the most part, they follow similar patterns within their itineraries, so price and amenities are a big deal! Essentially, there are two major areas where you can save money on a cruise ship; booking and on-board amenities.
Early Bookings - Bookings are the number one goal for cruise lines, and early bookings are better than late bookings, so take advantage of this! For a viable cruise, it's all about capacity - a discount cabin is better than a vacant cabin, so they tend to offer the deepest discounts for early bookings.
Last Minute Bookings - At the other end of the extreme, of course, there is the option of last minute bookings. Last minute bookings tend not to be as heavily discounted as early bookings, but they are still an excellent option. By law the cruise companies are obligated to submit a passenger manifest up to 48 hours prior to cruising, so this should give you an idea of your window of opportunity. If you are looking for a little more notice than 48 hours, then most of the operators class "last min deals" as a booking up to 90 days prior to departure. There are, however, some things that you will need to bear in mind when attempting to book a late deal. First, and foremost, you will have to be flexible, and I mean on everything; price, embarkation port, time of travel, destinations and choice of suite! Also, you definitely want to read the small print. You might not have the benefit of all inclusive, so your cruise may be a little more costly than what you had expected!
Older Ships - Older ships offer cheaper cruises! Prior to booking, think about setting sail on one of the older ships, this is going to be particularly beneficial if you are a first time cruiser because you won't have anything to compare it to (don't worry - within the past 5+ years most of the older ships have had a makeover)! Whilst you might not benefit from some of the more modern amenities, there are some serious saving to be made! These cruise ships tend to visit some of the less popular destinations, but you will probably find them a little less busy and more comfortable. Ships including the Norwegian Sky, Carnival Imagination and Majesty of The Seas, are amongst some of your choices - all fine examples of cruise ships!
Peak Times - Peak times, primarily, depend upon the itinerary - for example high season for Alaska begins in June and lasts through to the end of August, but for Australian itineraries, the peak time tends to begin around November and lasts right the way through to March. If you are looking for cruise deals then high season is the time in which it is best to avoid. Prices tend to be at their highest, and this is particularly true of public holidays, including: Christmas, New Year and the Easter Break.
There are some fantastic strategies to help you save a little money whilst on-board a cruise ship. Will it be an all-inclusive, or pay as you go? Well this really depends upon you and your lifestyle. Often there are food and drinks packages on-board, but unless you have a big family, often these work out to be an expense rather than a saving.
Pack light - Pack only what you need and take advantage of the dry cleaning services on-board the ship. They are usually very reasonably priced and can often work out cheaper than having to pay the extra baggage handling and luggage fees.
Port Day Discounts - Looking for a spa treatment? Well unless you pre-book, these are certainly not cheap, but there is another option! Spa treatments range from $150, but can come in at up to $500 for the more specialist treatments. By booking your treatments during shore excursions or embarkation days you can receive considerable discounted rates.
So there you have it - whilst cruise holidays can be really expensive, there are also plenty of ways to save a little cash along the way!
Related