How often have you said the words, "it's not fair though, because...", "it wasn't my fault", or "I had no choice"?
Personally, I must have uttered these words a zillion times. The youngest child, an angry teenager, a bit of a lost soul for many years... it was easy for me to think that I was getting a rough deal. And maybe sometimes I was.
But I find myself expressing sentiment like this a lot less in recent times. And that isn't due to an exponential decay in my moral character or my somehow now deserving something unpleasant happening to me. It's because saying these words gives them the power to make you a victim of life.
I recently visited The Clink Restaurant at HMP Brixton, a spinoff of The Clink at HMP High Down, the brainchild of Chef Alberto Crisci MBE and a successful public access eatery and charitable enterprise, reducing the rate of reoffending prisoners by giving them skills and placing them in hospitality jobs with mentoring once they're released back into the community.
The training received by prisoners via The Clink's programme contributes towards a City and Guilds NVQ qualification in food preparation and service, and trainees have been employed by recognised names in the industry, like Carluccios, and even Michelin starred restaurants.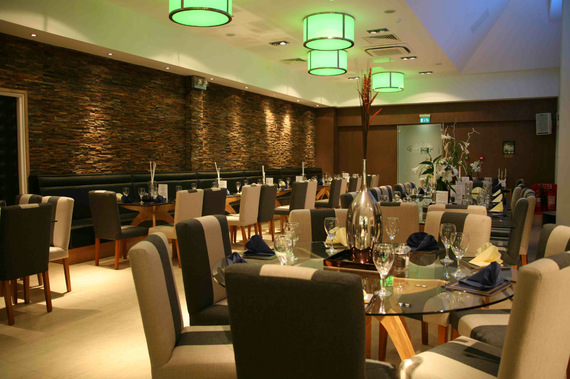 Get a job, get a flat

And sort out my life

It's time to stop blaming the past

And move on with my life.
The students of HMP High Down and The Clink are refusing to be victims of life. Some of you may be reading this thinking, 'erm... how are they the victims? Bet the people they hurt, which led to them winding up in prison, don't call them that.' And that is doubtless true, in the main. But I ask you to reflect on your own lives and wonder at just how easily bad choices or circumstances spiralling beyond your control could have, perhaps, resulted in a similar outcome for you. None of us are infallible.
In any event, doesn't everyone deserve a second chance? And by everyone, I mean those that can show they wouldn't waste one. They demonstrate a desire to change, to break the cycle of offend and re-offend.
My waiter, the chefs and all the guys at The Clink HMP Brixton appear to be smart, courteous, well trained and as suited to the job as any restaurant staff I've come across. But more than that, they have an air of hope about them. Something that says, 'I'm doing this so that I can be who I want to be, not who I have been.'
My colleague, friend and mentor used to say to me, 'YOU are responsible for your own career.' You could easily substitute the word career for 'destiny', 'life' or whatever fits best within your own existential framework. And it's absolutely as true for those that have come from a council estate in Moss Side as a mansion in the Cotswolds. We navigate the road as best we can, and when things get bumpy, we make a choice as to whether the eventual outcome is fruitful or not; we forge meaning.
Of course, that's so much easier when there are people around you that encourage you and believe in possibility and change, that support you even when you fail, whether that failure was through your own poor judgement or when life itself seems to let you down.
With the support of The Clink Charity, trainees are choosing a positive path out of their circumstances. They are opting to believe that there is light at the end of the tunnel, to see the bright side of life (if you're a Monty Python fan), to break free of the metaphorical prison circumstance created. Or as Shakespeare put it:
There is nothing either good or bad,

But thinking makes it so. (Hamlet)