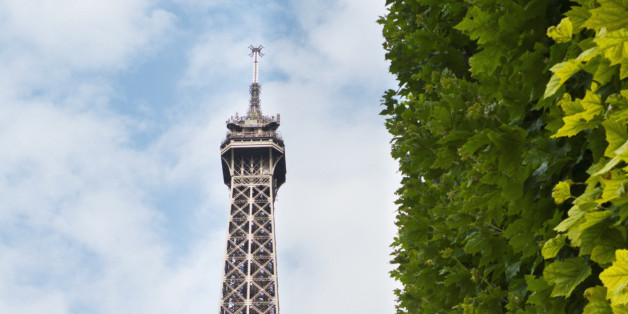 Picturenet via Getty Images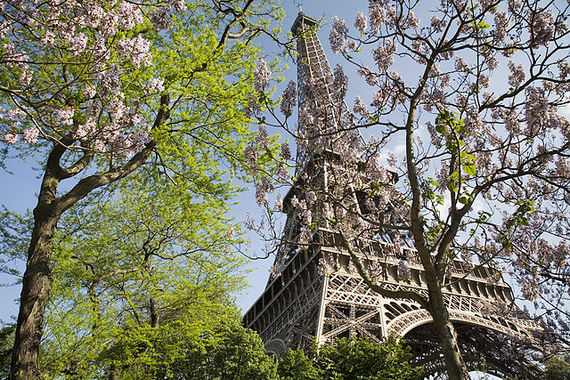 There's just something about Paris, isn't there? The enchantingly grand buildings, the deliciously gourmet food, the feel of romance floating through the air; it's a city that Francophiles all over the world dream of calling home. But is it time to make that dream a reality? Whether you're considering the big move for a year, for a lover or forever, here's our go-to guide to becoming a resident of the City of Light. Et voila!
Work: Finding that all-important job
The main obstacle you'll find when it comes to securing a job in Paris is this: you'll need to convince your potential employers that you are more capable and better suited to the job opportunity than anyone they'll find in France. If you can do that, then you're on the right track. Of course, the easiest way to secure a job in Paris is getting a transfer through your existing job - every major international company will have offices in France - but if you're not lucky enough to work for one, there are a number of other options out there. Your best bet is to secure a job before you arrive and job websites such as www.monster.fr, www.keljob.com, www.recrut.com and www.cadreemploi.fr will be indispensable in helping you on your quest. If you're within visiting distance of Paris, head to local job fairs on your next visit, or try The American University of Paris and FUSAC magazine - both are treasure troves for insider job adverts.
Visas and Paperwork: Getting through the red tape
Visa
If you're from the EU, EEA or a Swiss national, then congratulations! You don't need a visa to secure yourself a job in Paris. However, it's not all crusty baguettes and French cheese just yet, because if you haven't found a job within six months of arriving into the country, you may have to leave again unless you can prove that you're actively seeking employment. You must also register with the job-seekers agency.
For foreign nationals from any other country, France's red tape can be notoriously hard to cut through - but don't give up hope just yet! Here's what you need to do: to be allowed employment in France, you must hold both a valid work permit (autorisation de travail) and residence permit (a long-stay visa or visa de long séjour) and both of these must be obtained before you arrive. This isn't as straightforward as it sounds, since obtaining the work permit basically requires you to have a job offer, ready and waiting in Paris. However, you're entitled to look for employment in Paris whilst travelling there on a tourist visa, so give yourself a head start if possible!
Paperwork
The goal in a smooth move to Paris sans souci is making your life as easy as possible for yourself - and that includes gathering all the necessary paperwork together for your job hunt. Make yourself a file with your CV, photocopies of your passport, any necessary visas, old payslips, household bills, your carte vitale (health card) and carry it with you wherever you go. Basically, the more you can gather the better.
Do your homework on the French employment and tax systems in order to avoid any nasty surprises later. It can be a bit complicated for those not in the know, so read up a bit and learn all about the difference between CDIs (permanent contracts) and CDDs (temporary contracts), and cadres (management) and non-cadres (non-management) positions - it could come in really handy later!
Bank account
Perhaps your first priority when you arrive in Paris is your bank account - it will hinder everything else that you try to do if you don't have one set up. Arrange an appointment à la banque beforehand to coincide with your first day in Paris and get the ball rolling as soon as possible. It'll be almost impossible to rent an apartment or set up your bills without one.
Apartment: Getting a roof over your head
It might be scary to make the move to Paris without having a home to call your own when you get there, but it will definitely be easier to do the apartment hunt face to face. One thing you can do to lessen the stress, is arrange an immobilier (otherwise known as an estate agent or housing broker) to show you around a whole selection of apartments on a specified date soon after you arrive. Just remember that if you're due to arrive in August, most will be away from the city on holiday.
If you'd prefer to do the hard work yourself and reap the rewards of an apartment without the agency fee, the weekly publication De Particulier à Particulier is a great place to look and the website is available in English at www.pap.fr. Another great place to check out is www.paris.craigslist.org.
To secure your apartment, you'll need a guarantor - a French one. If you don't know anyone suitable, there are a number of non-profit organisations that may be able to step in - or you could ask your employer if you've already got that part sorted. By law, you'll need to provide proof that you have tenant's insurance and you may be asked to show that you earn at least three times the rental amount.
Language and Customs: Acting like a Parisian
Language
When you're struggling to get your tongue around the langage de l'amour, it may seem tempting to slam down your French dictionary and give up completely. Sure, English is the lingua franca of the world and you can definitely get by in Paris without speaking French - but this doesn't mean that you should! Not speaking the language means that you'll only skim the surface of living as a true Parisian and you'll miss out of the everyday nuances of conversation and communication. No one said that it would be easy, but it'll be well worth the effort when you can negotiate with your new landlord or entertain friends over dinner without that lost-in-translation hassle.
Customs
You may find job interviews a little more formal in Paris than you're used to. When you're meeting your potential new boss, remember that respect is the order of the day and don't try and go in for a kiss on the cheek - a firm handshake is much better. Also, remember your French grammar lessons and be sure to use the polite vous form of the verb; tu is far too matey and casual for this situation.
It's also worth remembering that French employers may expect your cover letter to be written by hand. Handwriting is taken very seriously in France and is seen as a good indicator of many things about a person. There are even stories of interviewees having their handwriting analysed by an expert!
In Paris, it's vital to note that entering or leaving a place without saying hello and goodbye is considered very rude. When you walk into a shop or a doctor's waiting room, a polite and friendly 'bonjour' will do the trick. It may seem alien or embarrassing at first, but you'll stand out more if you don't do it, than if you do!
And there you have it, your very own guide to moving to La Ville Lumière - what are you waiting for?