We hear all the time about pubs closing down in the UK but a wave of new pub openings and re-openings in West London seems to tell a different story. Here is my take on the boozers making news.
The good old British boozer is on its last legs, according to reports which claim they are closing at a rate of 33 a week. Publicans cite a number of reasons: rising rent, rates, fuel, property, taxation, the smoking ban, the trend towards wine drinking, and fierce competition from off-licences and supermarkets.
So when I heard of new pubs opening (and some re-opening) in my local area of West London, I decided to check them out and see how they are bucking the trend.
First stop was the Tommy Tucker in Fulham. It was formerly The Pelican, and before that something else, so not a new pub as such, but certainly a reincarnation. It is run by the people behind the Parsons Green restaurant Claude's Kitchen and the Amuse Bouche champagne bar, who said they wanted to create a pub they "would choose to call their local" so I knew that TT would be a posh pub. No spit and sawdust here...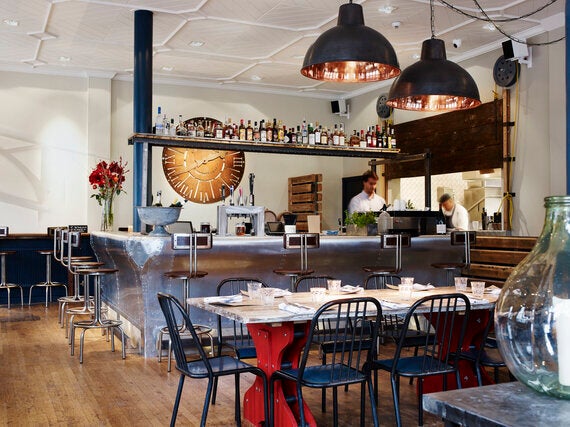 Tommy Tucker is rhyming slang for 'supper' and so it seemed appropriate to visit for an evening meal on a chilly Tuesday evening. That was my first mistake, as Chelsea Football Club was playing at home that night. Stamford Bridge is five minutes away from the Tommy T. Luckily by 7.45 the pub had emptied of football fans who gathered round the pub's new central bar and their place was taken by groups of young women (where they the WAGs?) and gradually the dining tables filled up.
We didn't have to sing for our supper, but if we had wanted to the walls in our corner of the pub were papered in old sheet music. Otherwise with scrubbed wood and minimum fuss the decor is fairly plain, but the food exceeded any expectations we might have had of 'pub grub'. The menu is grouped into Meat, Fish and Vegetable. We had Chargrilled Lamb Roast Winter Veg and Mushroom Ketchup and the Day Boat Fish, which was bream on the day, with Jerusalem Artichokes Fennel and Parsley Potatoes. We couldn't resist the Cox Apple & Quince Crispy Pie with cinnamon milk ice cream, nor the Choc, raisin and infused run choc ice.
This isn't a pubby pub, but with good food and great wine list it is probably going to tick all the boxes for the Chelsea set, whether they are made in Chelsea or CFFC.
Tommy Tucker, 22 Waterford Road, London SW6 2DR
Next stop was further down the District line to Kew Bridge to see One over the Ait a brand new pub opened by London brewery Fullers and built in a swanky new residential development overlooking the Thames near Brentford.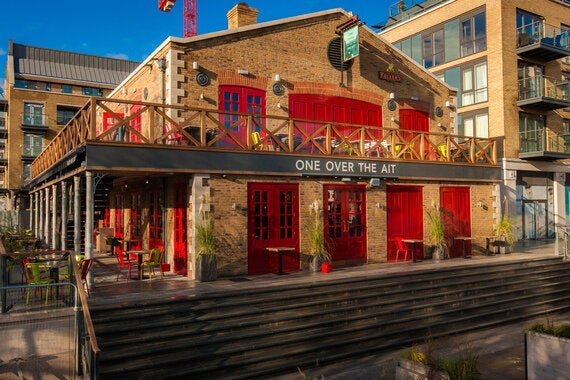 The unusual name is a play on words, 'One over the Eight' is an old reference to being slightly drunk (commonly known as having one too many) - while 'Ait' is the name given to the nearby islands sitting in the middle of the Thames.
I was there on a Sunday along with several family groups and bunch of friends enjoying some watery sunshine and lovely views down the river. It is airy and spacious yet surprisingly warm and cosy with a big central fire. Food was wholesome, ranging from traditional Sunday roasts of Hampshire beef or Wiltshire pork with all the trimmings to a hearty winter fish stew and a Steak and Pride pie (Pride being Fuller's signature beer) served with mash and balsamic roast beets.
Again, not a traditional London pub but sure to take its place as a destination drinkery for weekends, and will certainly come into its own in the summer when the outside seating will no doubt be packed out
One Over the Ait, Kew Bridge Road, Brentford, TW8 0FJ
What is it about shopping and quaffing? Shopping mecca Westfield in Shepherd's Bush has a row of champagne bars in its designer 'Village' which are always well frequented by shoppers perched on stools knocking back the bubbly after popping into Prada or Mulberry . But the Bull, the only pub in Westfield and recently renovated by Geronimo Inns, is aimed as much as workers, cinema goers and locals as well as those laden with designer carrier bags. The group has recently given the pub a make-over bringing in a look they describe as 'townhouse chic with a twist of The Hamptons' and it does have an American style take on an old British boozer, which manages to keep a cosy pub-feel on the ground floor . Not the down at heel joint one might have found in the Shepherds Bush of yesteryear, but The Bull is a cheery place to rest shopping legs and a convivial and spacious venue to meet friends.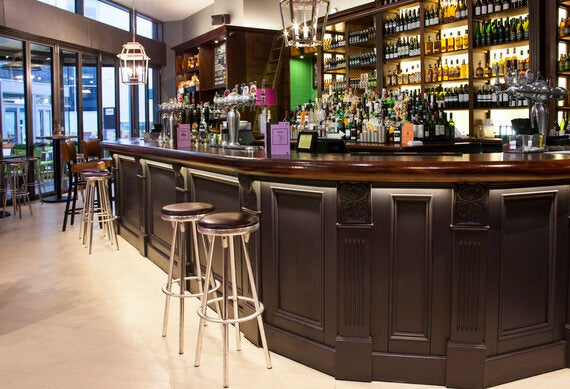 Upstairs there is mix and match furniture, sofas and comfy chairs and huge windows which mirror the Westfield glassy facade. There are even toys and games and a big kitchen serving food all day long from full English breakfast and Lobster Benedict to hearty pub food such as fish and chips and sausage and mash. There is plenty going on at The Bull including gin master classes and even life drawing classes.
The Bull. Unit 1033, Westfield Shopping Centre, London W12 7SL.