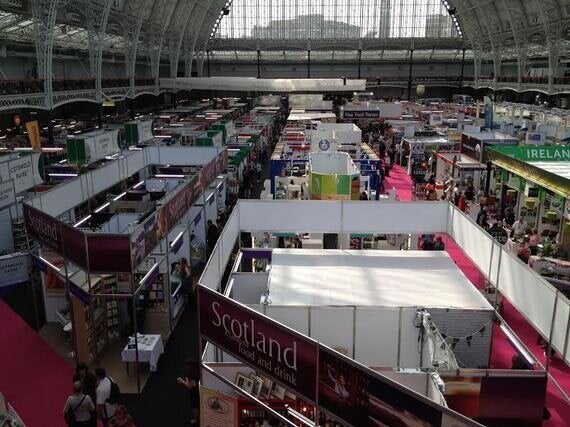 Image credit Judith Lewis
While a small child urinating a stream of chocolate may not seem very "tasteful", on the whole the Speciality Fine Food Fair (SFFF) outdid itself this year. With a giant sax the crowning glory of the show the SFFF opened its doors on new wholesalers, new small shops and new ideas but it may have also heralded the death of the cupcake.
While a trade only show so not open to the public and nothing can be purchased, this offers people like me a glimpse into emerging food trends. The gin revolution is in full swing it seems with several small wholesalers on show including Pinksters gin who I encountered over a year ago. Gin as a trend is a bit last year it seems as another alcohol takes center stage.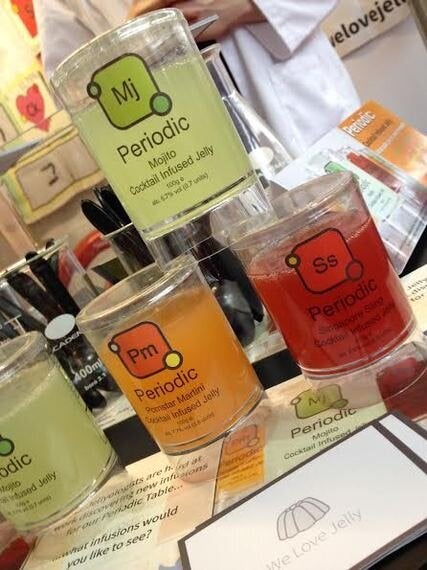 Surprising no one perhaps, the mojito took centre stage at this year's show. In everything from jelly shots (Periodic) to chocolates (Lauden) to Gelato (Ariela) to popcorn (Joe and Seph's), the mojito has captured the imagination of the nation and thrust itself into macarons and marshmallows (though often the rum is not included). The gelato I tried was an intense lime with a hit of herbatious green mint, the chlorophyll adding a delightful green edge to the intense lime. The chocolate I tried would make you pucker and yet the mint made it an absolute delight. So many mojitos, so little time!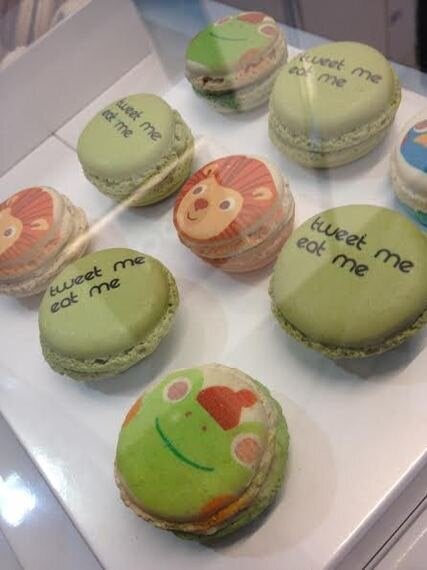 Image credit Judith Lewis
Besides the flavour trend of mojitos, it was lovely to see so many macarons, including ones with bespoke artwork on them. One featured a delightfully intricate multi-coloured design - difficult to eat they were so beautiful but personalised macarons seemed hot. Macarons are not a massive new trend but missing were a lot of the cupcake and cakepop wholesalers. There seemed to me to be far fewer though there were still some. There were a number of places offering coffee shop baked goods but cupcakes seem to have fallen from favour or perhaps they are more for direct sale rather than wholesale.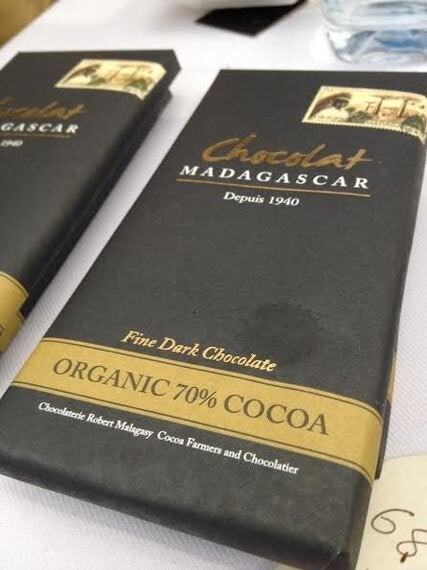 Image credit Judith Lewis
Chocolate is always a big part of the trade show but it is also difficult for people like me to find much new. There wasn't really a trend per se that I could say had emerged for me after perusing almost all of the stands. There was no single standout flavour that seemed to be a trend though salted caramel seemed, to me, to be on the decline. There is still a smaller focus on bean to bar chocolate in general in the UK when compared to the US but there were several bean to bar chocolate makers wares on show including an organic 70% that blew my mind from Chocolat Madagascar. It was like a 36 year old tawny port in a bar. On the chocolate show event stage there seemed to be a heavier emphasis this year on understanding how to work with chocolate and starting out but that could just be the day I went.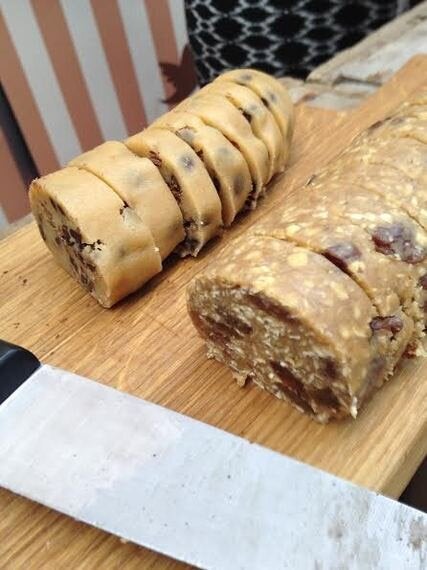 Image credit Judith Lewis
Regional foods were seemingly much more in evidence this year compared to previous years with Wales, Scotland, Ireland, East Lothian, Japan, Portugal, France, Italy and more all showcasing regional foods and local producers. There was absolutely a much heavier emphasis on local and regional food than I had noticed before though there was always been a strong local display. These local producers themselves placed a firm emphasis on sourcing locally - whether eggs, dairy, meat or grains. I especially loved in the Scottish pavilion Mo's Cookie dough. I only tried a small piece of cookie but it brought back all the lovely memories of home in Toronto and making cookies from rolls of dough. It lasts 6 months in the freezer or 6 weeks in the fridge (sh'ya right - as if! They bake in 10min - that's breakfast every morning!)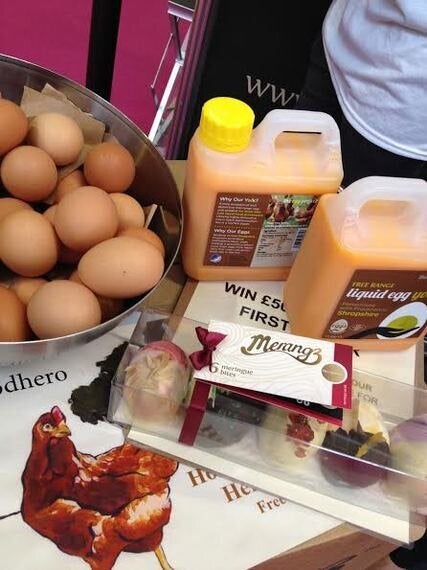 Image credit Judith Lewis
More and more companies were displaying their green credentials than I had seen previously with one meringue company showcasing not only their seasonal meringues but also their egg yolk product and they were working on a use for their egg shells as well. Always wonderful to see companies small and large taking an active interest in improving the environment as a core part of their business philosophy.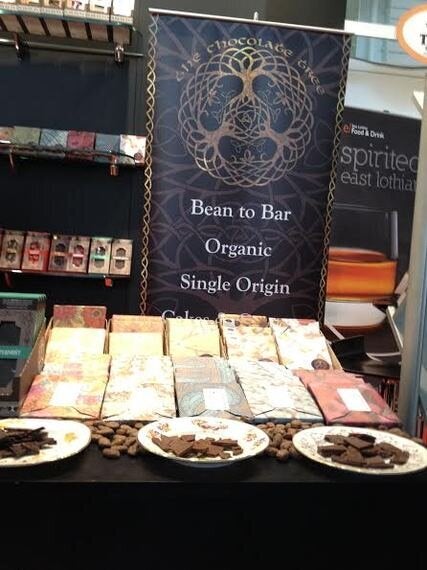 Image credit Judith Lewis
So overall the cupcake seems in decline to me, salted caramel and macarons seem to have leveled off and this year's sexy flavour seems likely to be the mojito. If you have a food business the Speciality Food Fair continues to Tuesday September 9th and will return next year at the same time.
Related