The mild weather, tropical vegetation and warm waters of Madeira make it a deservedly popular holiday destination. The island itself is varied and well worth exploring but don't neglect the charms of its capital city, Funchal. Since most visitors use it as a base, here are five delightful ways of making the most of your time in Funchal.
Funchal's artE pORtas abErtas (Open Door Art) project began in 2010 and breathed new life into the historical centre of the city by turning disused doorways into works of art. These days, almost every other door in Rua de Santa Maria is testament to the creativity of local artists and if the profusion of trendy bars and restaurants is anything to go by, the project has succeeded in drawing more visitors into the ancient streets. With plenty of refreshments on hand, you can take as long as you like to wander through the ancient streets, discovering fresh surprises around every corner.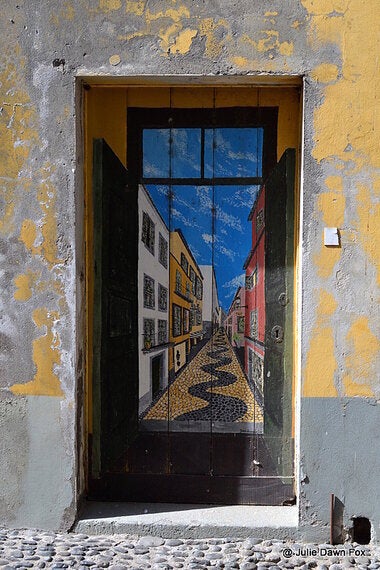 2. Flowers and fruit at the market
As I mentioned in my article about food and drink in Madeira, the Mercado dos Lavradores (Farmers' Market) is a feast for the senses. Flowers, fruit, vegetables and souvenirs are beautifully displayed in an attractive space full of atmosphere. Look out for the display cabinet with vintage scales on the upper floor and if you've got time, take advantage of the café on the terrace.
Once upstairs, you'll be approached more than once and offered the chance to sample fruit you've probably never heard of, like banana passion fruit. Enjoy the tasting session but be sure to negotiate the somewhat inflated prices if you decide to buy.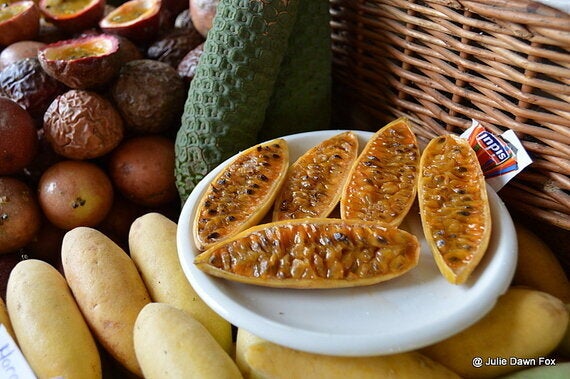 Each item in this eclectic museum is part of a cherished collection built by João Carlos Abreu, Madeira's former Minister of Tourism and Culture. The Universe of Memories is housed in a charming 19th century townhouse with stained glass windows and original inlaid wooden floors. The architectural features are, however, completely overshadowed by the myriad of paintings, ornaments and oddities that crowd every other surface. One room is dedicated to a 600-piece collection of horse sculptures and paintings while the attic room shows off over 1000 ties. (Open Monday to Friday from 10 am to 5 pm, guided visits every 30 minutes, 3.50 euros.)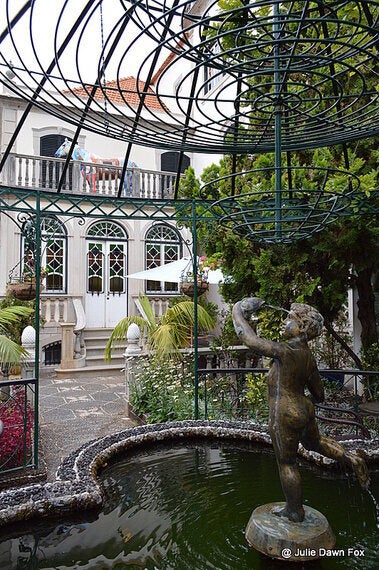 4. Monte Palace tropical gardens
Funchal is famous for its gardens but if you only have time to visit one of them, make it Monte Palace Tropical Gardens (open daily from 9.30 to 6 pm). You will, however, need about half a day to do them justice. Scattered among the tropical foliage and blossoms, you'll find all manner of artworks including azulejo (painted tile) panels depicting the history of Portugal in colourful bite-sized chunks, decorative ceramics and a panoply of sculptures thanks to the Berardo Foundation. The museum (open from 10 am to 4.30 pm) is devoted to a collection of African stone sculptures and the most magnificent collection of minerals most people will ever see.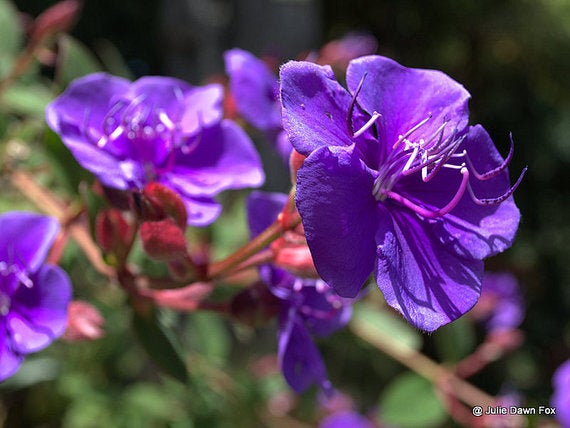 Monte is Portuguese for Mount so unsurprisingly, this part of the city is high above sea level. It's possible to catch a bus uphill (or down) but the cable car makes for a far more interesting journey. As you rise above the city, you'll get voyeuristic glimpses into private gardens and dramatic views down through steep gorges. The ride itself takes several minutes, perhaps 10 to 15, and is both relaxing and thrilling at the same time.
Tip: Buy a return ticket to save money. It's 10 euros 1 way or 15 return, even less if you combine it with a visit to Jardim Tropical Monte Palace (see above).