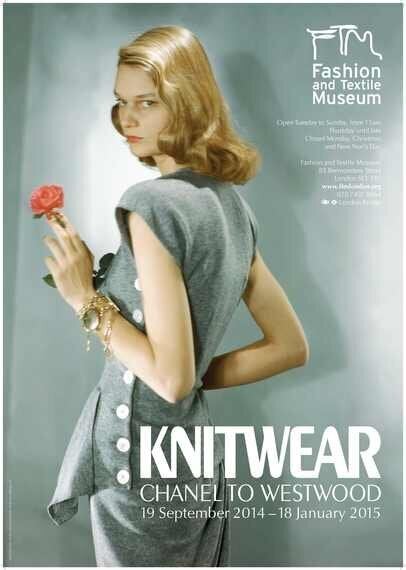 © Fashion and Textiles Museum
I love to visit the Fashion and Textiles Museum. Not only is it wonderfully inspiring with the best museum shop but it is also close to Borough Market - a wonderful place to buy food from artisan makers. The Museum is a centre for contemporary fashion, textiles and jewellery in London. Founded by iconic British designer Zandra Rhodes, the centre showcases a programme of exhibitions as well as the Academy which runs courses for creative students and businesses. As well as a very friendly cafe, there is the most wonderful gift shop - always good for intriguing presents for you fashionista friends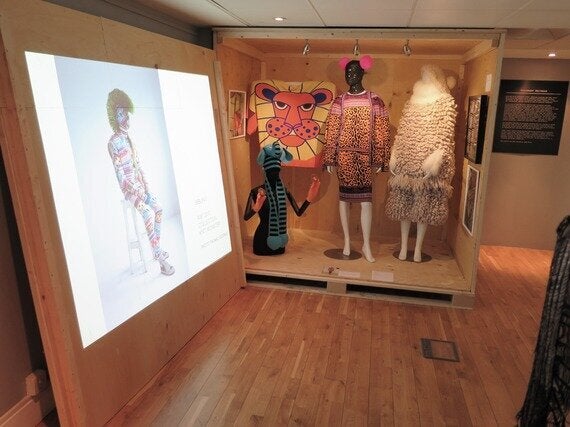 This latest exhibition is one that I have wanted to visit for a while and was excited to see work from famous designers as well as a room dedicated to the incredible talent that our world-renowned knitwear courses produce. It takes you from the functional nature of knits (machine and frame as well as hand knits) right through to catwalk extravaganza.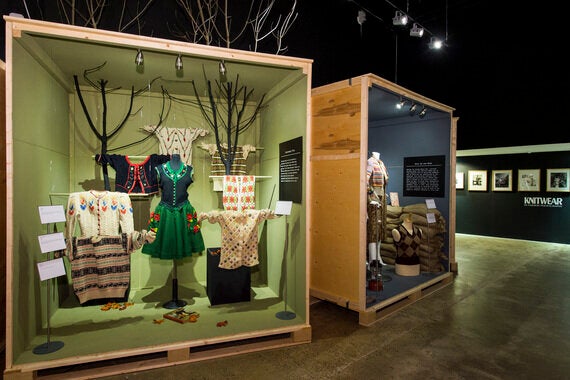 The Curators have been very careful to reflect knitwear's place in our social landscape over the last 100 or so years, where knitting was originally done out of necessity (socks, waistcoats etc) to keep warm and build up layers in cold Victorian and Edwardian houses, and in times of austerity and war where every last scrap of yarn would be used up, to knitwear as a luxury item at home of the world's catwalks.
It celebrates the emergence of the technology to produce fine knitted fabrics or jerseys which revolutionised fashion; in the 1920s drape was essential to 'the look' and was achieved best by knitwear often in the very new man-made fibres; in the 1940s and 50s knitwear allowed garments to become clingy and close-fitting often embellished with beads and crystals; and the space age trends of the 1960s from designers like Courrèges could only have been achieved in jersey knitted fabrics. Proof, if it was needed, of knitwear's enduring place in our wardrobe.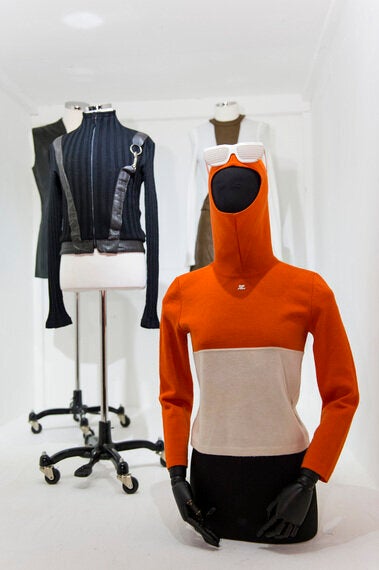 So what about hand knitting? The exhibition looks at our knitted heritage with a collection of Fair Isle jumpers and also some of the folklore inspired designs from likes of Schiaparelli. Moving on to more recent times the humorous outsized garments from Fiorucci and the mohair punk garments from Seditionaries show more of the hand knit side of fashion. Although knitwear in general fascinates me I would have loved to have seen more about hand knits.
My personal highlight from the show was a collection of knitted swimming costumes - every child of the 60s worst nightmare - or maybe it was the Edwardian waistcoats. Definitely an exhibition worth visiting.
Knitwear from Chanel to Westwood continues until 18th January and the 150 garments are taken from the personal collection of Mark and Cleo Butterfield.