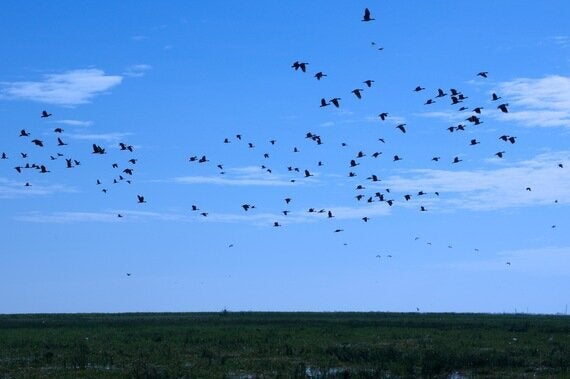 It is 6am and I am (unusually) awake at sunrise. Even better, I am still under a plush white, king-size organic cotton duvet, with four plump pillows propping me up. The three surrounding mesh-like walls of my room fill with soft amber rays and I take in the incredible vista. Outside my hut, a cluster of Pandanus trees provide the perfect canopy and there's a rustle in the grass as an Agile wallaby catapults out from the shadows. In the haze, I make out a water buffalo calf feeding from his mother. Twenty more adults wallow alongside them in the water.
This is probably one of the best wake-up calls a girl could ask for.
And then the picture completes, against the soft morning hues a flock of Magpie geese take off. The day has begun.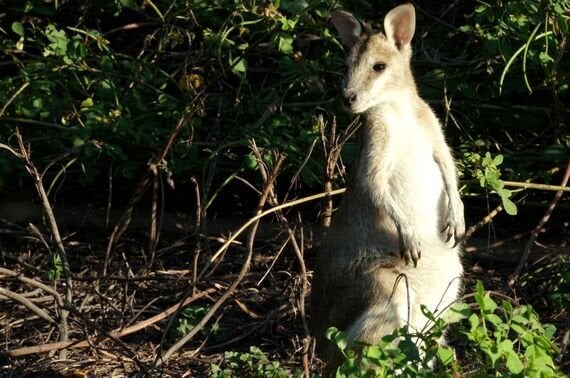 This is Bamurru Plains, a peaceful idyll on the Mary River floodplains in Australia's Northern Territory. With the famous red escarpment of Kakadu National Park to the east and dramatic cascades of Litchfield to the southwest, it's an overlooked region.
But oh, how you'd be missing out if you didn't stop here.
Named after the famous local residents ('Bamurru' is the indigenous term for 'Magpie geese'), this luxury eco-lodge - which opens during the dry season of 1 May to 31 October - boasts ten wonderful safari huts. Dedicated to sustainable tourism, 75% of Bamurru's energy is provided by solar panels, while drinking water is filtered bore water. Even the little details are thought of - soaps are made from local herbs. I arrive by car - a 2.5 hour drive from Darwin - but many fly by private charter to nearby Swim Creek station.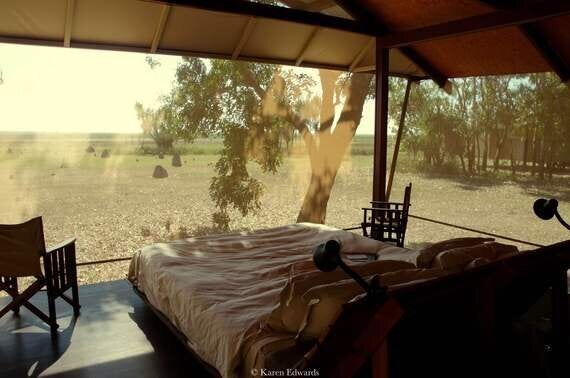 With a 180-degree panorama view, my 'room' is a spacious netted bungalow with just one solid wall. From the outside it seems like a soft-shelled shed, on the inside a glorious timber bedroom unveils, with the huge inviting bed providing the best viewpoint for the glorious flood plain stage.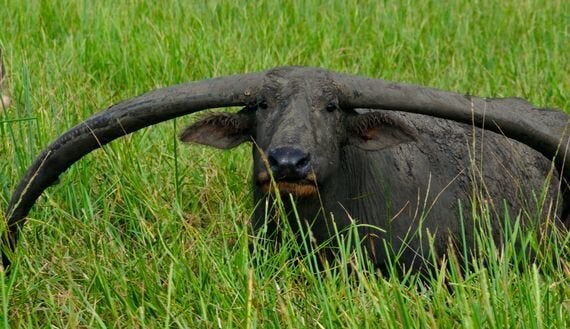 A light breakfast of eggs and fruit kick things off in the morning and you can do as little or as much as you like from here. My day consists of two optional tours; an on-land safari and an airboat adventure. The former takes us along the winding bush tracks, where we see families of buffalo grazing in the dusty grass and wild horses running. We spot Kingfishers and Harriers and a pair of Rainbow Bee-eaters playfully follow us along a wire fence. Later, we watch a White-bellied Sea Eagle valiantly defend its nest against a scavenging Brahminy Kite.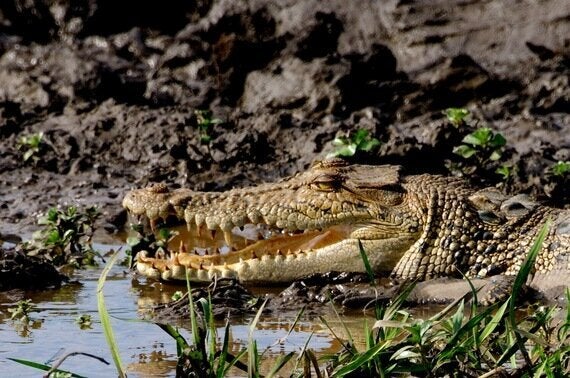 The airboat propels across the wetlands and reeds part for us as we glide past Egrets, Whistling ducks and a Jabiru. Our winding ride takes us to the stunning Melaleuca forests, where thousands of silver barks and purple waterlilies reflect against the silky blue water. Logan, our super-knowledgeable guide, turns off the engine and we sit in the stillness listening to distant birdcalls. On the way back, two beady eyes glisten at us from a mud flat - we've found one of the Territory's famous Esturine crocodiles.
On land, we stop to watch the sunset between the Woollybutts; clinking wine glasses with fellow guests to celebrate a successful day. Dinner is a delicious three-course feast courtesy of Bamurru's resident chef. And then it's back to my bed, where I can't wait to get to sleep. Just so I can wake up to yet another Bamurru sunrise.
Bamurru Plains offer an all-inclusive rate of $950pppn. The Chill Out package (excluding guided activities) is available from $550pppn. Special offers, including a 25% discount, often apply for some September & October bookings. Visit BamurruPlains.com
Avis offer weekly car hire from Darwin from £278. A 4x4 vehicle is recommended. To book, visit avis.co.uk or call 0808 284 5566.
PHOTOGRAPHY: KAREN EDWARDS