Oh, February. The clouds are heavy and grey, the rain is beating down - and we're all dreaming of that sunny warmth while strolling, flip-slops in hand, along the sand in some idyllic island paradise. So what's holding us back? Cost? Bargains don't pop up too often these days, meaning we're all holding out for "the right moment" to take that perfect trip. Well, that's where the wonderful region of Southeast Asia comes in. Because once you've bought the flight ticket, you'll find bumming around the area is actually pretty cheap!
In Thailand, you can find double rooms by the sea for as little as a £11 a night, while in Malaysian Borneo, a bowl of noodles from a Hawker market will set you back a whopping £1!
My advice to finding the perfect budget room is to do some research before you go - but keep an open mind. Book a room for the first night, just so you know there's somewhere to sleep off the jetlag, but when you get there check out what else is on offer.
Understandably, with such low prices you can't always guarantee rooms are up to standard, so it's fine to ask if you can look around before committing. Things fill up pretty quickly on public holidays like Chinese New Year, so book ahead for those dates - but generally the rule out is show up, walk around, bag a bargain.
Having just come back from Southeast Asia, I've put together my top five budget places - covering Thailand, Laos, Myanmar (Burma), Singapore and Sarawak (Malaysian Borneo). These rates are even lower off-season.
Klong Nin Beach, Koh Lanta, Thailand
Double room: 600 Baht (£11) per night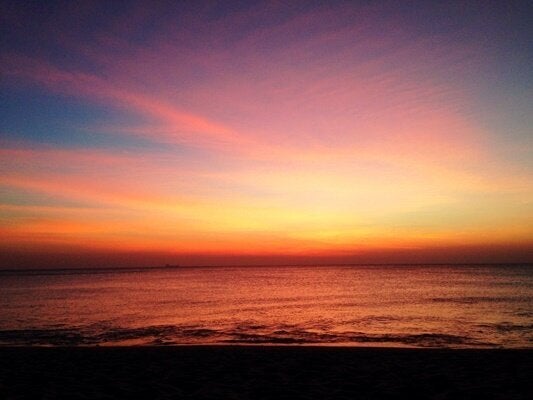 20 minutes away from bustling Saladan port, Nature Beach Resort oozes the perfect mix of beach vibes and activity. Run by Nee, Ede and their two younger brothers - this long-established cluster of rooms and beach bungalows offer everything from one-day boat trips to flight tickets. I first stayed here in 2004 and fell in love with the place and the family.
The in-house Thai kitchen attracts a lot of love, and there's free Wifi. Mopeds and bicycles are available if you fancy a trip to Saladan or Lanta Old Town (the latter is a must). A Thai massage in the outside tent at sunset is pure bliss.
Upper China Street, Kuching, Sarawak
Double room: MYR60 (£12) per night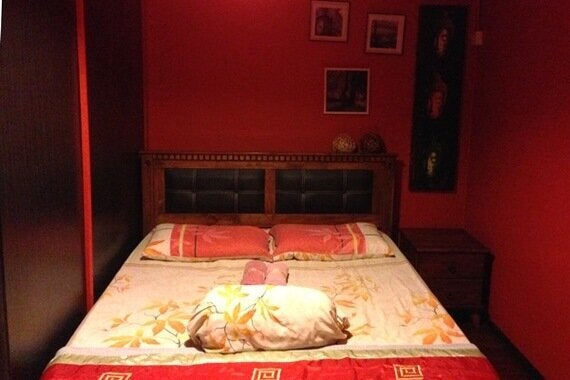 This low-lit little B&B on a quiet backstreet in Chinatown is perfect as a base for day trips or some chill-out time. Dorms, twins and doubles are all available, along with a communal lounge (with super-comfy sofa), kitchen and roof-garden.
Bindi, the lovely owner, doesn't allow shoes inside - which means everything is sparkly clean. Free Wifi, a five minute walk to the Hawker market and a bus station just around the corner, makes it pretty convenient too! In fact, Borneo's famous Orang-utans are just one bus-ride away.
Double room: $30 (£19) per night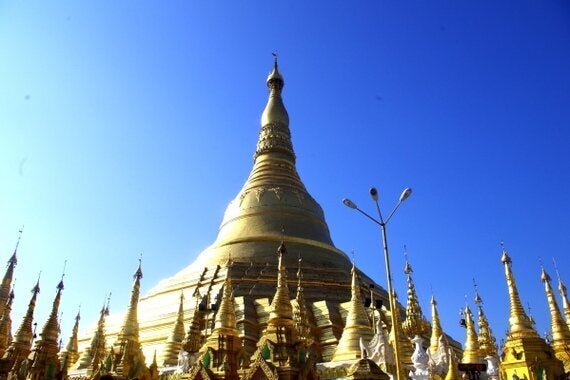 Rooms in Myanmar (Burma) are a little pricier than the rest of Southeast Asia - still, at £19 a night in this incredible city, we can't complain. Located in the centre of Yangon, the May Fair Inn is a pretty basic affair with a clean, comfortable bed, bathroom and desk space on offer - but with the famous Shwedagon Pagoda just a 15 minute cab ride away and the Bogyoke Market within walking distance, you won't be spending much time there anyway.
Just outside on Sule Paya Road, you'll find countless stalls selling fresh fruit, noodles and rice - and you can sit down with the locals and enjoy a classic Burmese dinner.
Single bed: Mosque Street, Singapore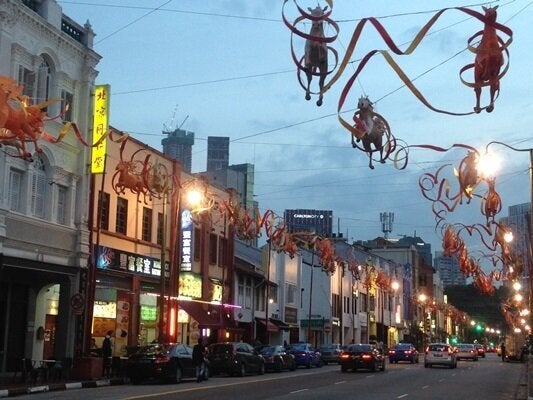 Singapore can be pretty hard to travel on a budget, which is why I opted for this cheaper-than-most hostel. Having ditched the old bunk bed-style dorm, this clever team have built sound-proof pods to offer much-appreciated privacy to those who still seek that dorm-ambience.
Of course, every shared room has its downside - people coming in and out, the light going on and off - but the design works wonders at keeping this disturbance to a minimum. The communal balcony is great for bringing back a plate of noodles from the local Hawker market to watch the world go by. The nearest metro (Chinatown) is a few minutes' away.
Don Khon Island, 4,000 Islands, Laos
Double room: 60,000 Kip (£4.50) per night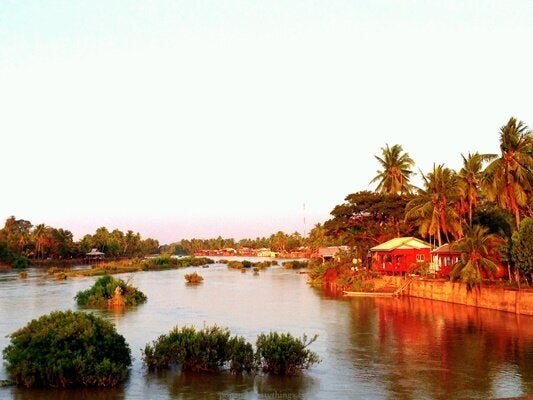 Imagine afternoon naps in hammocks, crimson sunsets and sipping on a Beer Laos by the river - you can do all of this at the fantastic NokNoi guesthouse.
Situated right by the Don Det Bridge, this is a perfectly-placed retreat - especially following a day cycling through the two islands. Rooms are basic but clean - and it takes just half an hour to reach the far south, where the river winds away into Cambodia and boats go out in search of Irrawaddy Dolphins.
PICTURE CREDIT: KAREN EDWARDS