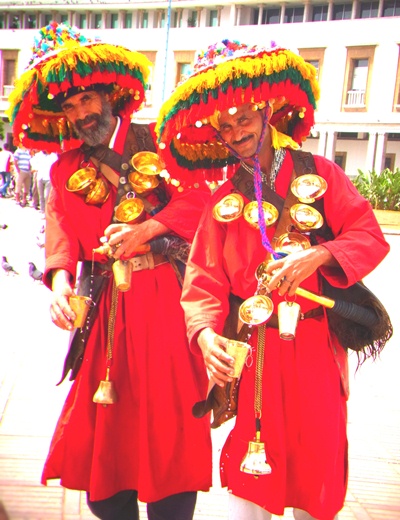 If I asked you to picture Morocco, what would spring to mind? Snaps of vibrant souks with colourful spice stores; market-sellers thrusting clothing and carvings in front of you as you fight the crowds? Lying back in a steamy Hammam (Turkish bath) perhaps?
Well, it is all here to be experienced in this fantastic, lively Kingdom - but if there is one city that will warmly welcome you to the real Moroccan way of life, it's Casablanca.
Casablanca is Morocco's largest city and is home to seven million people. With the country's tourism industry largely focussed on Marrakesh and Fez, you'll immediately feel Casa's vibrant but not forced natural state. This is a city that is now embracing tourism, but at the same time keeping its locality and traditions - sounds perfect right?
What to see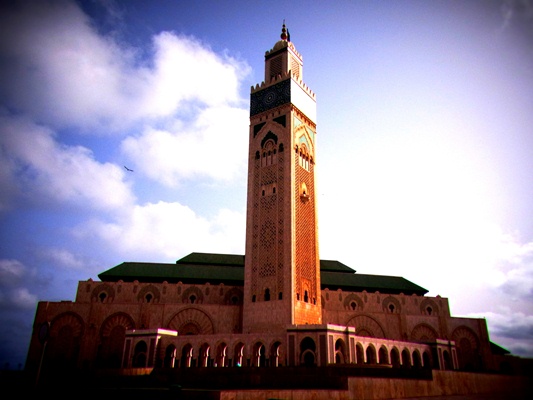 Kick off your stay by visiting the completely extraordinary Hassan II Mosque. Built partly on the Atlantic, the building's 210-metre high minaret makes it the tallest religious monument in the world. In fact, it can be seen over 30kms away - and as you can see, it really is a magnificent sight.
For a small fee, you will be taken on a tour inside the building. Remember to bring clothes to cover your shoulders and knees if you do this. And it really is worth seeing - the construction work that has gone into this place of worship is simply magnificent.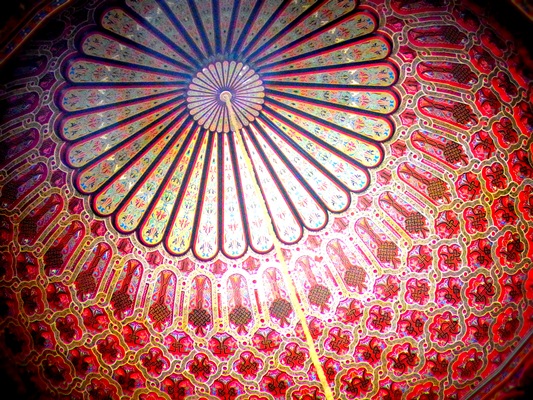 Completed in 1993, it took 10,000 local artists and craftsmen helped to create the Hassan II Mosque. Now, it sits as the perfect centrepiece for this culturally-rich city. 25,000 people can fit inside the building, while a further 80,000 are able to pray outside. That means a staggering 105,000 worshippers can gather for prayer at any one time - it's the largest mosque in the world outside Mecca.
Tea break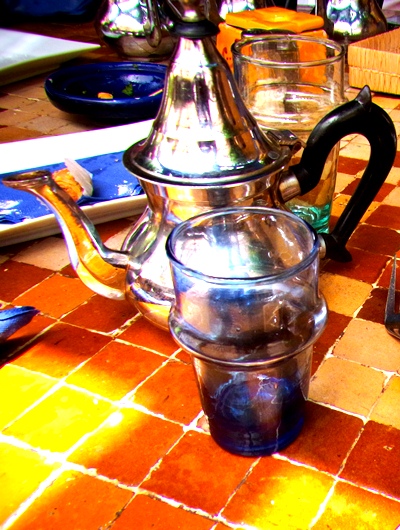 When you're ready for a break (walking around in 30 to 40 degrees is thirsty work), head over to Café Maure which can be found within the Medina wall - for a traditional mint tea and a fast escape from the city. Set in a floral garden, this café actually grows its own mint and has six choices of flavours to serve every pallet. Look on in wonder as your host serves you up a mini-glass full from a silver jug, poured at a height. And if you're hungry, you can watch the chefs cook up some seafood or salad right in front of you too.
Shopping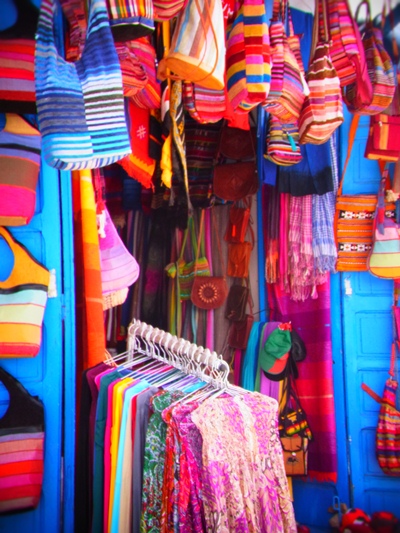 A stroll away, you'll find the central square with wide avenues full of stunning Art Deco buildings. This is the bit where you'll be snapping away on your camera. And just a bit further on you'll find yourself at the local Habous district souks (market place) - which is an experience you should not miss.
Now, some people find the idea of bartering a little intimidating - but as long as you have a clear idea of what you're after, there isn't anything to worry about. When you find something you like, aim to pay approximately half of the asking price - and be prepared to meet your vendor in the middle. Also, be prepared to walk away if they're not budging - for a start, you're likely to find what you're after at another stall and the first vendor is more likely to settle on a deal if they think you're off elsewhere. Always have small denominations of cash with you so you won't need too much change.
Food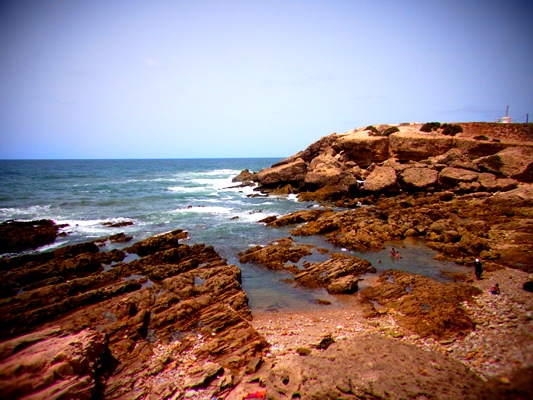 For lunch, it's worth checking out the delightful La Mer restaurant which looks over the Casa coastline. Get a window seat and you'll be watching the kids play in the water, while their families relax on the rocks. Sea food (French-style) dominates the menu here - and I recommend the fish dishes. Caught locally, they are fresh and tasty, although not traditionally Moroccan.
R&R
Once the tourist must-dos are done, it's time to enjoy some pampering. There are plenty of local Hammams to enjoy, including a very special one found within the Hassan II Mosque. But for a touch of class and individual service, I recommend the spa at Le Doge Hotel and Spa. This beautifully converted town house opens up into a welcoming B&B and spa facility, with a steam room and sauna, treatment rooms and fitness centre. In fact, it offers the perfect mix of Moroccan decor and style with oriental services.
Visiting Humphrey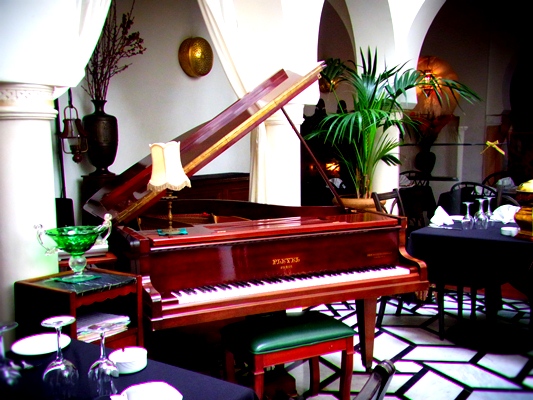 Fancy a light dinner? Well do book ahead at the Rick's Café then - a busy restaurant, built to mirror the infamous café in the classic 1940s movie Casablanca starring Humphrey Bogart. Film posters and old war photographs line the walls and if you take a walk upstairs, you'll find a room of sofas with a wall-mounted screen playing the film - the perfect spot for an after-dinner mint tea.
Where to stay
And once you're well-fed, fully relaxed and ready for a very comfortable night's sleep, head back to Le Doge Hotel and Spa which will provide you with a perfect base, just a few minutes away from the centre of town. There are 16 individual rooms and suites, each named after a famous artist, star or author - and the breakfasts are pastry-tastic.
The verdict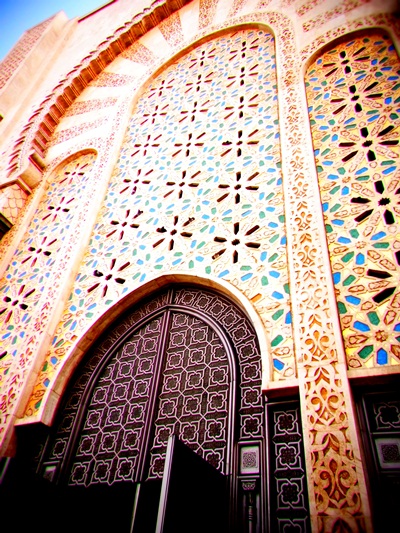 To think Casablanca is just three hours away from London is mind-boggling. It's probably one of the biggest culture-hops you could make in that time - and what a wonderful culture-hop it is! Three hours and you're surrounded my stunning Art Deco architecture and winding maze-like market souks; the scent of traditional mint tea fills your nostrils and the bright blue sky against the bold ochra-coloured medina wall is a sight in itself.
The fact that Casa is still relatively new to the tourist scene makes it even more lovable and locals are friendly enough here to encourage you to take part, talk to them and experience their way of life - but not so much that you feel intimated.
This really is a place full of tradition, elegance and beauty - a rare but impressive combination. Casablanca is a place you can easily fall in love with.
The deal
Flights from London Heathrow to Casablanca take three hours. Prices currently start from £217 on Royal Air Maroc.
Room prices at Le Doge, Casablanca start at 320 Euros per night.
Book your meal at Rick's Café in advance here.
For more information on Casablanca and Morocco, head to Visit Morocco.
PICTURE CREDIT: Karen Edwards