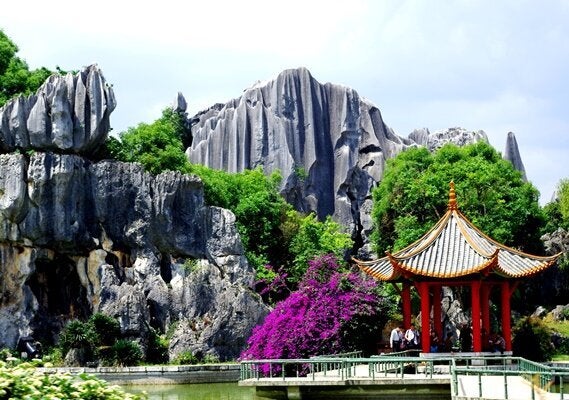 Covering over 9.6million kilometres and clocking in as the world's second largest country in land mass, China has so much to offer the inquisitive traveller; neon-lit cities with huge shopping centres, sky-scrapers and a buzzing nightlife, hundreds of miles of arid desert, the subtropical rainforests and snow-capped Himalayan mountains. There are also 56 officially-recognised ethnic groups - and if you venture towards the Tibetan hills, you'll find tiny villages functioning within their own land and speaking their own language. It's an incredibly beautiful and diverse place; a real mix of cultures and environments and quite frankly, a dream destination.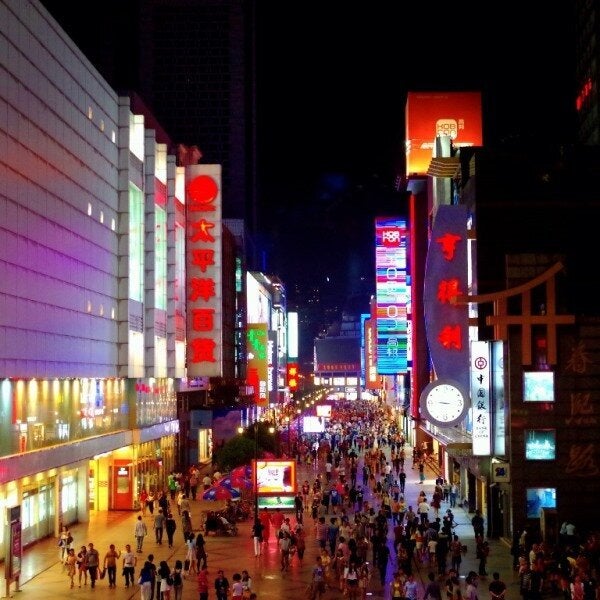 Unfortunately, China's large scale means it's hard to see more than a snippet during a holiday - so when I found out I'd be visiting the south-west provinces of Yunnan and Sichuan, I immediately tapped up some well-travelled pals for concentrated advice. What kept coming up was the language barrier - so I asked experts, Wendy Wu Tours, to help me with a bespoke itinerary. It meant my short visit would be pre-planned and guided, so valuable time wouldn't be wasted.
On arrival in Kunming, the largest city of Yunnan, I was greeted by a young lady called Ying - and immediately whisked off to the busy flower and bird market. I watched in awe as stall holders displayed everything from fake fuchsias to pet budgies and young kids played on wooden flutes, while their parents picked out teapots. It was a big colourful mess of traditional and new; alive and plastic.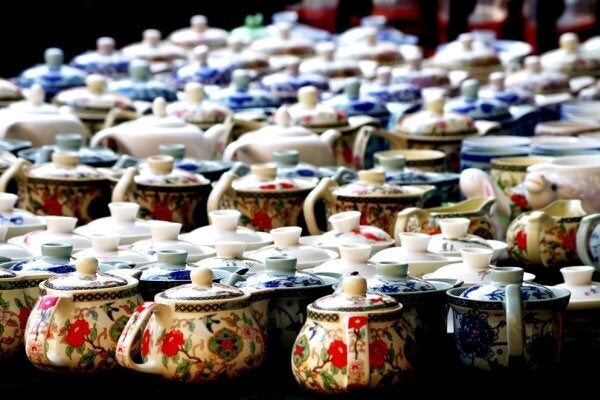 But it was at the Green Lake, where Kunming's spirit really came together. Office workers slurped bowls of noodle on their lunch-breaks, while others gathered for mid-day exercise classes, dancing to tinny pop music from portable stereos. Under the shade of distinctive pavilion roofs, old boys set up Xiangqi boards for 'chess' as others cheered them on. This was a happy community, full of warmth.
My next adventure was 75 miles away, at the UNESCO World Heritage Site of the Yunnan Stone Forest - where hundreds of mysterious limestone rocks rose high into the sky, making way for winding paths and misty lakes in between. Legend ruled here - like the one of Ashima, a Xi tribe girl who was turned to stone when she fell in love with a man she wasn't allowed to marry. Although now a huge tourist draw, this eerie place is worth the visit, not least for the regular Xi tribal dances.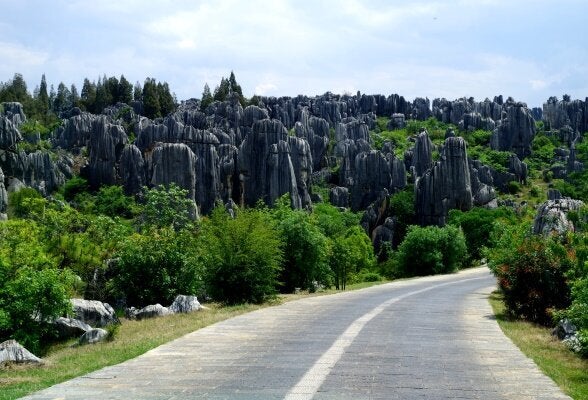 Waving goodbye to Ying, I flew to Chengdu where local guide, Bruce, showed me the spectacular views from the top of Mount Emei. We also visited the nearby Grand Buddha of Leshan - a 71-metre tall statue and the world's largest stone Buddha. But my favourite part of Chengdu was the famous Chengdu Panda Base, where scores of giant, baby and red pandas are reared in monitored environments.
These fellas were mostly found snoozing in the sun or guzzling handfuls of bamboo while being snapped by tourists - but during those few minutes of solitude in between the bus-loads, it's easy to find yourself alone with these fascinating fur-balls - and that's pretty magical. A few lucky people were able to wash and feed them. They came out beaming.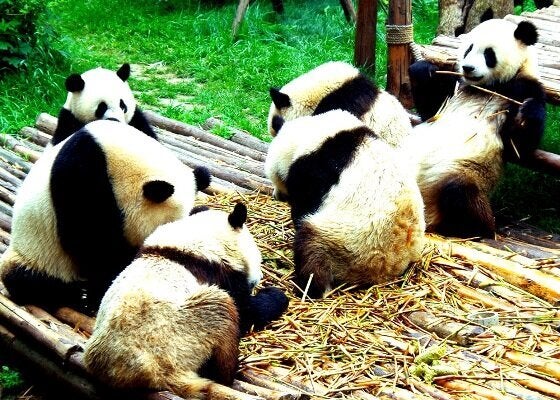 At dinner, Wendy Wu tour members gathered at a local restaurant and compared experiences over sizzling spicy kung po chicken, Chinese cabbage and sweet pumpkin rice. Then, it was time for my flight home with Cathay Pacific in their new business section. Here (and this is from someone who can't get comfortable on a plane), I slept for 11 hours - a true testament to the extraordinarily plush cushions and ample stretch-room (and my jam-packed China itinerary). A special mention has to go to the window-facing seats (in your face, motion-sickness) and extra cubicle space (claustrophobia, be gone). Two small points, but what a difference it made!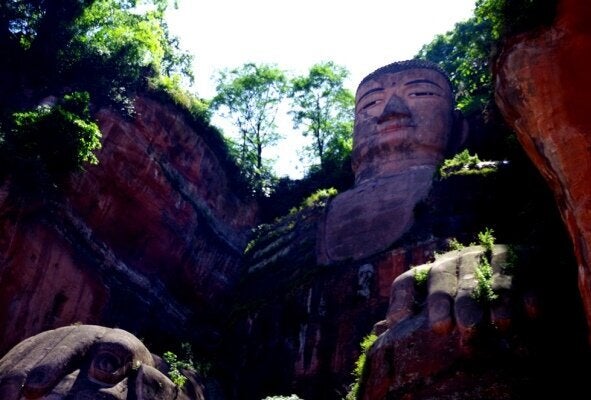 Looking back I realise that, in just seven days, China filled my senses with colours, sounds, scents, spice and smiles - offering a taste of its most rich, diverse and friendly cultures. I've returned aching to see more.
Cathay Pacific flies to Chengdu, Beijing and Shanghai via Hong Kong from £742 (Economy) and £3,359 (Business) return. Flights to Kunming start from £783 (Economy) and £3,367 (Business) return. Visit cathaypacific.co.uk for more information.
Wendy Wu Tours offers fully inclusive escorted and private touring to China, including the four-day 'Chengdu Short Stay' programme, priced from £490 per person - which involves a visit to the Panda Conservation Centre and the Grand Buddha of Leshan. Four-star accommodation, transfers and guiding are included. International flights are excluded. The 10-day long 'In Pursuit of Pandas' tour is also available from £2,190. Conservation work with the pandas can be booked for an extra £100. Find out more at wendywutours.co.uk.
PICTURE CREDIT: KAREN EDWARDS