Think of a spa and you think of ultimate pampering: soft, fluffy toweling robes, soothing music playing in the distance and loving hands kneading every ounce of tension from your body. Bliss. Tranquility is something I look for in my spas; I find a good massage can be completely undone if just a few hours later you're back on the busy main road with sirens and horns cutting through your quietly readjusting mind. It's true, most spas are lovely, but finding the one that completely suits your needs can be a lifelong mission - and although it's fun testing them out, it can be frustrating when you've forked out a fortune for something that doesn't quite do the job of making you feel wonderful.
Which is how I came across this rather unique spa experience; a retreat different to anything I've experienced before. It left me feeling completely relaxed, calm and knot-free - but also wide-eyed, energised and emotionally healed. Sensations that seem to have lasted long after that inevitable return to busy, everyday life.
Middle Piccadilly, Dorset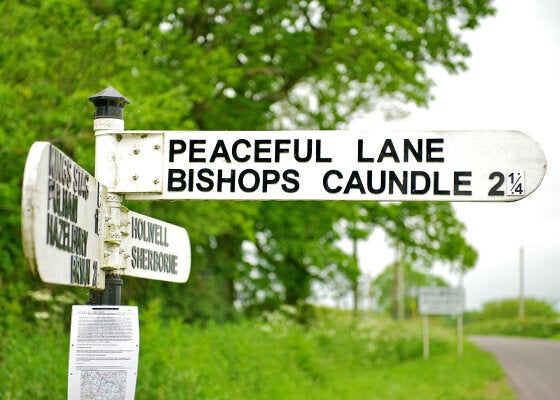 Yes, Middle Piccadilly isn't like any ordinary spa retreat I've been to. In fact, it's far more of a 'retreat' and not so much a 'spa' - although technically it is and offers spa treatments. But the first thing to note is there isn't a wealth of facilities to indulge in here. And if table service and pampering is what you're after, then this isn't the place for you. In fact, the key message at Middle Piccadilly is about ditching the indulgence and bringing back simplicity - and that's seriously refreshing.
Since its opening by Eliana and Gerry Harvey in 1986, Middle Piccadilly has earned quite a cult following. At the end of a quiet lane, you'll find a driveway leading to extended stone cottages; now the family home of Dominic (Eliana and Gerry's son) and his wife Lisa. Parking is at the top of a simple but spacious garden and rooms are incredibly basic - with just a bed, wardrobe and sink, the bathroom is across the hall. There's nothing 'wow' about the place, there are no glitzy ice machines or monsoon shower heads to wander in and out of. In fact, the bedrooms could perhaps do with a lick of paint. But homely and cosy is exactly what you get.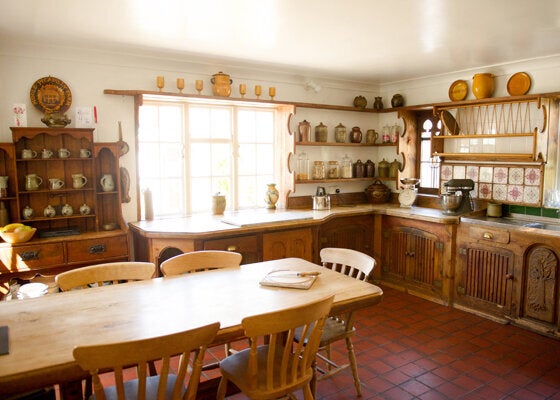 Although classed as a spa retreat, there's no strict schedule of activities here - and technically, there's nothing to stop you drifting back out into the outside world (there's a pub about five minutes' drive away). However, choose to embrace the retreat as an escape from the outside world and you'll strongly benefit from coming here - and while at first you may wonder how to fill your time, it won't be long before you start savouring this peaceful sanctuary. Spend time lying in the garden - a beautiful spot to be if the sun is shining, or go for a walk around the nearby villages. You can also book an hour in the Jacuzzi room, where you can choose from a bubbling mud or Thai herbal bath. There is also a steam 'room' to sweat out the toxins.
This idea of escape is strongly encouraged by Dominic and Lisa. For example, there's very little phone reception available and just one room with a computer if you wish to watch a DVD. Wifi is only available in the video room. Magazines and newspapers aren't kept on-site (although you can choose to bring your own) but there is a library of fictional reads. The air is quiet, silent even, except for the wind whistling through the trees and at lunchtime (1.30pm) and dinner (7.30pm), the aroma of incredible home-cooked veggies fill the air.
Dominic is the master chef here and cooks all the meals himself, sometimes with a little help from his son to lay the table. You can opt for a juice, raw food or a cooked vegetarian menu before you arrive (I booked the latter), and all were positively impressive when laid out on the table. Many people who stay longer than a weekend opt for three days of each, while others choose to cleanse their systems completely by juicing for the duration. As everyone sits down for meals together, you can't help but feel for those juicing when the steaming hot, aromatic cooked food is laid down - especially as Dominic's recipes are first class, with all food allergies and intolerances catered for. It's all I experienced, but I do thoroughly recommend the full vegetarian menu, which serves everything from steamed veggies to curries, soups, bean cakes and mushroom ragout. Desert alternated between a locally sourced cheeseboard and creamy gluten-free cheesecake.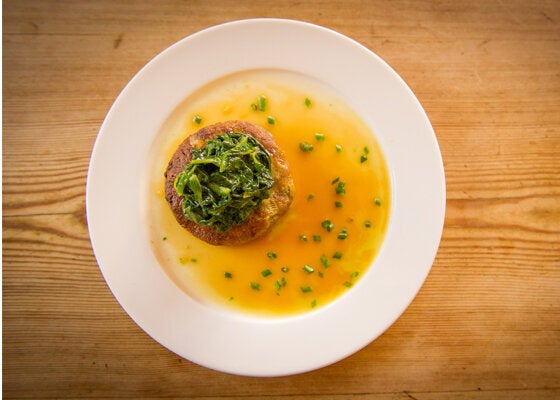 The treatments on offer are rather special too - and although massages, wraps and body scrubs are available, it's worth trying some of the holistic experiences, which can be chosen after a consultation with Lisa. The Spiezia 'Hand on Heart' treatment is conducted by a trained healer, who not only massages feet and hands but allows you to talk through your own emotional well-being. The result? A soothing therapy for both muscles and mind. Reiki is also available for balancing emotional energy and mind-space with your physical senses without hands-on contact. For those who want to explore further, fellow guests highly recommended the Shamanic Healing, which is said to assist with both emotional and physical conditions.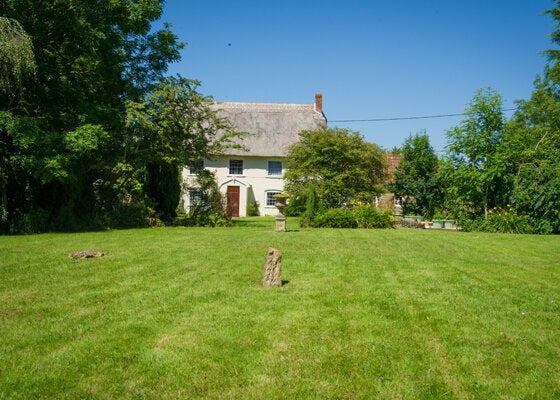 For me, the Middle Piccadilly experience was wonderfully and unexpectedly soothing. The 'Hand on Heart' treatment particularly left me feeling incredibly relaxed, and energised, and ready to tackle the world once again. The quiet and stillness around me had calmed the inevitable city-living noise in my head, I'd filled my lungs with fresh air and slept away my groggy tiredness. I'm still feeling the benefits nearly six weeks later. Dominic's exemplary menu is the icing on a delicious cake.
The vegetarian full board rate at Middle Piccadilly starts at £100 per person per night. Treatments are at an additional cost. The Spiezia Hand on Heart treatment lasts one hour and costs £75, a Reiki session will set you back £65 and a regular Therapeutic Massage is £75. Book your stay at middlepiccadilly.com
PHOTO CREDIT: Middle Piccadilly