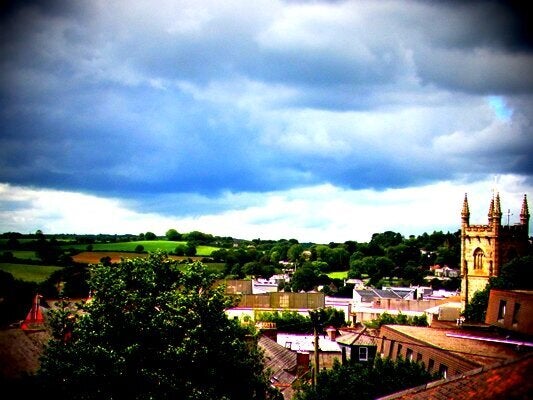 With the London 2012 Olympic Games heading our way very soon and the summer holidays landing this week, a bit of an escape sounds rather great doesn't? There are so many scenic, historical and fun-filled spots to visit within the UK - and with a bit of research, it's not hard to find somewhere to suit everyone's needs.
Cornwall has always called out to me as the perfect summer break - it's just far enough out of London to feel like you're away - and once you're there the stunning coastal scenary blows you away. So with that in mind, off I went to check out the seaside town of St. Austell. (Well, it looked really good in the pictures.)
A cute little market town, St. Austell is known for it beautiful coastal walks, golden beaches and white clay peaks. So when we headed down to the area for a weekend of locality and relaxation, I already knew we were in for a treat. Since we were by the sea, with the countryside not too far off - there was a plethora of activities to sink our teeth into - most of them physical (which meant I felt like I was being good to my body - bonus).
There was no doubt we were going to have fun. Here's a selection of what we did: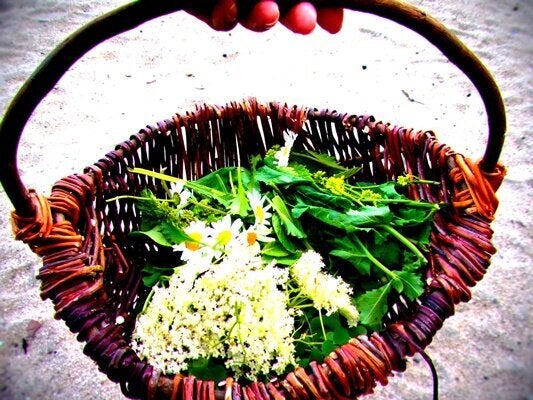 You've heard of singing for your supper, but how about plant-picking for your dinner? This is foraging - and it's one of the most interesting things you could do when it comes to sourcing your own meals. I'm a huge fan of eating food, so this was particularly exciting to me!
We met the lovely Rachel Lambert who runs her own foraging business near St Austell - and off we went on a trip through some woods within the area - she talked us through the various plants we came across. Frankly, it was astounding just how many common leaves you can pick to eat. Of course, it does take an expert to know what's okay to nibble on and what's poisonous so it's not recommended you do this alone.
Rachel Lambert Wild Food Foraging (www.wildwalks-southwest.co.uk ) was founded in 2007 and offers groups, families, individuals and corporates a brilliant service of nature awareness and foraging.
The experience involves a long steady walk in nearby surroundings (walks can depend on your ability) and will allow you to pick leaves, flowers and berries which would can be made into soups, salads, sauces and sides - and even desserts - later on.
This is exactly what we did - and the highlights on our trip were picking nettles for a creamy nettle soup (delicious) and elderflowers, which transformed into an incredible elderflower ice-cream. Yum!
The Pentewan Sailing team (www.pentewansailing.com) offer incredible sailing sessions to suit any age and ability - and providing the weather is nice (they won't let you on a boat if it's not, don't worry), this is something not only relaxing to do, but a skill that is fulfilling to learn.
They have a whole host of services which cater to your needs, age and level. So for instance, if fun is what you're after; then you can jump on a one-hour joyride boat. Prices start at £35 for two people.
Proper sailing taster session begin at £55 for two people for two hours. Royal Yachting Association (RYA) courses and private tuition are also available - and I highly recommend the fantastic Youth Holiday Club which offers sailing lessons to kids over five half days. The full course costs £100 for the five sessions - and with the little ones heading off each day, the adults get some time to themselves during the trip!
The Pentewan crew are experienced and friendly - and will happily cater for family trips, birthday parties, hen and stag dos and other requirements if you give them good notice of your arrival. Make sure you check out all the details on their website.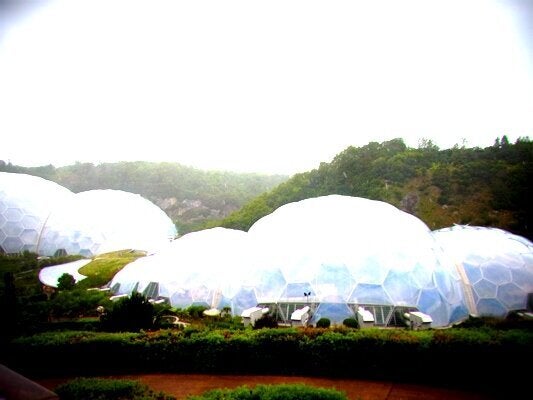 The Eden Project (www.edenproject.com ) is not only a great day out in Cornwall, but it also serves as a really interesting lesson to visitors on plants and our environment.
- The world's largest (man-made) rainforest - where you can take a look at the 'world' from a tree-top.
- Stunning, colourful gardens
- fair trade foods in Eden restaurants and cafes
- sculptures and art from around the world
- lessons on how people survive in their environments around the world
- land train for those who don't fancy the walk
- lessons on regeneration and sustainable living
- special one-off gigs and live music as well as family-friendly activities
- an amazing shop which sells fabulously fun eco-friendly souvenirs
Tickets are £23 for adults and £9.50 for kids on the door but £20.70 and £8.55 if booked online. You'll get a full day's entrance to Eden's gardens and access to the education centre and Biomes. Parking is available.
Accommodation and dining:
We stayed at the fabulous Cornwall Hotel Spa & Estate (www.thecornwall.com) - a 65-bedroom hotel, with beautiful original Victorian features. The rooms are distributed over three areas - an old Manor House with nine bedrooms and suites, a boutique hotel and 56 woodland rooms with private balconies. There's a room for everyone!
Prices start at £99 for the Woodland Rooms, £139 for the Manor House rooms and £189 for family rooms.
If privacy is what you're after - why not try staying in the self-catered Woodland Homes which are found on the hotel's estate. A two-bed will set you back £89 per night, while a three bed starts at £129 per night. All homes come with a living area, balcony, kitchen and bathroom facilities. And if you really love them, you might be able to buy one for yourself (there's something to enquire about when you're there).
The Cornwall has an immense spa which is located in a converted 19th century stables. There are five treatment rooms which offer everything from massages to manicures and pedicures, tinting, facial-mapping and waxing. There is also a lovely infinity pool which looks out over the garden (with retractable doors for the summer - nice) and a gym with all the cardio and resistance machines you'd expect to find.
Finally - food (the best bit)...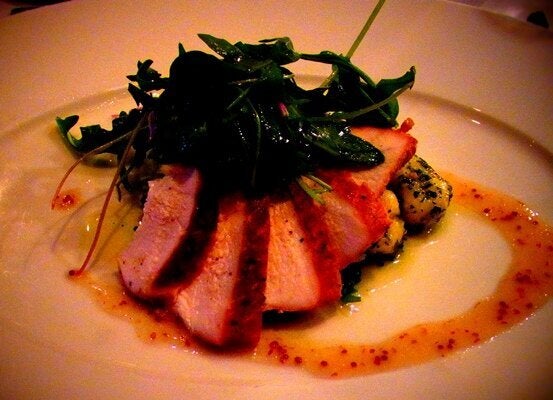 The Cornwall has well-laid out Brasserie which has a relaxed atmosphere - perfect for light drinks after a relaxing day and family chatter. The Acorns Brasserie serves up a mean buffet breakfast.
For dinner, I'd suggest hitting The Arboretum Restaurant which has a daily menu created by top chefs. Remember, you can even bring back your own foraged produce and have it cooked up for dinner that evening!
Oh and there's plenty of parking!
Other than the local foraging and the sailing, you could also enjoy a spot of hiking, mountain biking, snorkeling, canoeing, kayaking, coasteering and archery. Plus a visit to The Lost Gardens of Heligan and a walk down the South West Coast Path is a must! The Eden Project is a short drive away from the Hotel.
St Austell is about five hours from London Paddington. Advance single fares from London Paddington to St Austell are available from £14.50 - and it's best to buy any tickets in advance to get the best price! Head to www.firstgreatwestern.co.uk or telephone 08457 000 125 for more information.
PICTURE CREDIT: Karen Edwards