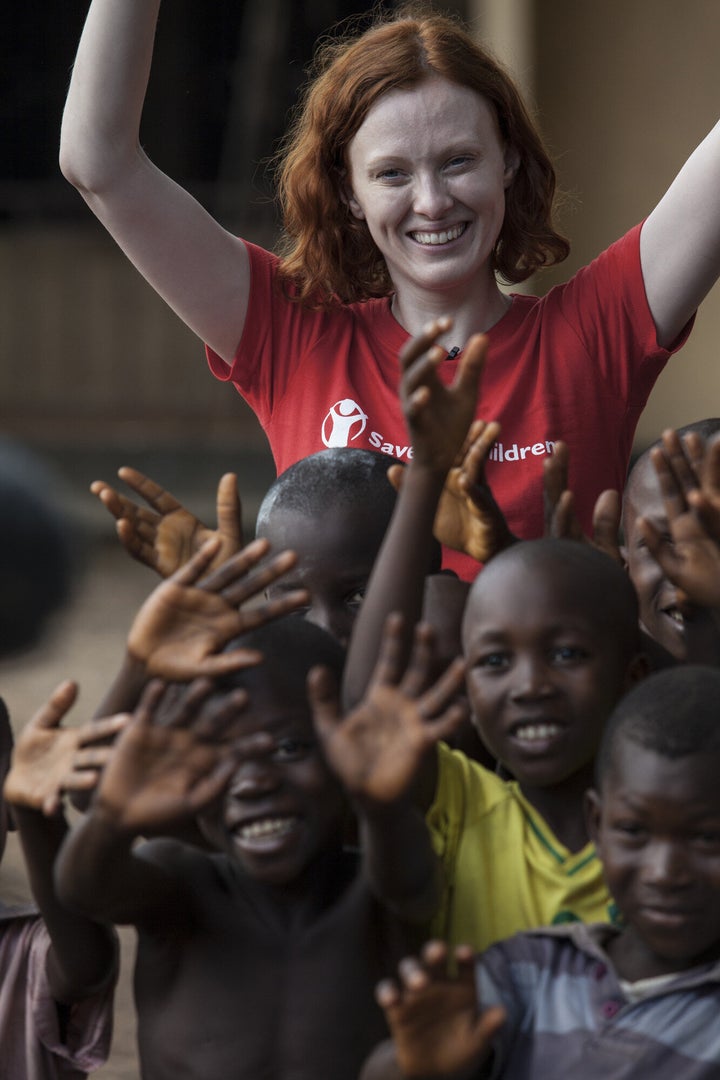 As I type this on my computer and look across at my sweet children playing, I can't stop thinking how lucky I was to give birth safely in a hospital with doctors, nurses and midwives present. For a vast majority of women across the world, this isn't the reality - 40million give birth every year without a trained health worker present.
My recent trip to Sierra Leone - one of the worst places to be born in the world, clearly highlighted that to me. It was great to have my twin sister Kate join me on the trip to support the charity's campaign to save newborn babies' lives in my role as an Ambassador. I think I speak for us both when I say we never expected our time in Sierra Leone to make such a huge impact on our lives. But it certainly did.
We woke up early on our first day to drive from the capital Freetown to Pujehun - a rural, southern district of Sierra Leone. There I had the opportunity to meet many amazing women - midwives, mothers, health workers and traditional birth attendants.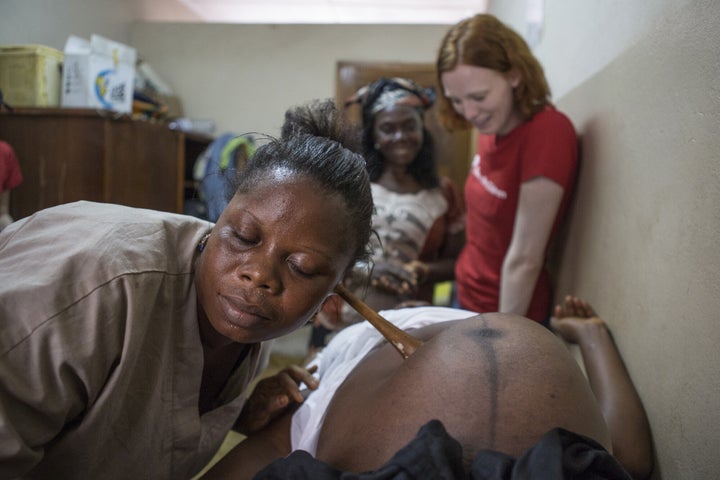 Among the remarkably brave women I met that day, one woman stood out, a midwife called Elsie. She's a great character - strong willed and obviously well respected in her community. But I could sense desperation in her voice as she explained the challenges she faces in her job as a midwife in rural Sierra Leone.
She has to deal with a severe lack of drugs, equipment and staff. There are no lights in the maternity room, so Elsie has to use torchlight at night time whilst delivering babies. She only has one set of scissors and forceps and it's just her and a trainee midwife Mariama that work at the clinic, which looks after a staggering 3,000 women and children.
And it's not just Elsie's clinic which has problems with staffing. There are only 240 doctors, 217 nurses and 189 midwifes for the entire country which has a population of 5.5million. Ponder these numbers for a moment.
The next day we travelled to a more remote village in Pujehun that is only accessible by boat. To give birth safely in a clinic, these women have to paddle in a dugout canoe for hours sometimes in the middle of the night. I cannot imagine being in labour and forced to trek miles and miles in the hope to deliver in safe conditions.
One woman I met Kula, delivered her baby on the side of the road in the dark with the threat of snakes and other dangerous animals to contend with. She had walked miles from her village to the one where we met to hire a canoe. She didn't make it as far as the village before she gave birth and her baby only made it as far as the water's edge when it passed away as she waited for two hours for a canoe to take her and her newborn baby to the clinic.
Kula's story shocked Kate and I to the core. We were overwhelmed with grief for her.
The first 24 hours of a baby's life is the most vulnerable, when they're the most susceptible to infections and disease. Kula didn't know why her baby died, but if there had been a clinic in her village, she believes her baby would have survived.
As the end of our trip came near, we travelled back to Freetown to visit Susan's Bay, one of the slum areas where pregnant mothers and babies are living in awful conditions.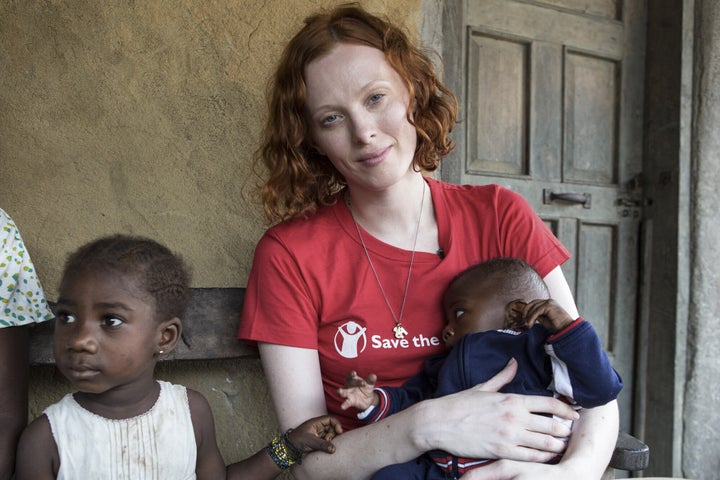 As you enter the slums, you have to climb down steep, stone steps to an open rubbish dump filled with children playing alongside pigs in piles of rubbish and sewage. It took everything in me to not cry. The sight of children living in these conditions pushed me to brink. But then we walked through the slums to the clinic, which Save the Children built just over a year ago, where women can give birth safely in an equipped clinic with a midwife present and it's only a stones throw from where they live. You can imagine how many women and newborns lives have been saved already thanks to this clinic.
Saying that our trip to Sierra Leone was life changing is an understatement. These women's beautiful spirits and strength were contagious, and Kate and I felt humbled to meet them.
I cannot describe how lucky we are - we live in a society where we take our food, our mobility and our health services for granted. It was a crushing realisation.
As Save the Children releases new research that shows one million babies die on their first and only day of their life, we need to recognise that most women are not as fortunate as us. And we need to push the international community to change the way the majority of the world's mothers give birth. I urge you to sign Save the Children's petition to help ensure that by 2025 no baby is born without the life-saving support of a trained midwife and please dig deep and donate. Just £10 could buy three clean birth delivery kits so that midwives like Elsie can have more than one set of sterile razor blades, clamps, soap and disposable gloves.
I sincerely hope to see a change in the near future.
Photos copyright of Save the Children.
Related