My son Josh never got to have his second birthday party because he was diagnosed with cancer. In fact, we found out the day after we had been looking at possible party venues.
We got back home and he was very lethargic. He went on the potty that afternoon as we were doing potty-training and it was claret in the bowl. We knew something was very wrong and we went straight to the hospital. The next day we got the news, he had a stage four Wilms' tumour that had spread to his lungs.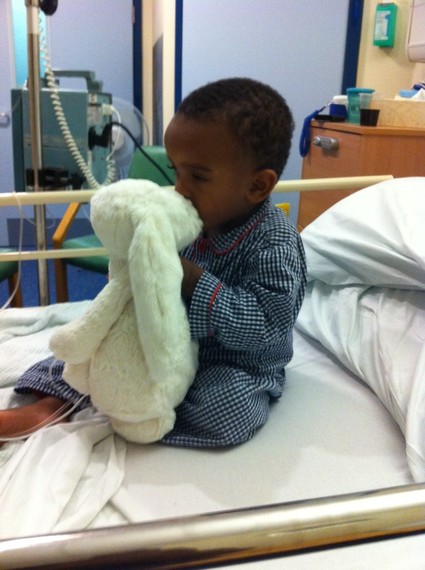 Josh's first Stay in hospital
It was so hard to take in, especially because he was diagnosed with a late-stage cancer. It's the last thing you expect to hear and we were in total shock.
The worst thing was the fear of the unknown, especially early on. It was not knowing that he would ever be well again. We just couldn't see beyond where we were. It was all-consuming and it took over everything.
Josh's treatment lasted for a year and a half. He needed chemotherapy, followed by two operations to remove one of his kidneys and part of his lung, then radiotherapy and more chemotherapy.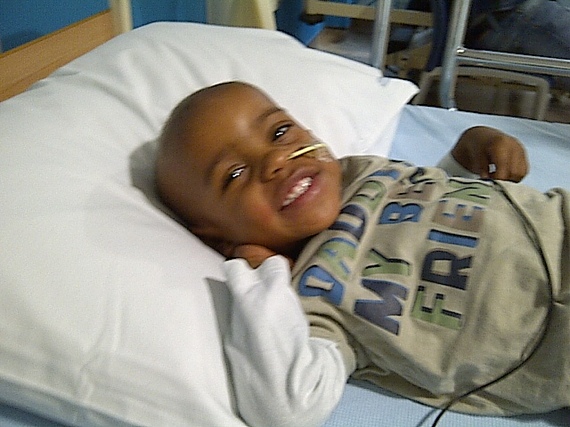 Josh at the Marsden wearing his Daddy's My Best Friend t-shirt
I look back and I wonder how we got through it, but there was no option. We weren't being brave or being strong or anything - we just kept going. We had to put on a brave face for Josh and keep things normal for him and he helped us do that - he was always smiling. He would be throwing up and feeling poorly but he was still smiling, and running about. He probably doesn't know that he kept us going. He was our inspiration.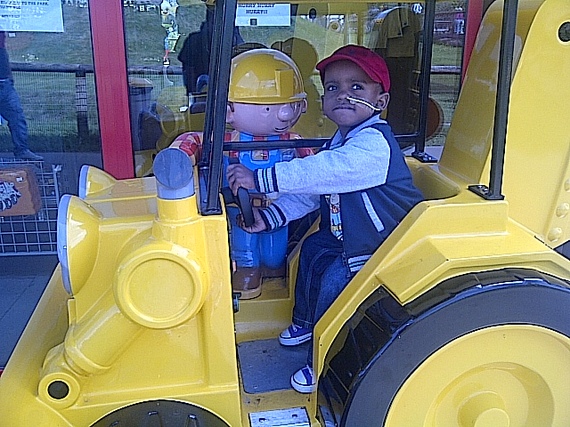 Josh at Diggerland during his treatment
I think it was probably a good thing he was so young - he was unaware of what was going on and it was just what he became used to. He didn't know any better.
It was tough on us as a family but we got through it together, and we have a strong faith too which helped.
But, unfortunately it's not over - the future is still challenging. He may have been in remission for the last three years, but we've heard that there can be side effects further down the line, like problems with fertility and the heart. It's so scary.
But then I look at Josh, who is now seven, and he's talking about what he wants to be when he's older. A footballer as his main job, but then a doctor as well in case he gets injured. It reminds me what we've been through and how far we've come. It's so lovely to see him planning his future now.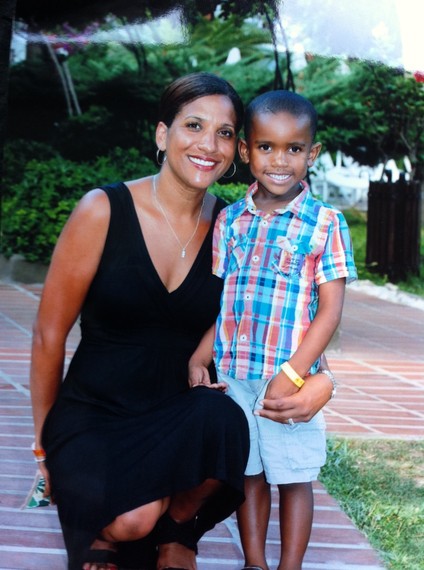 Karen and Josh
We've supported Cancer Research UK a lot since Josh has been in remission, and it feels so good that we are able to give something back.
Josh is currently the face of Give Up Clothes for Good, which is a campaign by TK Maxx to raise as much money as possible for Cancer Research UK Kids & Teens. The money raised will help develop new, better and kinder treatments for children and young people with cancer, like Josh.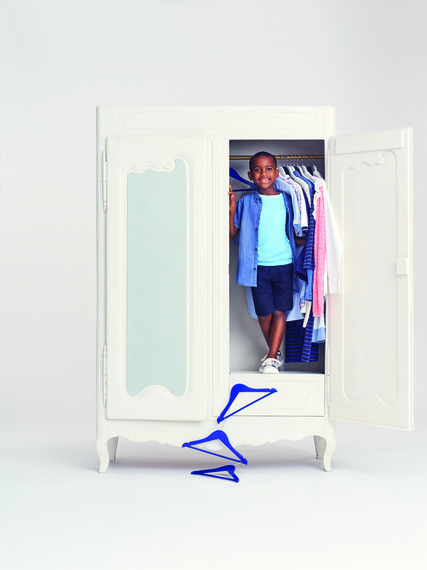 Josh is the face of TK Maxx's Give Up Clothes For Good campaign, the UK's longest running clothes collection for Cancer Research UK Kids & Teens which raises money to help beat children's cancers sooner.
Josh was also in a video with singer and Give Up Clothes for Good ambassador, Kimberley Walsh, raiding her wardrobe and helping to choose clothes to donate to the campaign: https://youtu.be/kEO9JE-du6s
Help beat children's cancers sooner this September during Childhood Cancer Awareness Month, by supporting Cancer Research UK Kids & Teens, in partnership with TK Maxx.
Get involved by donating to the campaign, buying a pin badge from Cancer Research UK and TK Maxx shops, or donating a bag of unwanted clothes, accessories and quality homeware to your nearest TK Maxx store as part of their Give Up Clothes for Good campaign.
TK Maxx is the biggest corporate supporter of research into children's cancers for Cancer Research UK. Since 2004, TK Maxx has raised over £30.3m for Cancer Research UK's work through stock and cash donations. Of this, £26.3m contributed specifically to pioneering research into cancers affecting children and young people, and £4 million contributed to general cancer research.
Visit cruk.org/kidsandteens http://www.cancerresearchuk.org/support-us/donate/kids-and-teens or the TK Maxx website https://www.tkmaxx.com/uk/en/give-up-clothes-for-good for further information.