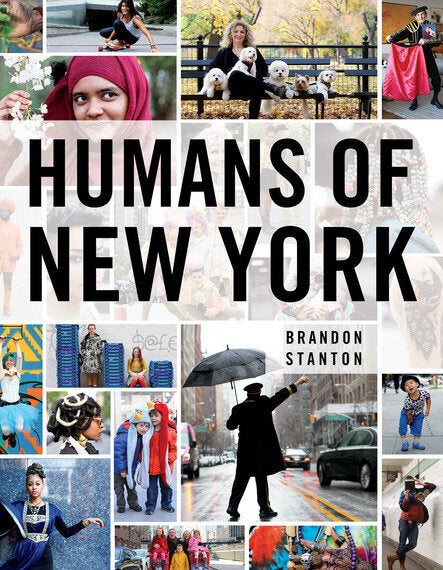 Images © Macmillan US / St Martin's Press
From a series of constantly updated photographs with anecdotes beneath them, posted across his Tumblr and Facebook pages, as well as his official website, HumansOfNewYork - photographer Brandon Stanton is now as familiar to the visual landscape of the place they call "The Big Apple", as the big yellow taxi cabs which prowl its streets, with which Stanton has something in common - a need to meet with the city's culturally diverse mix of people every day.
Amassing over one million fans to his website, Stanton has become the man who shoots a multitude of faces in places, from downtown streets to bridges and parks - all random strangers discovered within a fleeting moment, captured forever by his lens, and every individual picture speaks for itself.
A former bond trader in Chicago, Stanton decided to travel and focus on his hobby - photography - and now 4 years later, that hobby has turned into a full blown project which he described to The Guardian newspaper last year. "I saw all these people; this diversity, this density, and New York was perfectly suited to the type of street photography I'd fallen into."
Some of his archive of pictures have now been compiled into a book, including new portraits, entitled "Humans of New York," which has already been a best-seller on the New York Times hardcover nonfiction list - in fact, such was its popularity after release, that during one of the book's signings at Barnes & Noble, they ran out of copies.
Stanton of course never runs out of subjects to document, as he criss crosses neighbourhoods on foot, visually creating both a nostalgic and modern ode to the city, colourfully chronicling the daily life of its ordinary inhabitants in extraordinary moments. The book is a celebration of the human spirit, with the endearing anecdotes bringing extra depth to each story, and leaving us to imagine the rest. In many ways it's also quite moving, as Stanton respectfully masters the art of visually translating emotions, expressions and experiences, from just a brief meeting.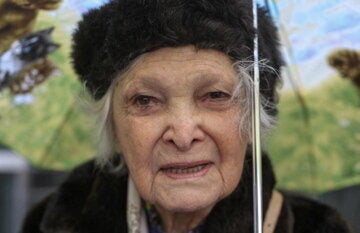 "When my husband was dying, I said: 'Moe, how am I supposed to live without you?' He told me: 'Take the love you have for me and spread it around."
From eclectic style tribes, the homeless and animal lovers, to young couples and the reflective or meditative, Stanton's posed but inviting observations depict his passion for people, all of whom share an optimism and hope for life, regardless of their social situation, leaving you inspired page after page by the human condition, and also by the city that never sleeps - as Billy Joel's 1976 piano ballad "New York State of Mind" reflected, "It was so easy living day by day, out of touch with the rhythm and blues. But now I need a little give and take, The New York Times, The Daily News."
Or to put it another way, to lose touch with the city is to lose touch with yourself.
This book is the result of Stanton's ambition to single-handedly create a photographic census of one of the world's most iconic urban jungles, and the result is a beautifully shot glimpse into the lives of everyone he encountered on his way. In short, it shows us what it means to be human.