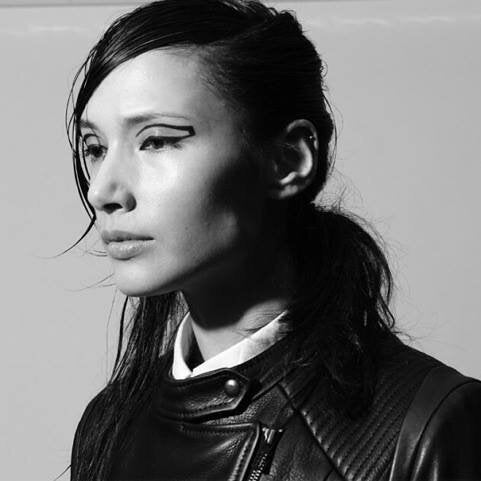 "I started Francis Leon because I wanted to create the ultimate wardrobe staple - the perfect leather jacket," says label founder Jo Turner. "Now I'm using the leather jacket and the material in general as the focus and foundation of a luxury lifestyle brand."
Fusing tough, punchy femininity with a playful and nonchalant attitude, Francis Leon is fast becoming one of those brands you really should have in your wardrobe by now. Think modern urbanite meets casual cool and you've discovered the core of the brand's signature aesthetic - a unique mix of sophisticated tailoring and structured mechanically panelled leather jackets which mash-up high quality leathers and fabrics - all of which boast detailing and design twists that reinterpret classic looks stylised with a masculine edge. Throw in some futuristic sci-fi and superhero comic book influences and you have the ultimate go-to girl power label.
"The leather jacket is the ultimate wardrobe piece," Turner states. "It's simultaneously a staple and a statement item. I think the way that every leather jacket becomes unique to the wearer, reflecting an individual's style is the reason it is such a classic. It carries so much history - connecting the wearer to so many different movements, styles and rebellions. It's a bit subversive but at the same time I think it's just an essential piece."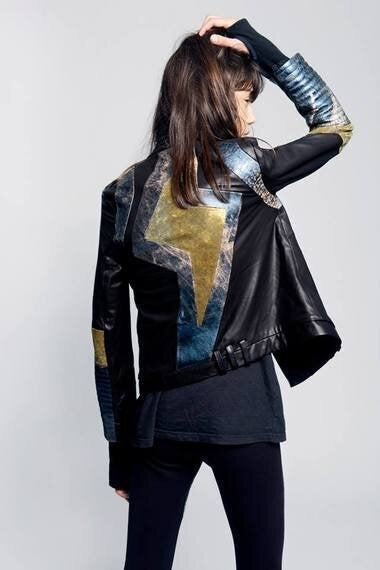 Founded in 2010, the Australian label helmed by Turner now has its HQ in London and is stocked worldwide - not bad considering it hails from a place where the climate is more bikini than biker (jacket).
"For Francis Leon, the move to London was pretty natural," Turner explains. "There was a closer affinity between our collection offerings and its influences with the European market. When Francis Leon was based in Australia the collection offering was slightly different - more dresses and tops that suited the climate, even though my goal as a designer was more leather and leather jacket orientated."
Turner began her fashion career after selling her graduate collection to small boutiques in her local town. "I've always been drawn to the creative arts scene," she explains. "Even though my interests are quite broad and all encompassing, the pull towards the fashion industry was particularly strong as it challenges you to be both creative and business savvy."
Those two elements came into play when Turner opted to work under a pseudonym for the label. "Designing under Francis Leon allows me to take the brand in whichever direction I choose," she says. "I can create and mould a character to evolve with each collection. The name itself blends tradition with modernity - Francis was my grandfather's name and for me there has always been something very classic about it. On the side Leon is much more modern with a European vibe that fits well with my collections."
The label's rising profile has attracted celebrity fans including Rita Ora, Ellie Goulding, Josephine de la Baume, Dannii Minogue and Demi Levato among others.
Modern female style icons are at the heart of Turner's inspiration, particularly those uber chic Parisians. "France seems to just churn them out!" she proclaims. "People that I feel really embody the characteristics I associate with the Francis Leon woman like Lou Doillon, Charlotte Gainsbourg, Elisa Sednaoui and Caroline de Maigret - they all epitomise this nonchalance and classical cool that is slightly dishevelled but always elegant and considered."
When I ask Turner to choose her ultimate muse and urban heroine, she states, "A cross between Lou Doillon and Chloe Sevigny - their aesthetic is subtly rebellious but sharp."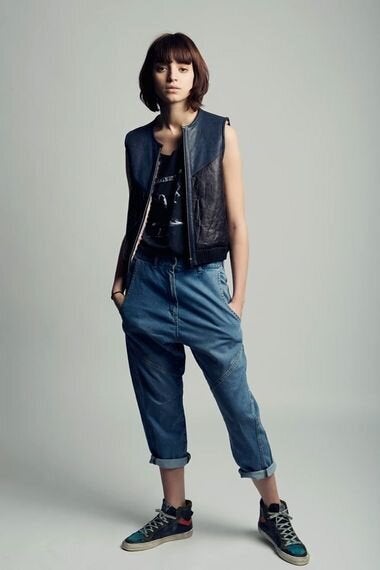 Other physical influences behind the label's creative vision include the Italian Futurists, historical art movements and for Autumn Winter 2014, the harsh and stark Arctic environment.
"Specifically the contrast between the glacial landscape and the dark surrounding ocean," Turner highlights. "There is a lot of ice blue wool, black leathers and navy neoprene all spliced together."
Two new denim styles are also introduced for the season - the Caboose and the Castaway - mixing different washes with worn leather panels. "It's important to me that Francis Leon doesn't become a denim brand per say," Turner explains. "Rather that it offers denim as a capsule collection which compliments my desire to become a lifestyle brand."
For Spring Summer 2015 the label will also launch a range of custom jackets in collaboration with fashion's movers, shakers and insiders. "It is very much in its early stages, explains Turner. "I'm hoping to work with them, taking on their ideas and offer different materials, colour ways, styles, details, so the end result is very much a leather jacket that is unique to them but still reflects the Francis Leon values of quality and technical innovation."
There will also be a capsule footwear range and further experimentation with knitwear as part of the brand's creative partnership with Barbour International.
Turner is keen to expand and evolve, but remains focused on her core narrative. "Ideas are easy, inspirations come about just in my everyday life," she says. "The hard part is developing and refining these ideas so that the garment fits, feels and wears perfectly. It's ultimately about making the wearer feel as though they've owned it forever but offering something new that they never knew they wanted or needed. It's a bit of a balance, making sure each collection adds another dimension to the brand and reflects an evolution in my ideas but ensures you haven't stripped back too much."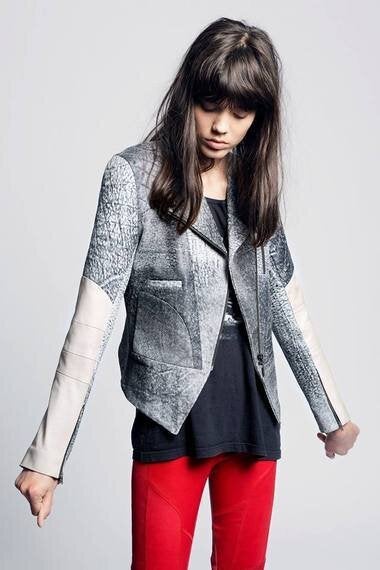 All Images © Papermachetiger
Turner's success lies in striking a balance between lo-fi yet high-end street wear with an affordable price tag which offers "a way of life" through clothes. Her intelligent and futuristic vision could all have played out so differently though had she pursued an earlier childhood career ambition - to become an Astronaut. "I contemplated it for a while yes, but I was told my interests were a little broad! [laughs].
Francis Leon stockists in the UK include Harvey Nichols, Harrods, Liberty, Matches and My Wardrobe online. For more information, head to www.francisleonstudios.com