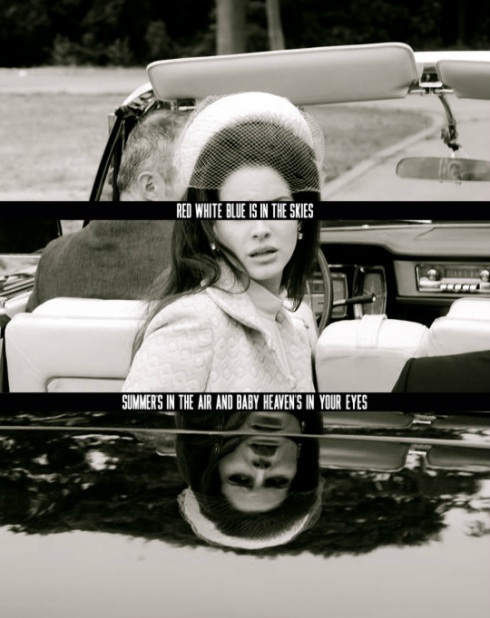 So we've seen the teaser and now comes the full vid for Lana Del Rey's National Anthem, which is a cinematic-like visual journey featuring Lana and rapper A$AP Rocky channelling American icons Jackie O and John F Kennedy (with an homage to Marilyn Monroe's 'Happy Birthday Mr President' thrown in).
It's a 60s fashion feast for the eyes with a full-on Instagram-filter edge which includes flashback-like video clips of Lana and A$AP acting out the romance between the once happy couple, alongside dreamy clips of Lana laying on a bear-skin rug where we get to see her 'Trust No One' and 'Paradise' tattoos.
The dreamy journey ends though with a re-enactment of Kennedy's 1963 assassination and a haunting monologue where Lana repeats 'I loved him' over and over while the music plays out. Finally, in her signature whispery voice she says 'and I still love him, and will love him.'
It's spine-tingly, sing-along'y and full of the usual Lana-lushness.
If you're also wondering why A$AP Rocky was chosen to be the indie chanteuse's latest love and not heavily-tattooed male mod Bradley Soileau (who appeared in the vids for Blue Jeans and Born To Die), it follows the pair's latest collaboration on a song called Ridin which will feature on the rapper's debut album, Long Live A$AP.