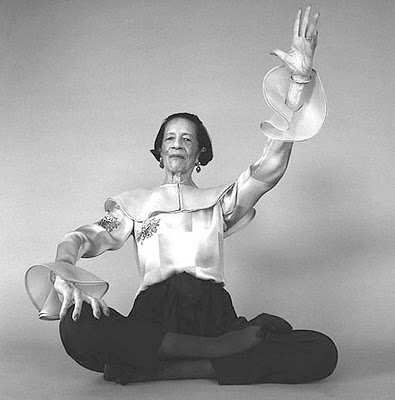 "You gotta have style. It helps you get up in the morning. It's a way of life. Without it you're nobody. And I'm not talking about a lot of clothes" Diana Vreeland (1903 -1989)
Following on from the recent photo tome, The Eye Has To Travel (which I wrote about HERE), Diana Vreeland's career is further explored in a documentary due out later this year (of the same title), which celebrates the former Vogue Editor-in-Chief's role as a fashion revolutionary who came to be known as the "High Priestess of Fashion".
Famed for painting her office at Vogue red (her fav colour), she once remarked, "All my life I've pursued the perfect red. I can never get painters to mix it for me. It's exactly as if I'd said, 'I want Rococo with a spot of Gothic in it and a bit of Buddhist temple".
She enjoyed a peanut butter and marmalade sandwich with a shot of scotch for lunch every day and also once featured Barbra Streisand as a model in Vogue to showcase the singer's "Nefertiti nose", saying, "If you have a long nose, hold it up and make it your trademark", emphasising the edgy and uninhabited spirit she brought to fashion - something probably only matched across the pages of Vogue Italia today.
As she says in the official documentary trailer below (courtesy of Fandango), "I wasn't a fashion editor, I was the one and only fashion editor."
Diana Vreeland: The Eye Has To Travel is due out in the UK on September 21.
Image © Diana Vreeland Estate