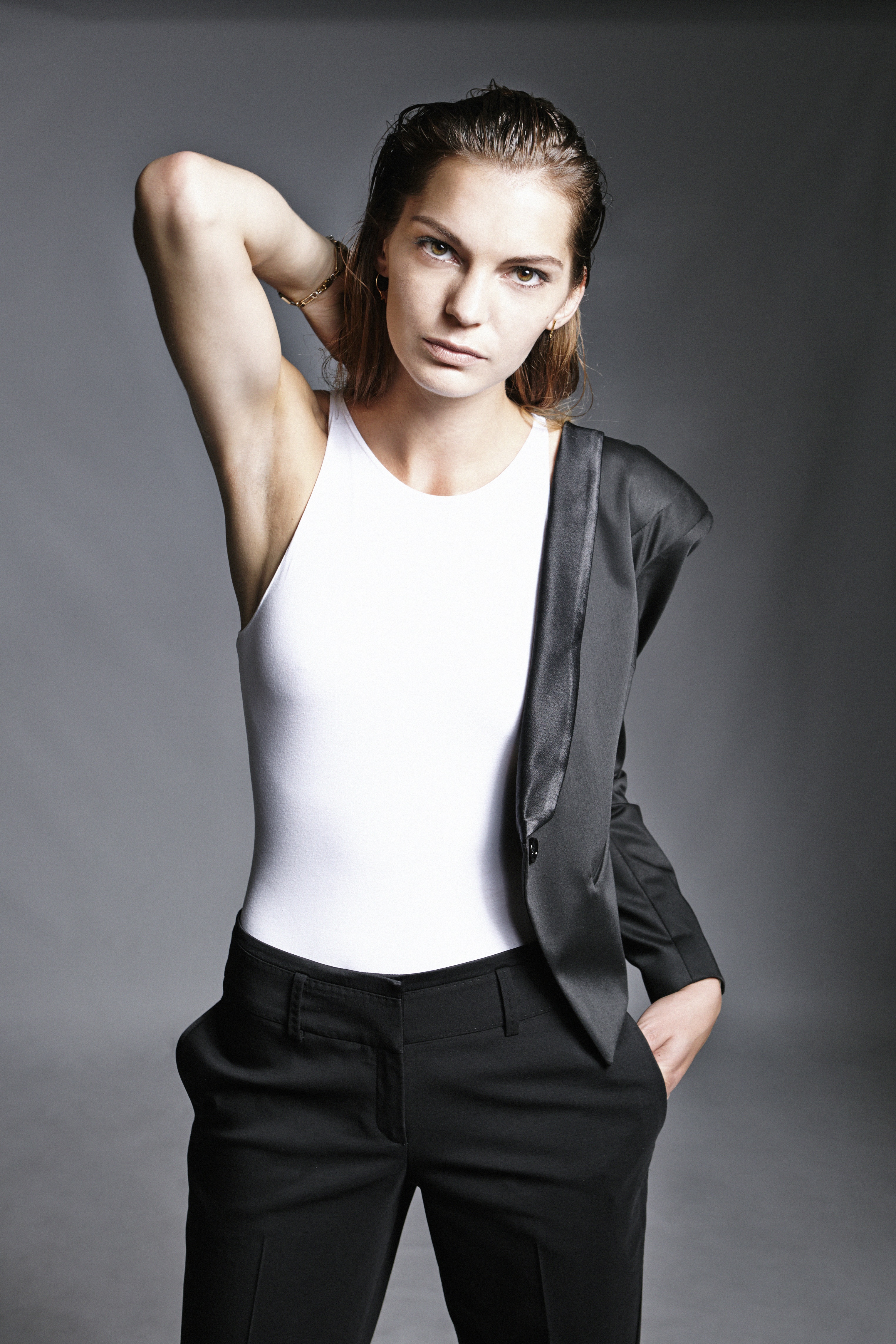 Rosie Lowe Image © Hana Knizova
From AlunaGeorge, Sights and Disclosure to synth-pop duo Pale, London is producing some of the hottest and most exciting new music talent right now, and joining the party is Devon-born Londoner Rosie Lowe, who is set to release her debut EP.
Produced in collaboration with Kwes and The Invisible's Dave Okumu, the EP marks Rosie's second musical showcase since her cameo on this Summer's immersive synth and deep house meets grime track, 'No Doubt' by Lil Silva.
Her debut EP 'Right Thing' is a fusion of jazz and pop sensibilities which pay homage to moments archived from the past year in her life, a musical snapshot of influences.
Inspired by an eclectic mix of artists from Bjork to Ella Fitzgerald, Rosie was raised on a rich musical diet which saw her learn to play the violin and piano by the age of five and become a multi-instrumentalist at 13 years-old.
Her unique vocal style which includes loops, harmonies, pitch shifting and distortion, along with the addition of an all-girl band for live shows, results in a strong feminine experimental electronica, with sultry R&B tones, which remind me of Sade, Erykah Badu, Laura Mvula, Grace Jones and emerging artist FKA Twigs, all rolled into one.
Each of the four songs on her EP are like a tasty chocolate box of slow jams with soft centred guitar rhythms and minimal light beats which work perfectly under her deep soul vocals blended into an atmospheric production.
From the piano-led title track 'Right Thing' to 'Games' and '10K Balloons', this is an EP of twists and turns which will keep you hooked from beginning to end, particularly the melancholic 'Me & Your Ghost' which lyrically pours over the vulnerability of being abandoned by someone you love.
Talking about the EP collaboration, producer Dave Okumu said, "I immediately recognised a true creative spirit, fully immersed in a beautiful and compelling process. It wasn't until we met that the value of collaboration really started to become clear to me but as our friendship grew, so did our vision of collaboration."
Okumu had also expressed an interest in working with inventive British producer and singer Kwes, for some time; "I had this instinctive feeling that Kwes would be a wonderful person to bring into the equation. We'd never worked together in this capacity before and it felt like this could be a really interesting context in which to explore a new creative relationship".
He was right. The EP is a stylish production which fuses a rich texture and sound that will no doubt propel Rosie into the musical stratosphere.
Listen to the track 'Me & Your Ghost' below and the EP 'Right Thing' is released as a digital Download and 12" Vinyl on 2 December via 37 Adventures. For more info, head to Rosie's official Facebook page.