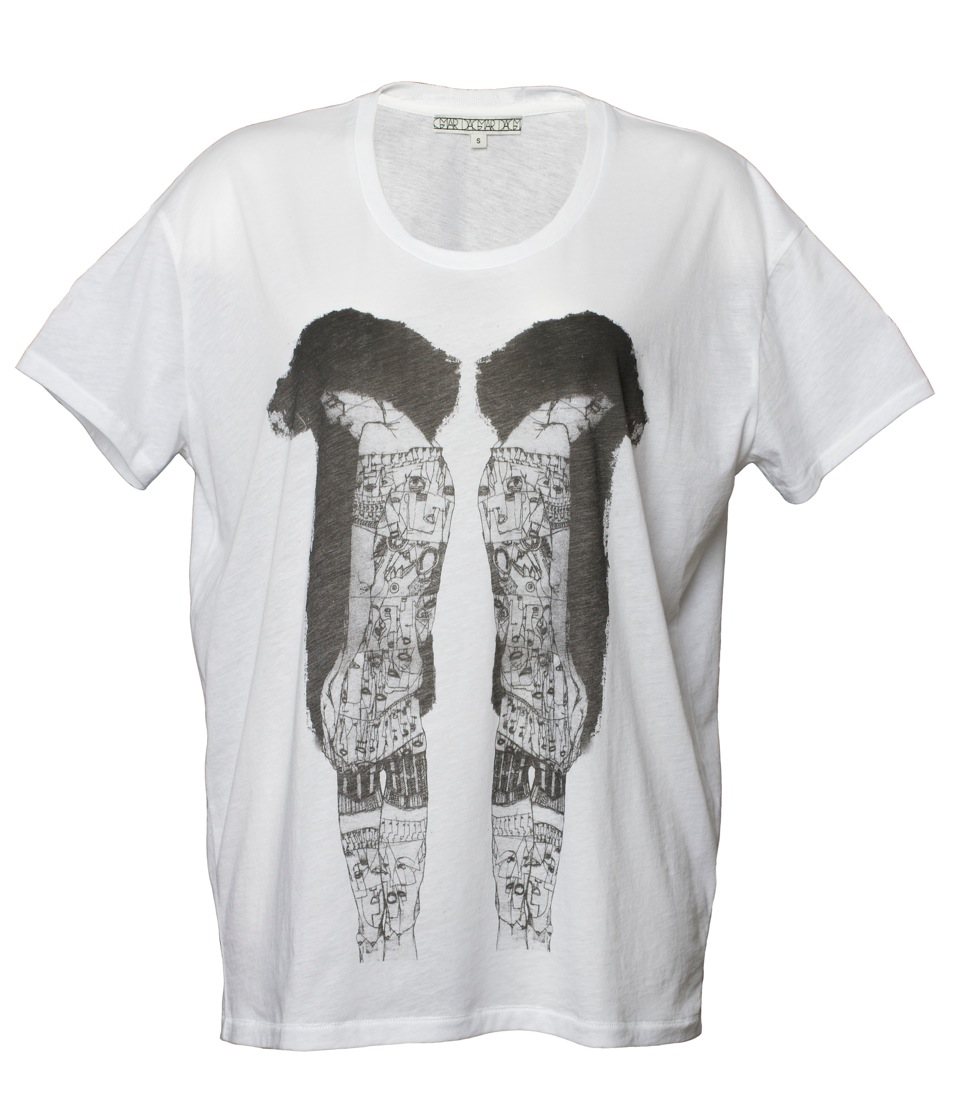 Dagmar's AW12 collection (which I had the pleasure of seeing up close and personal this year at Stockholm Fashion Week) was part inspired by Lisbeth Salander (Stieg Larsson's fictional character and present-day literary icon in Girl with the Dragon Tattoo) and part inspired by Sigrid Hjertén - the latter being a renowned early 20th century Swedish modernist painter.
Hjertén's influence can be seen throughout the hues and colour-blocking in the label's eclectic collection which brought her emblematic painting methods to life; while Salander's gritty urban aesthetic was seen across leather detailing, zippers and tattoo patterns - both muses celebrating the "modern Swedish woman".
One of my favourite pieces in the avant-garde mix was a T-shirt designed by Moley Talhaoui (image above), a Stockholm-based illustrator and artist who interpreted the collection in his own unique way, via a decadent yet simple print of a woman in a backwards-like reflection, fusing his signature style. The artist's work is a dark and edgy mix of pencil drawings which explore abstract characters, humans and animals as one figure and geometric patterns - all of which provide a window into the subconscious life of their creator.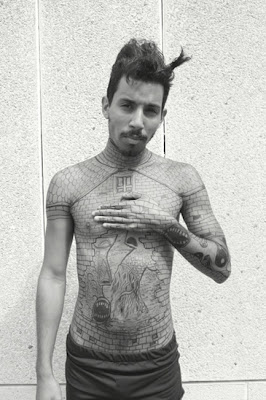 Dagmar have previously collaborated with the celebrated artist and the "Moley" tee will be available in store soon (along with the full AW12 collection), and will also make a re-appearance in November/December as part of the Cruise SS13 collection.
Part of the proceeds from sales of the tee will be donated to "Oum el Banine" (Mother and Child), a non-profitable charity which focuses on supporting women in distress, in particular mothers in Morocco (although raised in Sweden, Talhaoui's roots date back to Northern Morocco).
To see more of his eye-catching work, head HERE.