Valentine's Day... commercial cliché or the perfect excuse for that stunning red corset you've been lusting after, and then an early night? Whatever you think of Valentine's Day, with its printed cards and over-priced flowers, it is the one day of the year we are all focused on love. How will you express your love this Valentine's Day - with his favourite chocolates, or her favourite flowers, a home-cooked meal or a night in a hotel?
Here are my seven sexy and romantic Valentines Day ideas to get your one and only in the mood for love.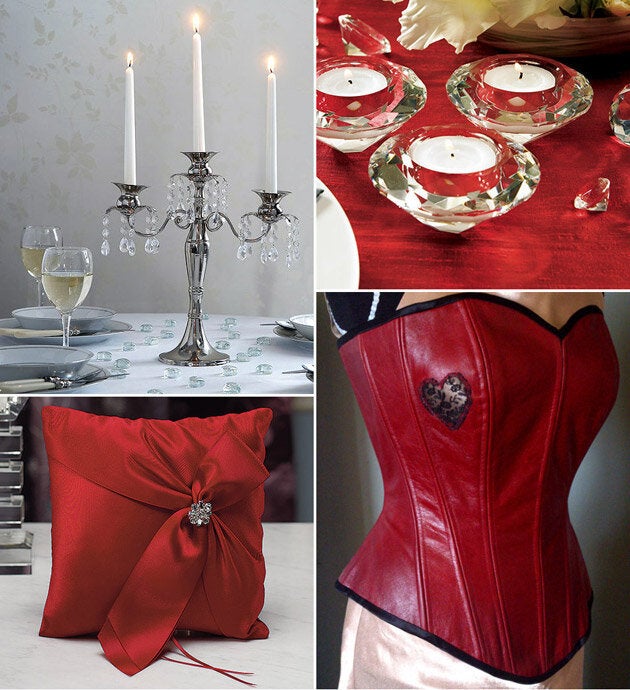 1. Corsetry, darling, corsetry
Valentine's day is not the night to be wearing your washed-out onesie.
• Ladies, a corset will do untold wonders for your figure giving you the confidence you've always dreamed of. It is the one essential lingerie item you have to have to be a fully fledged sex goddess....
• Men, we know - your nearest and dearest in a corset is quite simply, what you've always dreamed of...
This one-of-a-kind red leather corset by the gloriously named Trouble and Strumpet says everything you ever need to say... Just add "I love you."
Not that kind of love bush, something for the garden to symbolically show your growing love can be very romantic. A plant is much like a relationship, if lovingly tended, it will continue to grow and blossom. The love bush is the gift that keeps on giving!
3. Aphrodisiac recipes for love
They say the way to a man's heart is through his stomach, and, while this may be anatomically correct, eating together is also a wonderful way to spend the evening. If you're not going out for a meal, find a recipe and create a home-cooked offering of aphrodisiac foods , to boost the sex drive, such as oysters and other sea food, chilli, strawberries and chocolate for a very special night in!
If your sex life has gone a little quiet lately it could be time to spice things up. There's nothing quite like a romantic surprise to make you feel extra special.
• Ladies, if he's expecting just another home-cooked meal or a box of chocolates as usual this Valentine's, surprise him with a room at a local hotel. Go one step further by telling him to meet you in the bar there at a certain time and to dress up accordingly.
• Men, you know you want her to! If she's read Fifty Shades of Grey why not suggest you role play the characters in a local hotel for the night. Just leave out the handcuffs if she's not sure...
5. Poetry, the words of love
You don't have to be a gifted writer to give words of poetry and meaning. If you don't feel able to create your own expressive piece of poetry or verse then quote someone else in your card, like the famous Dr. Seuss who said: 'You know you're in love when you can't fall asleep because reality is finally better than your dreams.' It will show the depth of your feelings better than a box of chocolates ever will.
Comfort and softness is essential if you want to do any kissing on the couch or loving in the bedroom. It's an alternative type of Valentine's pressie but maybe you're an alternative type of person, or you're looking for an excuse to spend money on replacing all your cushions... This is that excuse - use it.
We all want to feel special, to know that we are beautiful in our own sweet way, to feel reassured, from time to time, that we are still as alluring and enchanting to our partner as we were. Knowing what they would really appreciate is what will make your Valentine's offering perfect. Whether that's a fun and relaxing candle-lit bath together, a sensual massage, some dressing up (oh if he wants to try your knickers on, why not?) or some new acrobatics in the bedroom! It doesn't cost any pennies at all and it shows you care. After all, isn't that what Valentine's Day is all about?