It's Russian Easter and we are hopping about the kitchens with onion skins, beetroots and other century old staining materials. Kids are watching on with suspicion and interest. Their half-british heritage and hours of private art tutoring is making them question the methods, but curiosity takes over and they join in with stickers, paints, brushes, iPhone timers - the so called, ironically, more orthodox means of production.
We are boiling, dying, colouring and decorating eggs - one of the most sacred and beautiful traditions of Russian history. And what better inspiration to look at, than the Easter creations of the Imperial Russia of the turn of the century in the designs of the House of Fabergé.
The first Fabergé egg, created in 1885 for the Empress Maria Fedorovna, as a present from Tsar Alexander III, was known as the Hen Egg. Crafted from gold with opaque white enameled 'shell', it was designed to hide a number of surprises - a matte yellow gold yolk, which in turn opened to reveal a multi-coloured gold hen.
Ever since, Fabergé Eggs have come to symbolise not only tradition, but heritage, wealth, luxury and a special meaning.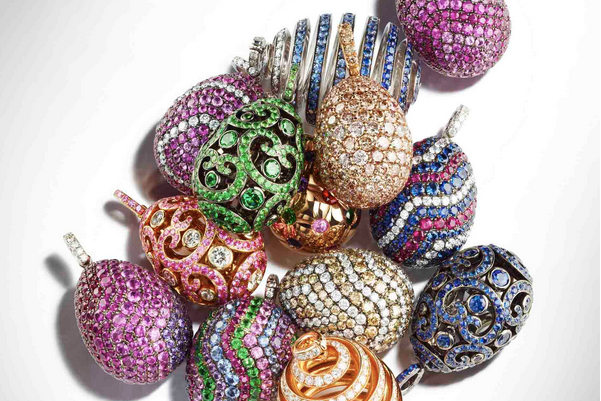 To celebrate this Easter and to continue the tradition of invention, art and design, Fabergé has partnered with VistaJet, the world's luxury aviation company, on a special project to bring a bit of Fabergé into the skies. Together they have commissioned Turner Prize nominated artist Ian Davenport to create an exclusive design for the tail of one of VistaJet's flagship aircraft.
The design reflects on the guilloché enamel pattern that Fabergé applied to the Imperial Easter Eggs. Katharina Flohr, Fabergé's Creative and Managing Director commented: "Fabergé designed the most extraordinary bejewelled creations for the Tsars, the nobility and the international globetrotters of his time. He was the first artist jeweller known and Fabergé masterpieces have become part of history as collectible works of art. This project with VistaJet offers discerning customers and collectors of fine objects an introduction to the world of Fabergé today in an understated luxurious environment."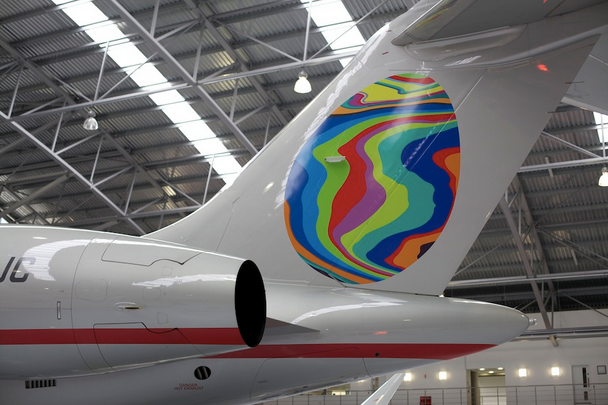 Those on board of the special aircraft can also view and purchase the special collection of egg pendants - beautiful creations fusing modern look and traditional design.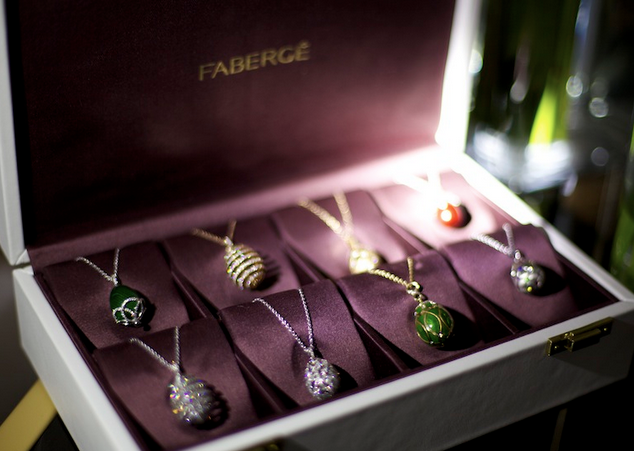 A great inspiration for Easter, i say. Kids agree, much better than onions and beetroots.