I used to hate washing my face. It's true, taking off my make-up at night, especially after three large glasses of Pinot Grigio, always seemed like such a chore. However, waking up in the morning and stumbling to the bathroom to brush my fuzzy tongue, only to see a panda-eyed wine monster staring back at me was even worse, so I decided to change my habits and finding a good cleanser made all the difference.
First of all, in defense of investing in your cleanser, I have to say it strikes me as a little cray-cray that women will fork out £40 on a super-fancy foundation and then use any old rubbish to take it off. I happen to think the other way around is a better deal (I have been using Bourjois Healthy Mix Foundation of late and I ruddy love it. It gives great coverage, is easy to apply and costs just over a tenner).
What also strikes me as a little nuts is how many women complain about dry skin but still wash their face twice a day. Personally, I like (and need) the refreshment of water on my face in the morning, so I have no problem with using a face wash then, but I wouldn't go spending the earth. A dermatologist friend of a friend swears by Neutrogena, but personally I prefer something more grown-up and a bit sexier (if face wash can be sexy) like the No7 Beautiful Skin Foaming Cleanser, it's £9 and lathers really beautifully.
At the moment I am using Mama Mio Clean Slate Aloe-rich Cleanser. Mama Mio was developed for pregnant ladies, so mum, if you are reading this - chill the boots, I am NOT up the duff, they make cleansers for not pregnant ladies too. This one is free of bad stuff (soap and sulphates) but really food at getting rid of eye make-up and never leaves my face feeling tight after washing. It smells a bit herbal-y for me, but I can get over that.
In the evening, using a facewash is just too drying - so go with a cream cleanser if you like to stay traditional, or you could go nuts with new textures - like oils, gels and balms. Don't look at me like I'm on drugs when I suggest using an oil to take off your make-up. The best I have ever used, hands down is Pure Lochside Organic Orange Cleansing Oil. Pure Lochside is a small Scottish spa brand, and they deserve every award they have for this little gem. Unfortunately it's a tad out of my price range, the 100ml size is £35, but if you want a treat then I could recommend nothing more luxurious or effective.
Decléor Aroma Cleanse Hydra- Radiance Mousse is one of my all time favourites. It is still pricey at £26, but comes with two muslin cloths (better for the environment than using cotton pads) and if you ask me, it is worth every penny. You only need a little; it feels incredibly silky and takes off every single scrap of make-up, even if you've gone for the Alice Cooper look.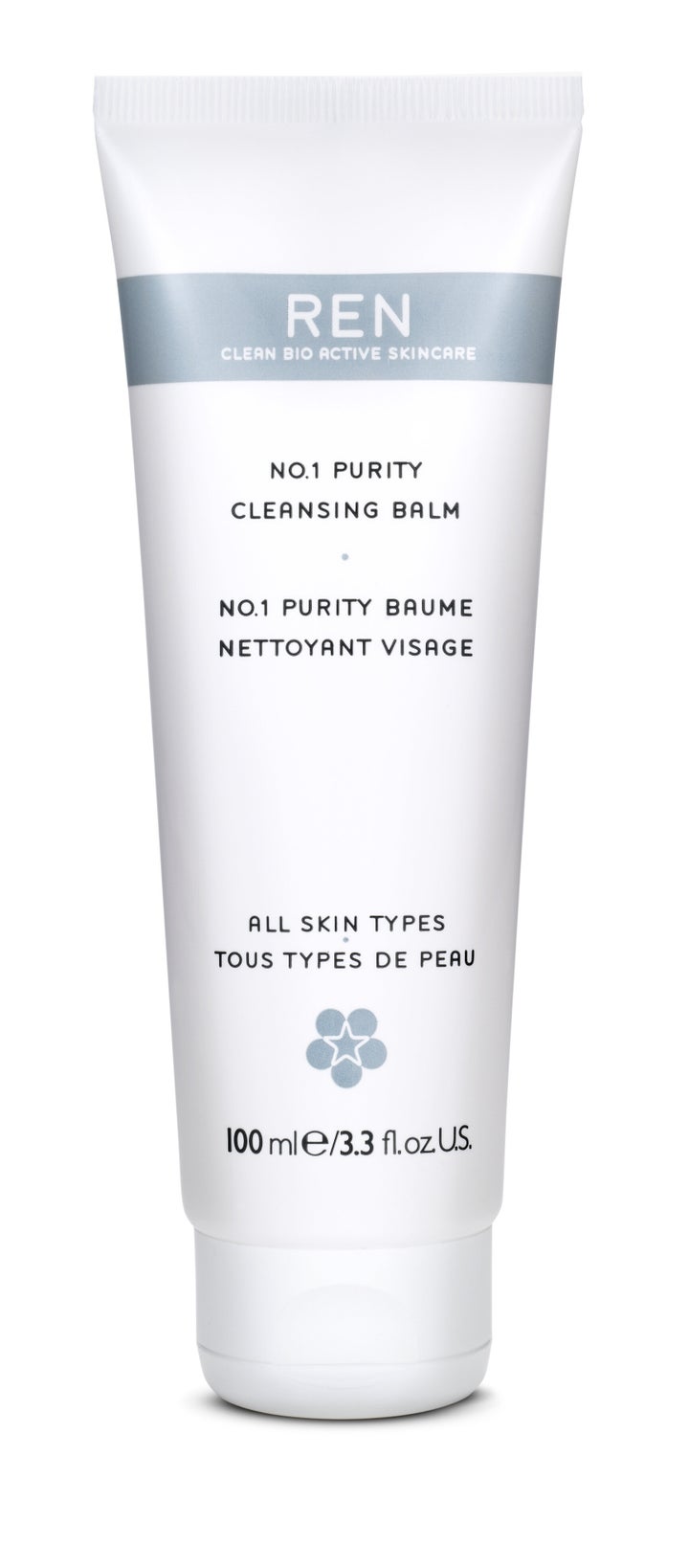 These days I am having a love affair with REN's No. 1 Purity Cleansing Balm. Seriously, I almost look forward to using it every evening (which is a hint about the sorry state of my personal life). It feels and smells like heaven. I give myself a lovely little face massage with a teeny bit of the balm, then run my hands under the tap, add a little water to my face to loosen the balm and then wipe it off with a cloth. It's divine.
You may notice that we have almost come to the end of a conversation about cleansers without mentioning the most talked about of all - Liz Earle Cleanse and Polish. It's a perfectly fine product, but I honestly don't think it's better than any other scrub I have used and certainly not worth going bananas over. So there.
Oh, and on the odd occasion when I am still too lazy to wash my face (i.e. yesterday) there is only one wipe I will even consider using - the brilliant, cheap as chips, take-it-all-off-in-one-go Kleenex Eye Makeup Removal Wipes. You'll never use another wipe again once you've tried them.