We're waltzing off to Vienna this week for the 60th annual Eurovision Song Contest.
Austria is hosting thanks to last year's winner, the bearded Conchita Wurst, who crashed through barriers (garnering public votes from all of Europe: east and west) and cemented a victory in the contemporary culture wars in her celebration of otherness (the song wasn't bad, either).
This year there are no bearded ladies, though minority rights are still at the fore with both Finland and Poland are fielding entrants with physical challenges (though neither are likely to progress from the semi-finals, held earlier in the week). The rest are an able-bodied, heteronormative bunch, so we'll have to look to the songs themselves (shock horror!) to form our opinions.
Duets
Lots of duets this year. Norway is my personal favourite and is also tipped by the bookies for a strong finish. It's an unusually dark ballad sung and written by Kjetil Morland and co-performed by the Florence Welsh-alike Debrah Scarlett. It sounds like a mea culpa for a mass murder: not quite the standard Eurovision La-La-La Diggy-loo Diggy-ley type lyric - but the voices, the melody, harmony and performance make this the standout duet for this year. It will do well.
Estonia's Elina Born & Stig Rästa sing the folk-inspired "Goodbye to Yesterday". It's a great song, with a good melody, lyrics and blend of voices.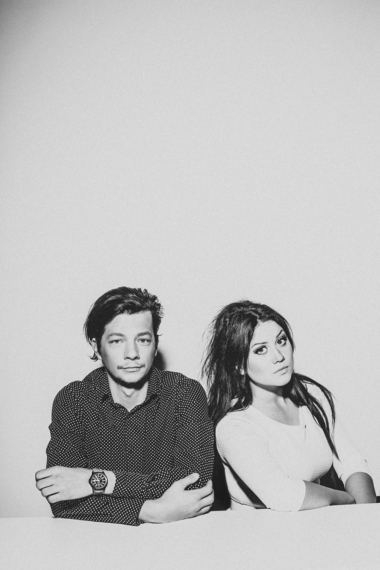 Lithuania's Monika Linkytė & Vaidas Baumila and Belarus' Uzari and Maimuna are also worth a watch and listen.
The girls
This year, Spain's Edurne warbles the power ballad Amanecer (Dawn). It's sung and staged well - but the song doesn't really go anywhere, which will harm its chances. Cute backing singer though.
Slovenia's Maraaya sings the superior and funky "Here for You". With headphones on during the performance and a sultry, jazzy voice, this is both memorable and of good quality. It should assure Slovenia of its best ever placing.
Germany's Ann Sophie sings a superior ballad entitled "Black Smoke". With a strong look and lovely analogy (the recently extinguished flame of love meaning "We're only left with smoke. Black smoke."), this deserves to do well. Interesting factoids: Ann Sophie was born in Richmond, Surrey - and didn't actually win the German national song selection contest (she came second and the actual winner renounced his right to go to Eurovision on live television).
Albania, Greece, Serbia and Iceland serve up MOR ballads that will assure them of a mid-table ranking.
A potential winner is the beautiful Polina Gagarina with her anthemic "A Million Voices". Russia in recent years has hand-picked entries that are soft, peaceful, anthemic and rousing. This year is no exception and were it not for the antipathy that Russia still receives from the majority of Europe, this would be a clear favourite. Based on the song and performance alone, this should easily make the top three. Global politics may prevent a win, though.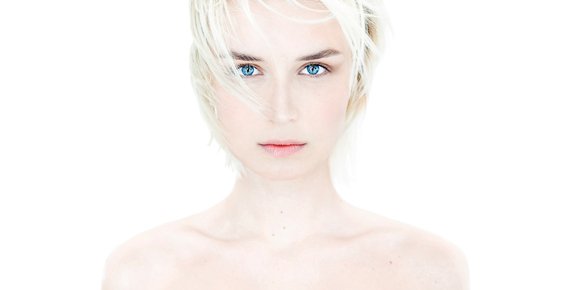 The boys
Israel, if they make it through the semi-finals, have an upbeat Eastern number: part-ballad, part-Justin Timberlake-lite and part tub-thumping ethnopop. "And before you leave, let me show you Tel Aviv", chirps 16-year old Nadav Guedj. In a year of dreary ballads, this will stand out, not in least due to a lively and energetic dance routine.
Sweden rarely fails in producing a quality contemporary pop entry. This time round, Måns Zelmerlöw sings the powerful uptempo dance number, "Heroes". With a good visual gimmick involving a cartoon stick-man, a powerful voice and catchy chorus ("We are the heroes of our time...but we're dancing with the demons in our mind"), this should do very well.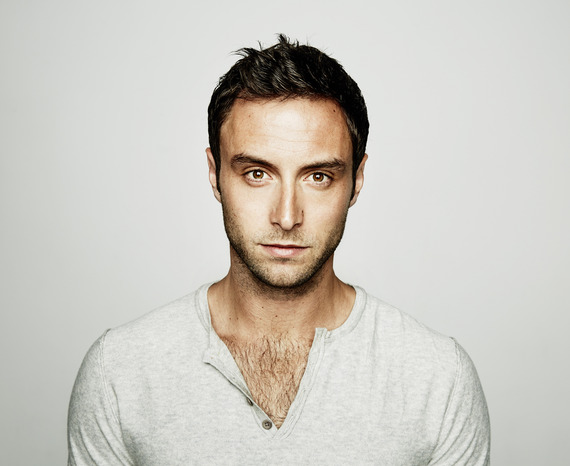 British readers will remember the tubs of Neopolitan ice cream found at all good children's parties in the 1980s. Three bold Italian flavours, satisfying though a little sickly sweet and in today's light, a little plastic-y and dated. So it goes for the Italian entry this year, "Grande Amore" ("Great Love"). The three-piece "popera" act Il Volo won the Sanremo festival this year with their impassioned ballad. Given the international popularity of Il Divo, this may be a winner. Whether the European viewing public's tastes have moved on from Neopolitan ice cream to something more refined and modern, only time will tell. Personally, I'd prefer cataracts than for a poperact to win Eurovision, but there you go.
Azerbaijan will do well (they always do) with a slightly depressing (though well-sung) number "Hour of the Wolf", performed by Eurovision veteran Elnur Hüseynov.
Australia is represented by Guy Sebastian (yes, Australia - this year's theme is "Building Bridges" and the European Broadcasting Union has built a pretty long bridge to our Antipodean allies across the oceans). If they win, they'd have to co-host with a European broadcaster so no need to up sticks and head to Sydney next year. Having said that, it's not beyond the realms of possibility; alarmingly, this is one of the best songs in the contest - a modern, catchy contemporary pop number, sung well and with uplifting lyrics.
What about us?
Australia's is certainly better than the UK entry, which is all Bugsy Malone meets Bird's Eye Potato Waffles. Both lead singers and backing artists make a decent stab - but if we come towards the bottom of the table, as I predict it will, there's no way anyone can blame political voting; the BBC should be preparing to hang its head in shame. You only need to listen to the entries from Australia or Sweden and compare them to the UK entry to understand why. There's plenty of room in popular culture for artists like Adele and acts like Scooch. Why you would choose and back the latter variety to represent you in an international song competition though is beyond me.
Tips for the top?
Russia, Norway, Italy, Sweden and Estonia are my tips for the top. Germany, Israel, Slovenia, Azerbaijan and Australia round off my personal top 10.
Whatever your preference - anthemic Russians, operatic Italians or telegenic teens from Tel Aviv - you'll find something to whet your aural and visual tastes at Eurovision. Crack open a bottle this Saturday night (you'll need one!) and enjoy the festivities!
The Eurovision Song Contest is on this Saturday, 23rd May 2015 at 8pm BST on BBC1 in the UK and on national broadcasters around Europe. More details at eurovision.tv
Photo credits: EBU, Per Kristiansen, Stina Kase