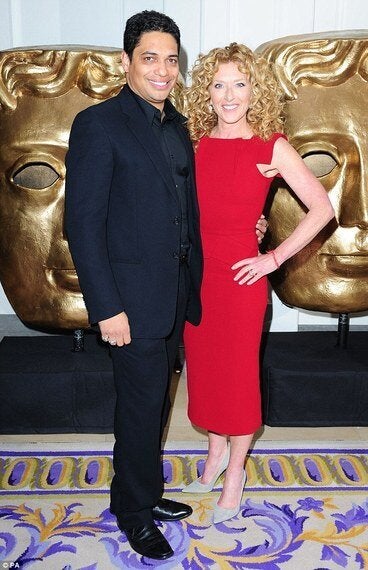 It's been an incredibly fun year being involved with Dragons Den, I've made some wonderful new friends, my fellow Dragons, and had the opportunity to invest in some really remarkable and talented young entrepreneurs. I'm thrilled at how well my first three investments are doing and looking forward to finding a few more gems in this series.
Week one of filming the new series hadn't even finished when we received the amazing news that Dragons Den had been nominated for a BAFTA. I'm not new to the world of television but Dragons Den is really my first major TV role so it's slightly surreal to think we may win. I'd love to have my very own BAFTA, not only because of the prestige that goes with it but because it would fit perfectly with my perfect neutrals design scheme. Just the accessory my new house needs!
The Dragons attended a pre-BAFTA party last week where we had a wonderful time. It was nice to be together where we could let our hair down with each other, normally when we're all together we're on set filming and they are long gruelling days so it was fun to be together and be all play no work, instead of all work no play.
We're back in the Den filming this week and I can't tell you how excited I am! I can't wait to see who comes out of the lift and with what. I love being around the entrepreneurs and whilst we may not always like their ideas I do admire each and every one of them. It takes real guts and courage to face the Dragons especially knowing there are cameras on them and the whole world will see if they fail or succeed. Anyone who believes in themselves and their ideas enough to come on and pitch to us have the fundamental qualities in an entrepreneur that I encourage. It's just a shame that some of them haven't got the whole package - you need a good, workable business idea too, having the money or the right personality just isn't enough. Research is also key. Sometimes I'm shocked by some of the people who come on who haven't done vital research on the marketplace, the product, the competition, it's imperative to do your homework.
So far we've had some really interesting pitches and I've already made an investment, of course I can't tell you what, you'll just have to tune in to the show when it's back on air this summer...are you in? I know I am.