There is something about winter that just reminds me of black tie events. Dressing up in your most beautiful gown and risking it out in the freezing air to go to a grand event at the most amazing venue. Why do they all seem to happen in the winter? Probably because we are feeling festive and charitable! Whatever it is, the invites come flooding in and I need to find evening dresses to wear and lots of them!
Men have it a little easier, generally a black dinner suit, crisp white shirt, waist-coat and bow tie. Most guys pretty much look the same, some with fractionally more fitted suits than others. You can tell the off the peg and Savile Row guys!
Us women have the worry that someone else might just turn up with the same evening bag or shoes or god forbid THE SAME DRESS!! We have to hunt high and low for something gorgeous and different to last years' dress.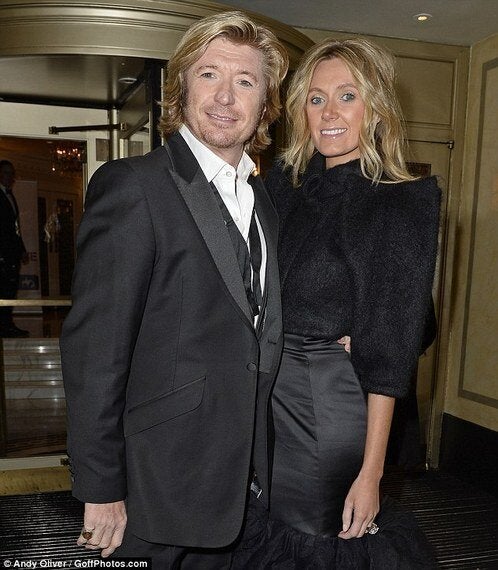 This year was my first time at Fashion for the Brave and WOW what a night! Hilary Alexander OBE organized a spectacular fashion show which closed with Abbey Clancy in an absolutely stunning Julien Macdonald creation. Only the brave could wear that! Abbey looked absolutely amazing!
We had music from the Military Wives and heard from some of the Household Cavalry. I opted for a dress that I designed and customized myself! I took a plain black column dress that I had in my wardrobe for years and designed something quite special. I added a sea of soft black tulle from the knee down to create a fishtail effect. I also inserted some tulle into the top of the dress to just tie it all in. I was so pleased with my creation and I had so many lovely comments about it on the evening.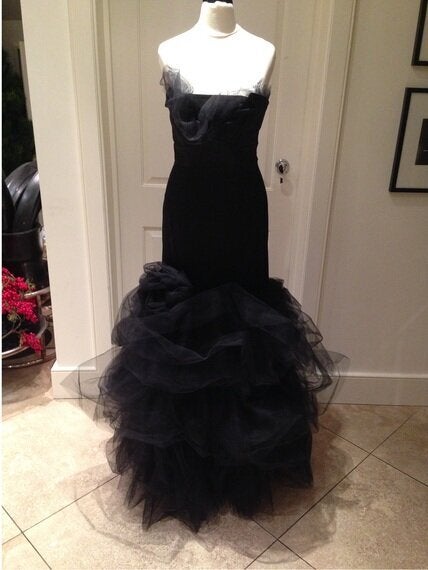 My favourite black tie event that I am lucky enough to be invited to year on year, is the Battersea Ball. It's so special! We even get to have our photograph taken with a pooch! They are so well behaved I just want to smuggle one home under my dress!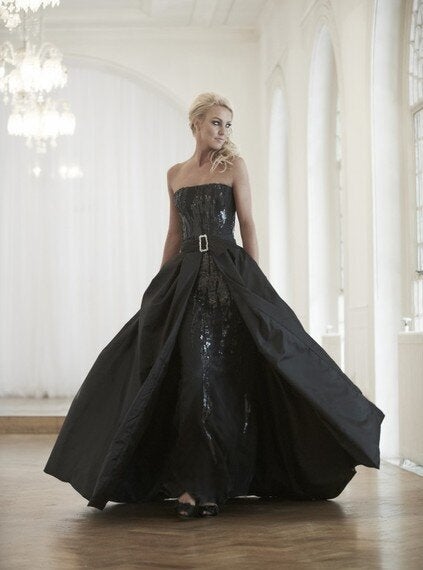 This year I wore Stephanie Allin. Stephanie is a top designer known for her fabulous bridal wear with a growing collection of evening wear. I was wearing a beautiful sequined column dress with a separate taffeta skirt that belts around the waist, what a showstopper! I felt like a princess! The best thing about this dress is that it has pockets!! A true favourite of my evening wear wardrobe!