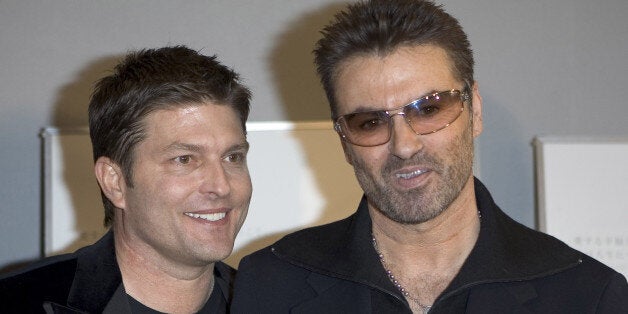 My beautiful former partner George Michael's generous spirit and boundless compassion are what first drew me to him over 30 years ago.
Though our romantic relationship had ended, I am privileged to be able to say he remained one of my closest and dearest friends until the day he passed away. I can now only hope to make him proud through continuing the incredible work of the Goss-Michael Foundation that we devoted so much time to together.
We both battled our own demons throughout the years, but George's honesty always took me aback. After his arrest in 1998, he called me up and told me everything. I could only admire him for that. His biggest fear was that I wouldn't forgive him. To me he was always just George.
He definitely struggled with his fame, but he realised he could use it as a force for good. He decided that even though being in the public eye might not make him happy, he had the privilege of being able to help others, and that's exactly what he did- in spades.
When we set up the Foundation in 2007, we knew we wanted to make a difference, and fight for causes we really believed in. George always described himself as a "lucky bastard", and he saw this as his way to give back. He easily gave away more than £10million and that's only the stuff I know about and it was almost always anonymously.
George was not a perfect man, but a warm and generous one - I owe it to his memory to keep that burning bright. This is why I have gone public on this fundraising mission - and want him to live on, not only through his music but also through the work of the Foundation - in the US, the UK and around the world.
We've supported so many different causes, including hunger relief and HIV prevention, but I think now is a better time than ever to turn the focus onto mental health and addiction.
When you have first hand experience living with an addict, and when you have struggled with addiction personally, it only seems right to share your story in the hope of helping others. I can now do this in George's memory. I take solace in knowing that speaking openly might serve as a source of strength for others, and I am confident that George would feel the same way.
George and I communicated regularly in the months before he died - he'd ask me about my recovery, and about the Foundation. I don't like to speculate about what would have happened if we had stayed together. Perhaps we'd have helped one another. Or maybe we'd just have made things worse.
Addiction isn't straightforward. Neither is mental health. Recovery isn't a formulaic process. It is highly personal. I would like to help people access the support they need, and lead them towards taking the right steps on their road to a new life.
One of the first hurdles to overcome lies in changing the perception that addiction is something people choose. It's a disease like any other, and should be treated as such. Stigma drives people to be secretive, and if you don't feel you can trust anyone, you won't seek help. We need to break down the walls surrounding addiction and mental illness once and for all.
George is now back with his beloved mother. He will obviously be remembered for his unbelievable talent for years to come, but I want to make sure his legacy extends beyond his music, because he had so much more to offer.
Related