When you think of the great composers it's generally the likes of Bach, Beethoven and Schubert that spring to mind rather than Berlin, Marks or Styne. But that doesn't mean that the second cohort aren't great, it's just that they've had the unfortunate luck of being associated with a genre of music that is derided in certain quarters. The genre in question is Christmas music, a put upon categorisation that while incredibly popular appears to have more knockers that a mile long row of Georgian buildings. Christmas music will never be cool, despite the fact that it has inspired plenty of cool music - don't tell me Louis Armstrong's Zat You Santa Claus? isn't the bees knees? Scoring a Christmas hit can often lead to a gold trimmed pension for the composer and/or artist who records it. The reason is quite simple really, given that like taxes and death the yuletide season is an inevitability. So with the carrot of royalties and dollar signs comes the inevitability of a truckload of dross each new December as a myriad of charlatans try to jump the Christmas gravy train. Step back a little though and you'll appreciate the gifts the great Christmas composers have bestowed upon us.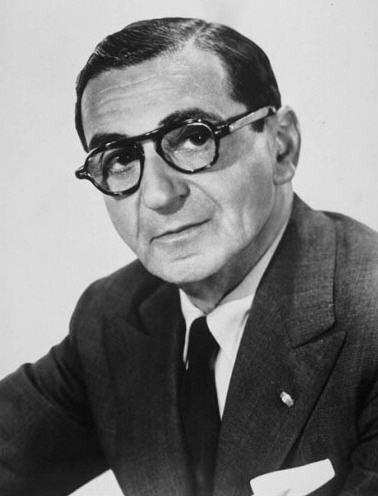 Image Credit: Wikimedia CommonsIt is hard to look beyond Irving Berlin (born in Russia in 1888 before moving to the US at 5 years old) in any discussion about the great Christmas composers. The writer of the best-selling song of all time, 'White Christmas', always had an affinity for the season and though he wrote in excess of 1200 songs in a career that spanned 6 decades it is his festive behemoth that is most fondly remembered. Berlin's first draft of 'White Christmas' focused on the activities of the rich L.A. set who were content to spend the holidays drinking cocktails while carousing around the pool. Not surprisingly it failed to strike a chord. He would return to the song years later and a new redraft saw the swimming pools and Martinis replaced by glistening treetops and sleigh bells. This was probably more in keeping with Berlin's home in New York which is the quintessential giver of Christmas scenery. Irving's close friend Bing Crosby was instantly taken with the new composition, so much so that he recorded it for a radio session on Christmas Day 1941 as a gee up to the US troops away from home during World War II. The studio recording would follow soon afterwards with Crosby singing it for the 1942 movie 'Holiday Inn'. That soundtrack also featured another Berlin classic that he had written the previous year called 'Happy Holiday'. Although originally penned for the New Year celebrations it has sense morphed into a piece that is more closely associated with Christmas and has gained a plural identity along the way.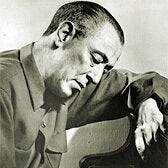 Image Credit: The Songwriters Hall of FameAlthough overshadowed by Irving Berlin there has never been a more prolific writer of popular Christmas songs than Johnny Marks. Despite his Jewish upbringing Marks showed an indefatigable Christmas spirit for seasonal ditties that saw him not only create Rudolph The Red-Nosed Reindeer but also A Holly Jolly Christmas (which Burl Ives made his own) and Rockin' Around the Christmas Tree (made famous by little Brenda Lee). And that was just the start of the New Yorker's love affair with the season as his involvement with the classic 1964 TV stop-motion animation Rudolph The Red-Nosed Reindeer gave the world a complete soundtrack of brand new Christmas material. Other songs of note to arrive via his pen were An Old Fashioned Christmas and I Heard The Bells On Christmas Day which Johnny Cash sang on his 1963 album The Christmas Spirit. The latter had emerged in the 19th century as a poem by Henry Wadsworth Longfellow but Marks, as was his way, put a memorable tune to the lyrics. So far so cutesy but Marks showed that he was capable of something a bit grittier and Chuck Berry's rock and roll take on Run Rudolph Run proved to be the perfect vehicle. With Marks seen as a mere composer of children's Christmas music Berry's label did not acknowledge the songwriter on the single's artwork so as to not upset Berry's rather hardcore audience.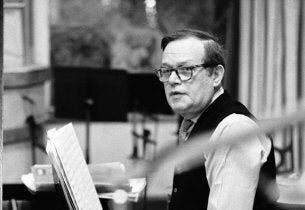 Image Credit: Henry GrossmanStyne is perhaps the least known of the composers mentioned here but with his trusted lyricist Sammy Cahn (whom he had met thanks to an introduction from Frank Sinatra) proved to be an especially adept writer of holiday classics. Like Irving Berlin Styne had moved to the US at an early age and came up with what was his most famous song Let It Snow! (also known as Let It Snow! Let It Snow! Let It Snow!) while baking under the midday sun in California. He and Cahn had initially talked of embracing the heat by going to the beach but Styne devised an alternate plan which involved writing a cool winter song. Thankfully they followed his lead and Let It Snow! was born under the blazing rays of 1945. It didn't take long before Styne's composition was recorded by bandleader Vaughn Monroe and it promptly rose to the top of the charts. A myriad of other renditions ensued soon afterwards but it was to be Dean Martin's swaggering 1963 cut for his A Winter Romance LP that remains the definitive version. Styne's other well-known Christmas song was made famous by Frank Sinatra who needed a b-side for his single White Christmas in 1954. With Styne and Cahn tasked with the job the pair came up with The Christmas Waltz which would be memorably re-recorded for Sinatra's 1957 LP A Jolly Christmas From Frank Sinatra. With Gordon Jenkins on orchestral arrangements and the Ralph Brewster Singers subtly adding the background atmospherics The Christmas Waltz is about as true a reflection of that old time Christmas feeling that you are likely to find. Styne's involvement with the season would continue with his work for TV productions with his songs illuminating both 1962's Mister Magoo's Christmas Carol and 1965's The Dangerous Christmas of Little Red Riding Hood.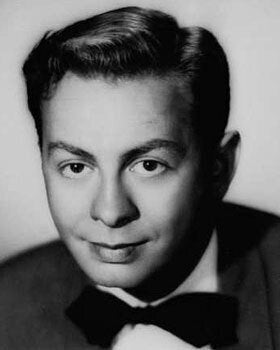 Image Credit: Associated PressIn Nat King Cole's The Christmas Song songwriter Mel Tormé and lyricist Robert (Bob) Wells came up with perhaps the second most famous Christmas song of all time. That they were able to dream it up in less than 40 minutes just shows you what a potent double act they were. Much like Styne and Cahn would repeat a year later the duo had hatched a plan to stave off the oppressive summer heat of 1944 by writing a song about a much colder time of the year. Stay cool by thinking cool was their methodology. The fact that Cole's first recording of the song in 1946 became a hit is an illustration of the redemption power of The Christmas Song as well as Cole's rich baritone given that at the time recordings by black artists were by and large ignored by white record buying public in the US. Incidentally Tormé was just 19 when The Christmas Song became a hit. Tormé was also an accomplished artist (and actor for that matter) in his own right so he could give full vent to his compositions before, during and after they were recorded by more recognised artists. He even recorded a full Christmas album in 1992 called Christmas Songs which included a couple of other compositions of his called The Christmas Feeling and Christmas Was Made For Children.
Kevin Hugger is chief writer for YulePlay, a website dedicated to Christmas music.