If you often feel the need to get away, only to realise that you don't have the funds...you are not alone. Despite a recent survey finding Brits now more likely to holiday abroad, many of us are still feeling the effects of the economic slump and are staying put this year.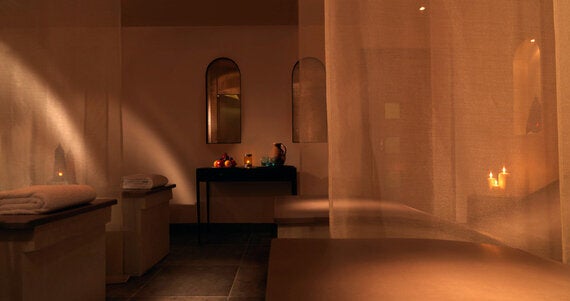 My own bank account sees significantly more withdrawals than deposits, yet despite my dwindling funds, what has not diminished is my need for a holiday. With this realisation, I have made it my mission to find ways of getting away without actually leaving the city. After all, just think of the benefits; transported to somewhere exotic without worrying about your carbon footprint or needing to brush up on your language skills - it's a win win. Living in London I am not short of a bit of culture; however, seeing as what I need is some rest and retreat I have put the focus firmly on spas.
After a bit of 'research' here are my top two London escape spas to date...
A visit to Morocco at Dolphin Square Spa, Pimlico
The moment you step through the door at Dolphin Square Spa, it is obvious that the entire place has been inspired by Morocco.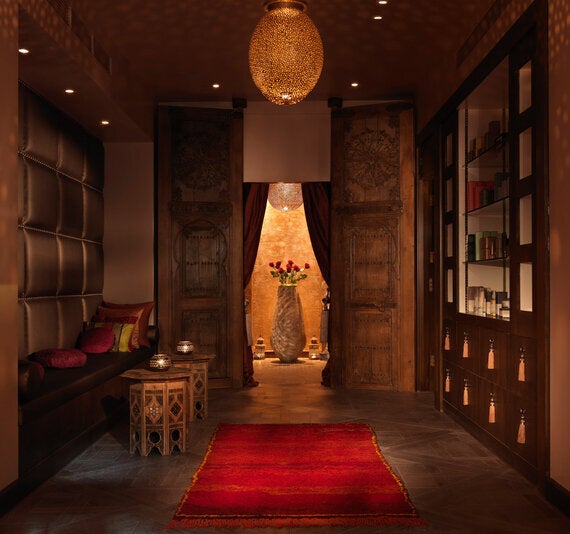 Like a hidden oasis, Dolphin Square is not unlike the spas I have escaped to after a day's shopping in Marrakesh's busy El Fna Square. Serene and romantic - there is muted lighting and Moroccan design throughout - this spa is the only one in London where guests can have a complete immersion in the age old cleansing and purifying rituals of a true Moroccan Hammam, Rhassoul and salt infused steam room.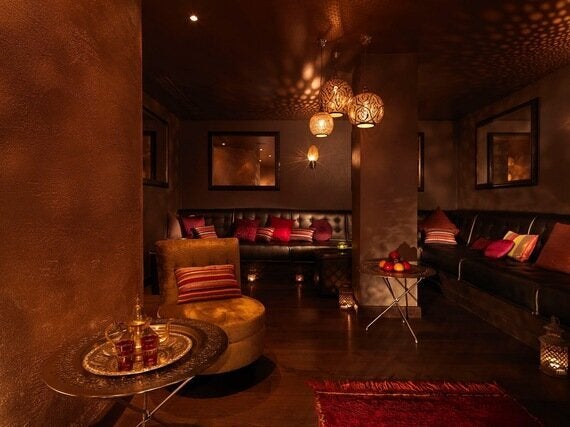 There are five rooms for treatments as well as an amazing relaxation lounge where you can have delicious (and beautifully served) Moroccan style tea and snacks. For those who want the complete Moroccan experience, I can recommend the Luxury Hammam Ritual which is a full body treatment involving a mint leaf foot ritual, purifying Rhassoul clay application and Shea butter to replace moisture. This is probably the closest you will get to a Moroccan Hammam, without actually visiting Morocco. I left feeling completely revived.
*Luxury Hammam Ritual £79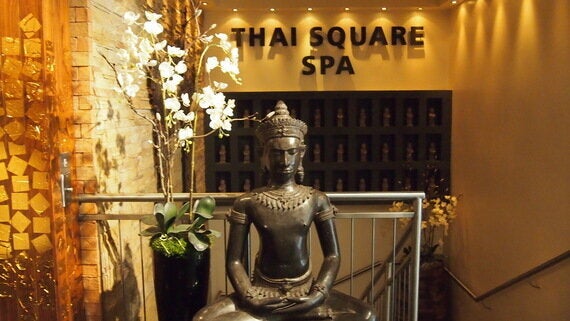 A taste of Thailand at Thai Square Spa, Covent Garden
Two words spring to mind when I think of Thai Sqaure Spa; luxury and decadence. I am yet to visit Thailand, however in many ways Thai Square Spa gave me a taste of a Thailand that I am keen to experience.
For those who need an escape, the spa's traditionally decorated rooms and range of treatments (which include ancient remedies and rituals) will take you far away from the cobbled streets of Covent Garden and the throngs of tourists. I opted for the Traditional Thai Massage which was a great choice - who would have thought that I could enjoy a massage fully clothed in overalls!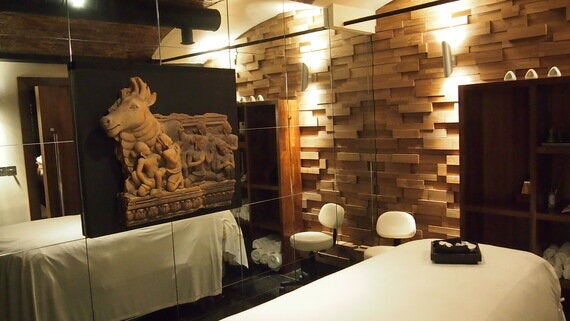 The Traditional Thai massage is a deep tissue massage using pressure points and stretching techniques. It releases tension, increases vitality and flexibility - if nothing else; you will leave feeling extremely limber.
I have been to lots of spas, but Thai Square Spa is probably the most visually impressive. With a Mosaic Steam Rasul Suite and a stunning indoor and outdoor relaxation area, this is a real escape for those who want wellbeing of the mind, body and soul - especially if Thailand is on your 'places to visit' bucket list.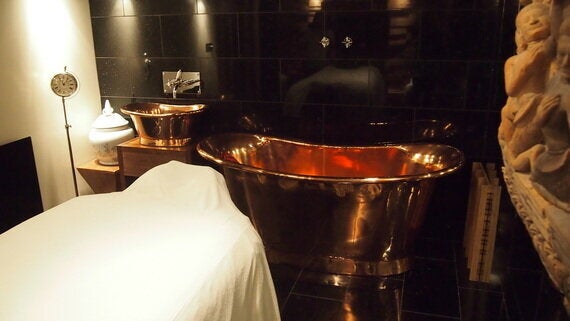 * Traditional Thai Massage £72
Top photos provided by Dolphin Square Spa
Other photos by Kiesha Meikle
Related