For years, disabled people had to rely on somebody else doing things for them.
But now with the help of assistive technology, disabled people can do things that would have never been possible before - from switching on a light to having a voice to express themselves.
I'm an assistive technologist at the disability charity Scope and I work with students and teachers to make learning more accessible.
We work with a range of exciting technologies. EyeGaze technology allows people to control the movement of a mouse on a computer screen with just their eyes. A 'Head mouse' does the same thing but instead uses a silver reflective dot on the centre of your head - which is picked up by a webcam to control a cursor. We've now got technology you can control with your knee, foot even the inside of your mouth and it's my job to help people use it.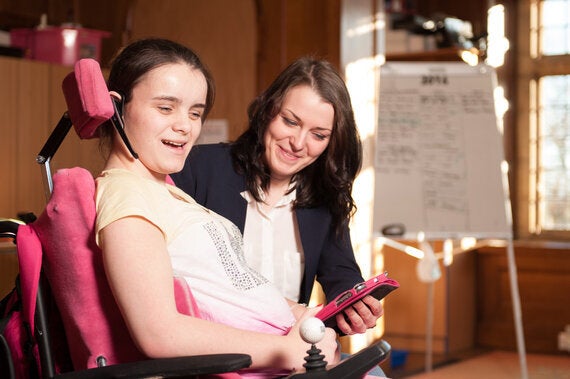 Alisha, one of my students, has cerebral palsy and says assistive technology has opened up the world to her.
"I use it to help with my work because my physical ability doesn't allow me to type fast enough. Dragon Dictation helps me speed up my writing, so nobody else has to type for me. Before, somebody would sit next to me with a laptop and type for me, but now I can do it myself. I don't want to rely on someone else to do it. I couldn't do the things I want to do without it."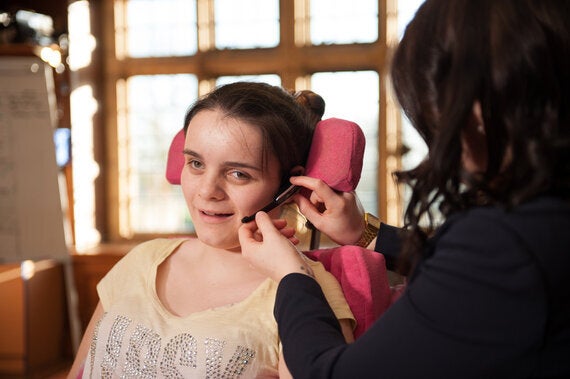 And she wants more assistive technology in her life. She says:
"I'd love to have environmental controls in my home - so I can say 'open door' or 'turn lights on'. I'd love to be able to turn my telly on - I know it sounds ridiculous but it's really important."
Scope is launching a campaign to highlight the positive effect technology can have on disabled student's lives.
On Thursday 17th March, Alisha and I will be hijacking Scope's Twitter feed to share how assistive technology can be used to help other young disabled teenagers achieve their dreams.
In the early days, many disabled people were reluctant to go into social situations using big clunky tech, because they were worried about how they'd be perceived. But today, you wouldn't bat an eyelid at someone using a phone or a tablet.
Now seeing a disabled person using tech is no different from a non-disabled person using it. It's just that while I am using it to check Facebook, a disabled person might be using it to say 'I'll have a cup of coffee.'
I wanted to share some of the thoughts of our students on how technology has transformed their lives.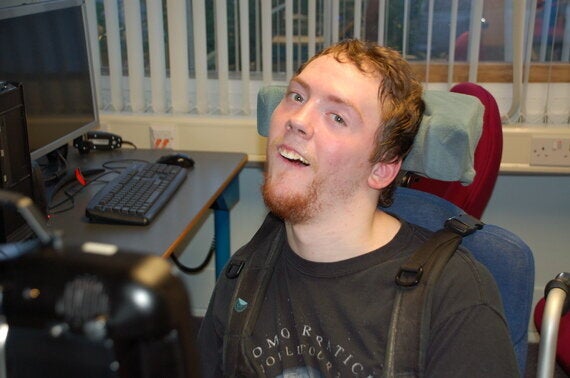 21 year old David says, "Technology is very important because it enables me to communicate and be more independent, which gives me freedom."
For verbal communication, David uses a Liberator communication device, which he controls with his eye movements. It has a Bluetooth adaptor, so it lets him use any PC or Mac by sending commands through the Liberator.
"It was just the best feeling when I learnt to use it - it took me a couple of weeks. Communicating with people was very difficult before."
He also has an ACTIV controller in the headrest of his chair in his bedroom, which means he can control his TV, Blu-Ray and music players.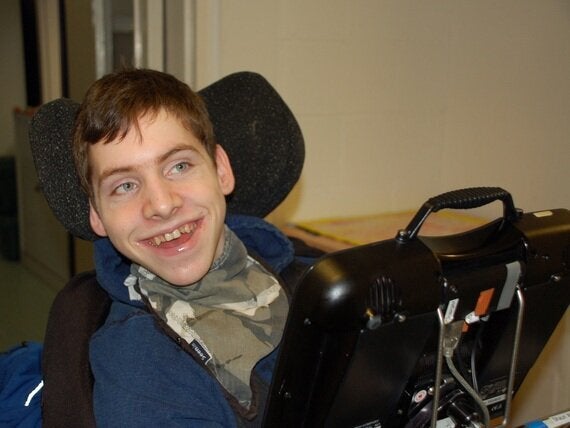 Shaun, also 21 years old, uses a Liberator communication aid with a head switch. The device scrolls through different rows and columns on a screen, and then he hits the buttons if he wants to create a message. He can also control things in his bedroom with it such as, open and close the door, curtains and windows, as well as his TV.
"I find it easy, but it took a couple of months to learn. It was life-changing - it means I can do more things. Before, I found communication with people was hard if they did not know me. It has changed my life for the better."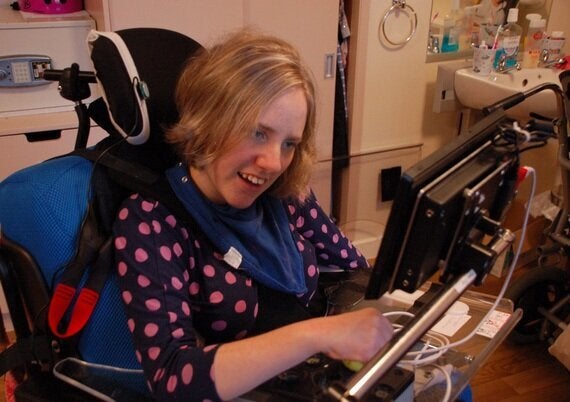 Dominique, 23 uses a joystick to move a mouse pointer and then clicks the switch with her head rather than the mouse button. She says "It's easy to learn, but it can take a long time to get used to - it took me about three weeks before I was nine out of ten!
It was weird because it was new, but it is very important. It lets me use a computer, and communicate in shops, on transport, in restaurants and pubs. I talk to my family on Facebook every day, and without my technology I wouldn't be able to use Facebook."
Footnote: There will be lots of activity for the campaign taking place on Scope's social media channels. Take a look at its Facebook and Twitter pages to see a live streaming of Kim and what her day involves. Retweet and share the content to let other people know about the great work that assistive technology does.
If you would like to help more disabled people like Alisha access life-changing technology, please visit http://www.scope.org.uk/donate
Popular in the Community