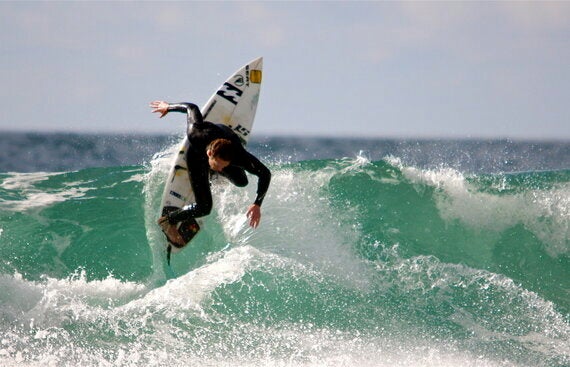 Happy October! The leaves are falling off the trees and the squirrels are getting fat. Yep, British summer is done and dusted for another year. If that bums you out then perhaps this will cheer you up a bit. It's not too late to venture to the beach! You can get in the sea this month and enjoy it! Peak surf season has just arrived in the UK and Ireland and you have a special invitation to some of the best breaks in Europe. Truth!
Alright, so the water might not be tropical but that's nothing a wetsuit can't fix. In fact, after months of sunshine, the sea is actually at its most temperate. The swell is starting to pulse, so there are plenty of waves on the horizon but we're not yet in throes of winter and the wild weather it brings. If you've never tried this sport, here are my top ten reasons why you should:
As adults we've totally lost touch with our inner children and forgotten how to play! Surfing will reconnect you with that fun person you used to be the second you set foot in the sea. When you catch your first wave, you'll be hooked and you'll find it impossible to stop smiling. It really is like being five years old all over again.
2 IT'S REALLY GOOD FOR YOU
From the saltwater and the minerals in the sea to the sunshine on your face, your body will love you for being a surfer. In fact, doctors say that just breathing sea air is good for your health but why stop there.
The surfing community is a super social one. You can paddle out alone and have great banter in the line-up. Honestly, I've yet to meet a surfer I don't like. It generally attracts people who are positive, outgoing and energetic.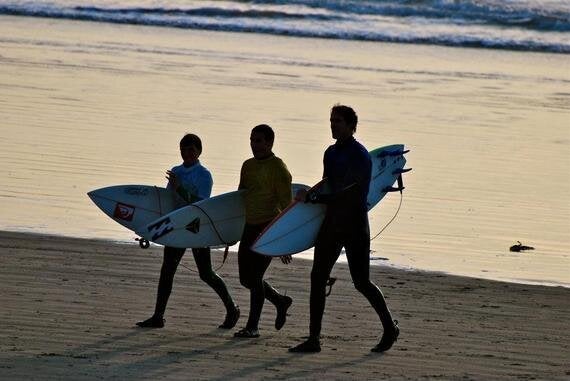 4 IT'S GREAT FOR YOUR MENTAL HEALTH
If you're having a down day or feeling low, getting in the water is a guaranteed way to turn things around. Surfing is a fantastic stress release. I remember one all consuming job; getting in the water literally saved my sanity. Let the sea wash over you and I promise you'll feel brand new and you'll sleep like a baby afterwards.
5 THE SEA CAN BE YOUR GYM
Bored of the treadmill and cable pulls? Yea, I know that feeling well. Surfing is a sport that will get you in the shape of your life while having fun at the same time. From padding and duck diving waves to nailing that perfect pop up, you'll get a full body work out like never before. If you need convincing just take a look at Kelly Slater and Rosie Hodge. Babes!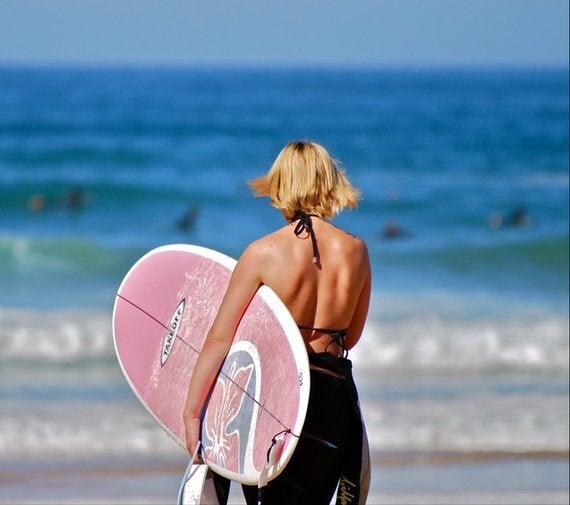 More and more people are learning about the healing powers of surfing. It has transformed lives and increasingly, it's being used as a tool to support children with autism and even rehabilitate injured servicemen and women. One of the most moving videos I've ever watched is of Pascale Honore, a paraplegic woman, who surfed while duct taped to her friends back.
The notion that surfers are brainless shaggy haired hippies is one that is firmly in the past and thank goodness for that! Surfers are generally athletic, passionate about the outdoors, intelligent and interesting. They are cool, in the coolest way.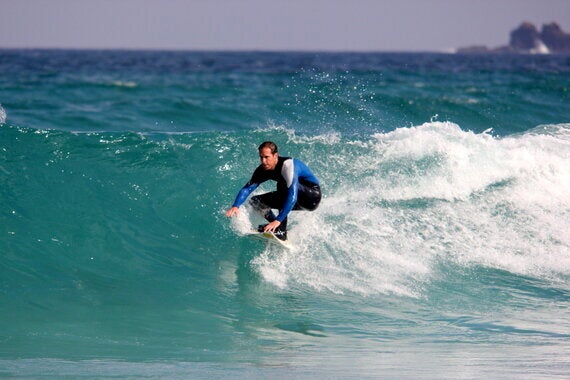 Ok, so you'll need a board and a wetsuit, plus a few lessons to start you off. After that though, surfing will cost you nothing. Just rock up to the beach and jump in!
9 IT WILL TAKE YOU PLACES
If you love to travel and go off the beaten track, surfing will broaden your horizons in ways you could never imagine. I've ventured to so many places that I'd never have visited if it hadn't been for my love of the sport. Adventure is a huge part of the allure, as you embark on road trips to find great waves and uncrowded breaks.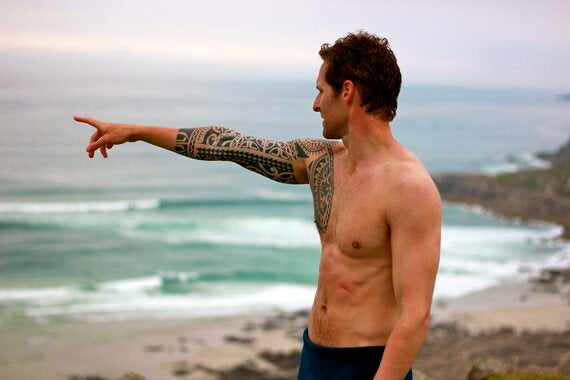 10 SURFING COULD BE YOUR ACTUAL JOB
While surfing has long enjoyed national sport status down under in Oz, in the UK and Ireland, it's still seen as niche. All that is about to change, if it's included in the 2020 Olympic Games in Tokyo (and this is looking increasingly likely). The creation of wavegardens and the growing popularity of the sport, mean in a couple of years we could see a proliferation in the number of home grown pro surfers. Surf for a living? Yes please!
Related