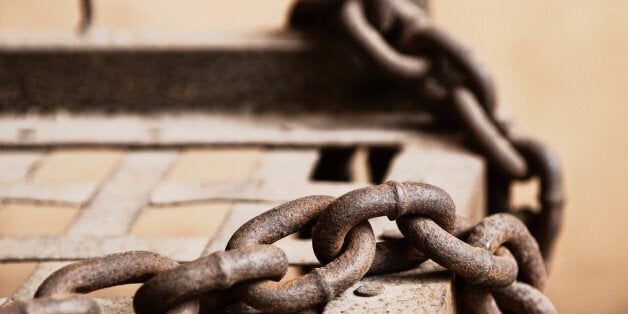 This year marks the 30th anniversary since the UN Convention Against Torture came into force. To date 161 countries have signed the Convention. Yet torture remains endemic. Amnesty International has recorded cases of torture in 150 countries.
In April, I participated in the Annual Meeting of the UN Voluntary Fund for Victims of Torture in Geneva. On the final day I was a panel member of the Expert Workshop on "Torture Victims in the Context of Migration: Identification, Redress and Rehabilitation", speaking alongside human rights campaigners from India, Jordan, Mexico and the UK.
It was a positive experience and I hope future meetings at the UN, and also in other settings, will see even more survivor participation. I believe that it is essential that the voices of torture survivors are heard in both the domestic and the international arena, alongside other experts, whether they be policy-makers, academic researchers, international lawyers or human rights campaigners.
As the Co-ordinator of Survivors Speak OUT, a network of torture survivor activists in the UK, supported by Freedom from Torture, I know from experience that there are particular challenges for survivors to speak about torture.
You have to identify survivors who are willing and able to talk, not just about their own experiences, but how they relate to the bigger picture. Many torture survivors are on the move, in camps or temporary shelters, or trapped within the bureaucracy of a national asylum system or a UN resettlement scheme. Securing your safety or home can crowd out time and energy for advocacy.
Even those who are resettled may not want to speak out for fear of jeopardising the safety of family members back home. Some survivors just want to forget their past and look to the future, while others find the burden of their experiences of torture and trauma too hard to bear.
Working with Survivors Speak OUT, I know how difficult it is be articulate and confident enough to speak of our personal and collective experiences before even a small sympathetic meeting, let alone an audience of high-powered international delegates. And it is important that when we do, it is not merely for our testimony but for our views on what change needs to take place to combat torture and its lasting impact.
Yet people do speak out, despite the many barriers they face. Just last year we witnessed the truly extraordinary sight of 69 torture survivors delivering their testimony against former Chadian dictator Hissène Habré, openly in a crowded courtroom. Their evidence helped to convict Habré of rape, sexual slavery and ordering the killing of 40,000 detainees.
Most torture survivors remain hidden from view, their voices unheard. That is why it is so important that those of us who are in a position to speak are given the space to do so. A first step is to ensure that torture survivors, including those from the developing world, are included in meetings, on panels and in standard-setting forums, not as token members but as equals and experts. After all, when it comes to expertise, we offer a unique expertise that cannot be meaningfully understood unless you have lived the experience.
As survivors we know at first hand the experience and impact of torture - not just the immediate effects, but the long term impact upon individuals, their families and their communities.
We hunger for justice. For some of us that means legal justice, but for many of my colleagues in Survivors Speak OUT it means an acknowledgement of our experience and recognition that the governments in the countries we have fled from failed us, whether because they tortured us themselves or allowed others to act with impunity. We want acknowledgment that torture has happened and a formal and public apology.
Torture is not something I sought, nor is it one I can forget. My enduring legacy, and that of other survivors who also speak out, is to pass on our knowledge of the impact of torture, why it is always wrong, and how we can work together to stop it forever.
You can watch Kolbassia Haoussou speaking at the meeting of the UN Voluntary Fund for Victims of Torture in "Message to my Younger Self" on The Economist YouTube website..