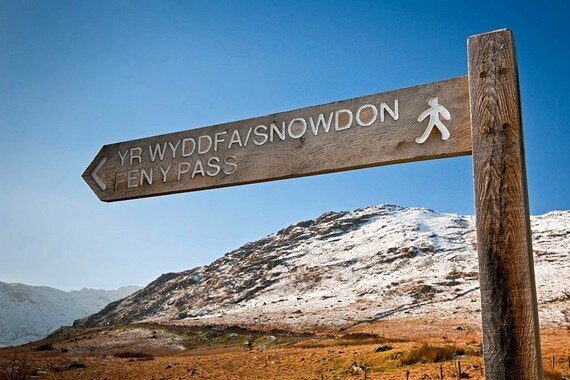 In their national anthem Land of My Fathers, the Welsh sing of their love for the land as opposed to a monarch, and as a man of Welsh extraction I've explored as much of the fatherland as possible to connect with my ancestry and that proud sentiment. But it was only after beholding the epic landscape of Snowdonia for the first time that I could finally, fully relate to it.
Covering a great swathe of northwest Wales and dominated by the highest mountain south of the Scottish Highlands, it's the nation's true heartland, rich not just in visual grandeur but in historical significance - the final refuge against invading Romans and Normans, and where Owain Glyndwr, the last native Prince of Wales, was crowned.
However it's a much earthier aspect of Welsh history I first investigate upon arrival, in a place close to the centre of the national park that has undergone a dramatic transformation in recent years.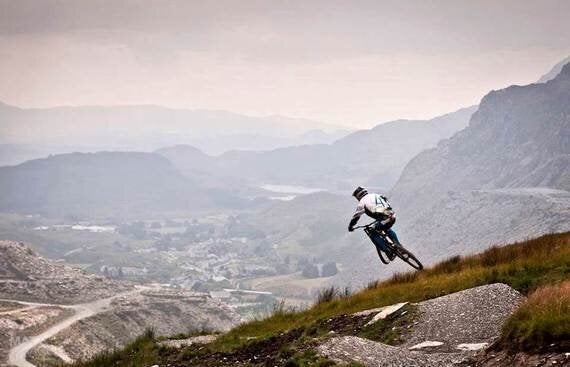 Nestled beneath mountainous craggy heaps of grey slate, the historic mining town of Blaenau Ffestiniog doesn't possess the natural beauty of the lakes and mountains surrounding it, so much so that it was originally precluded from the national park when its boundary was drawn up in 1950. Many of the regional populace disagreed though, and today the town is regarded as a de facto part of Snowdonia after becoming one of its most pioneering activity hubs, breathing new life into a local economy that had declined with the mining industry it depended upon.
Those lofty slopes of slate are now the playground of mountain bikers and zip-wire riders, while deep inside the Llechwedd caverns carved out of the rock lies 'Bounce Below' - the world's largest subterranean trampoline complex, declared "Most Fun Place in the World" by entertainment reporter Perez Hilton when it opened in 2014.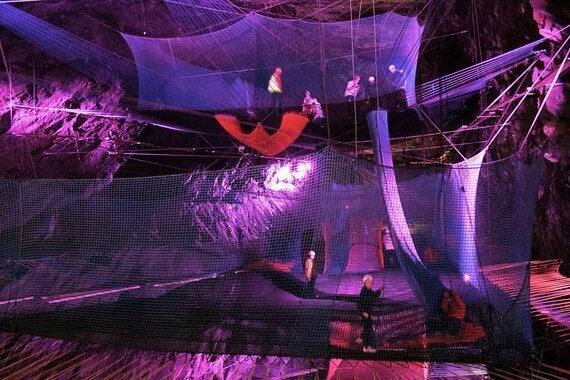 It's hard to disagree after giving it a go: giant trampolines suspended from the roofs of cathedral-sized underground chambers, all illuminated in brilliant colours. It's one of the more surreal yet most entertaining forms of physical exercise you'll ever undertake.
In stark contrast tonally are the Victorian mining tours you can embark upon before or after, delving even deeper into the mountains' bowels to experience the dark and dank life of the mineworkers who spent decades toiling there. As the grandson of a Welsh miner I was even more engrossed by this knowledgeably-led tour, wondering what he and his brethren would've made of what became of their workplace.
If it felt great being back out in the fresh air and sunlight, it felt even better soaring over the whole rocky panorama at rapid velocities on a series of zip-wires. The Zip World attraction boasts the longest wire in Europe, offering a memorable halfway-house adrenaline rush for anyone averse to the all-out freefall of skydives or bungee jumps.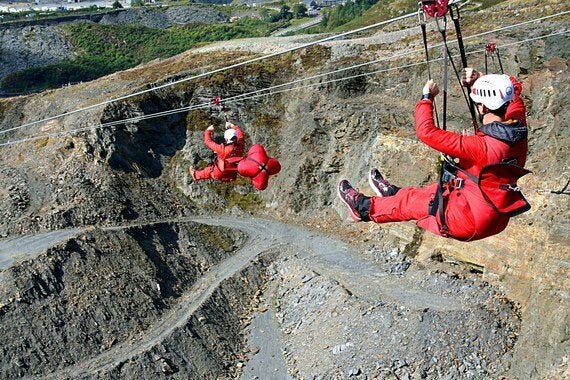 But for those who prefer the less frenetic side of the outdoor pursuit spectrum, you couldn't really ask for more of a fitting national park landscape to go rambling in - more than 100 lakes and nine mountain ranges lie within its boundaries, with at least 90 peaks to tackle if climbing's your cuppa.
And the daddy of them all, the highest mountain in England and Wales, Mount Snowdon simply has to be climbed if you've made it to within photograph distance. The beauty of Snowdon is that it can be scaled by anyone of reasonable fitness without the use of sherpas or base camps, while a couple of its more difficult routes are arduous enough to challenge more experienced climbers - Sir Edmund Hillary himself used it as a dummy run for Everest in 1953.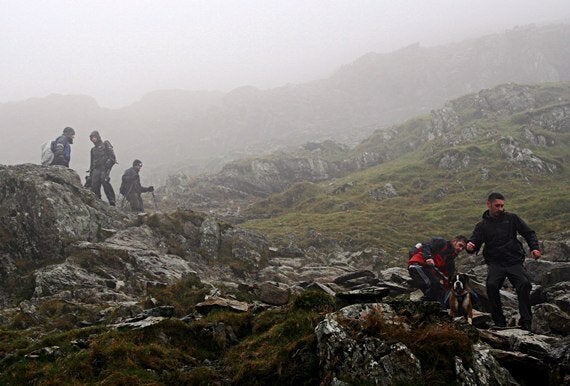 For anyone who can't be arsed with the ascent or is physically unable, the revamped Snowdon Mountain Railway pootles all the way up to the summit. Just don't expect panoramic views always to await you there - as I discovered there's often a thick veil of mist hugging the upper slopes in the colder months, however that in itself adds the more interesting dimension of being above the clouds after you've penetrated it.
Back down at ground level after conquering Snowdon there's nothing more rewarding than a pint of ale at one of the pubs or hotel bars in the clutch of stone-built villages dotted around the massif's territory, where warm Welsh hospitality is as good as guaranteed.
If you've had your fill of physical activities, there are more serene days out to be had in exploring historic castle towns like Harlech and Criccieth, the latter home to a seafood restaurant (Dylan's) that's one of the best in the region, housed in an impressive art deco building on the seafront.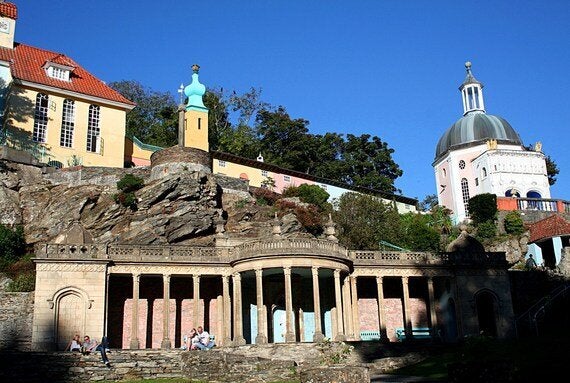 And then there's Portmeirion (above), the famous coastal bolthole built in the style of an Italian village and overlooking the broad River Dwyryd estuary - there's nowhere else like it in Britain.
But it was back to the active arena for my final day: high-speed mountain biking down Antur Stiniog's five winding trails, which are graded blue to black and have a full uplift service so you don't have to push your bike all the way back up. Led by local expert coach Adrian 'Bud' Bradley, I spent a heady final morning hurtling down these tracks, before watching some professionals follow suit in a time-trial competition.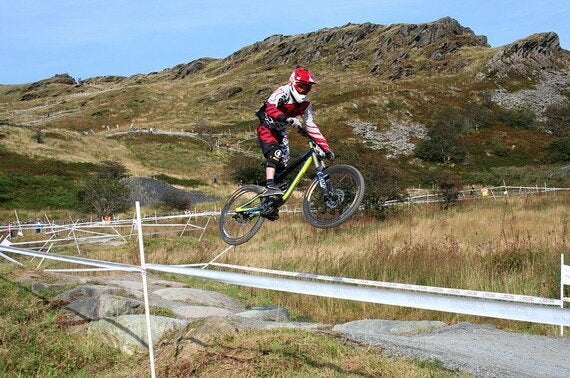 There were so many other things I could've seen and done in this preeminent national park - invited for one to Conwy Valley's Surf Snowdonia, an artificial wave lagoon and godsend to budding surfers - but even in a four-day long weekend it's impossible to squeeze it all in.
And therein lies the beauty of Snowdonia beyond its visual attraction - a place that rewards repeated visits with more diverting active pursuits than you could ever have time for. And all within a few hours' drive, or shorter by rail.
I'll be bringing my future kids here one day to preserve the Welsh connection, but will also be returning solo or with companion at the next possible opportunity, if only to re-climb Snowdon on a clearer day.
Kris stayed at the Royal Sportsman Hotel, Porthmadog. All photos © Kris Griffiths, except first two © Visit Wales.
New for 2016: Snowdonia Pass discount card offering exclusive discounts at attractions, restaurants, shops & accommodation across Snowdonia; only £5 for up to 12 months. Available at TiCs across region or online.
Related