Your cotton T-shirt has about the same carbon footprint as driving a car for 5 miles. That may not seem like a lot, but it adds up. Each year, cotton clothing is responsible for greenhouse gas emissions equivalent to driving to the sun and back more than 1,000 times, or removing about 10% of the US's passenger vehicles off the road, according to an MIT report released this week.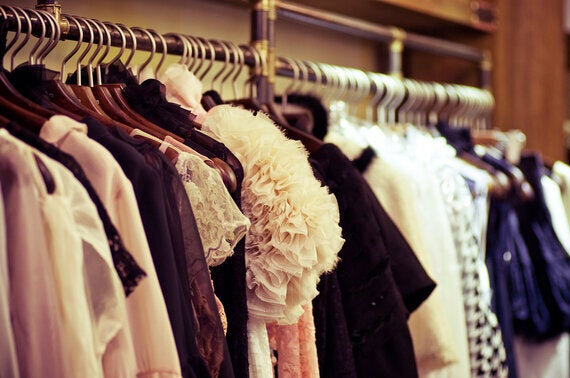 Globally, the apparel industry accounts for 10 percent of the world's greenhouse gas emissions--but companies like Nike, Adidas, and Eileen Fisher are leading the call for climate-friendly fabrics. Nike has teamed up with MIT's Climate CoLab platform to jumpstart breakthrough technologies and other ideas that could spawn a "materials revolution." Eileen Fisher has made a "No Excuses" pledge to reach "100 percent sustainability" by 2020 and requires its suppliers to certify that their fabrics don't come from virgin forests. And Adidas, which recently unveiled a shoe made from ocean plastic, is developing a "super material" that can be endlessly broken down and reused.
Could zero-emissions textiles be on the horizon?
The challenge is immense, but replacing our textiles with sustainable alternatives could have amazing consequences. According to MIT's Sustainable Apparel Materials report, the global apparel industry will produce more than 400 billion square meters of fabric in 2015--enough to cover the UK nearly two times over. Producing that much fabric takes 1 trillion kilowatt hours of electricity and up to 9 trillion liters of water. If you consider how, on average, Americans throw away about 10.5 million tons of clothing per year, the size of fashion's sustainability problem comes into jaw-dropping view.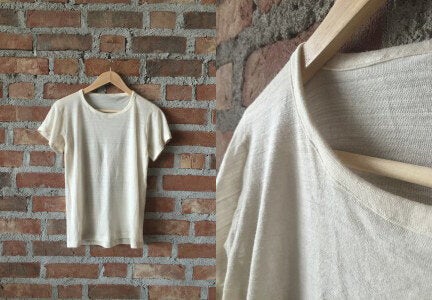 Re:newcell's 100% recycled T-shirt, formerly blue jeans. Image credit: Re:newcell
In response to the staggering amount of global clothing waste, tech is starting to catch up on the fabric recycling front. While only 20 percent of cotton is typically re-usable from old clothing (due to the length and quality of the fibers degrading through reclamation processes), companies like Re:newcell and Pure Waste Textiles are developing ways to improve the quality of recycled cotton. A recent startup, Evrnu, claims that it has created a recycled fabric that is as soft as silk and about the same price as organic cotton.
Some critics have argued that recycling fails to address the real problem--our consumption patterns and the endless churning of fast fashion. But developing climate-friendly materials and processes is going to help. Consider how more than 2.4 billion square meters of leather is manufactured each year, accounting for annual emissions equivalent to 30 million passenger vehicles, according to MIT. (I won't even get into the toxic waste generated from tanning that pours into rivers and oceans.) With half of this leather going toward footwear, high tech, recyclable fabrics like Adidas's "super material" could truly be a gamechanger.
This post was written by Kristie Wang for Ashoka Changemakers and Fabric of Change, a challenge that will award more than €100,000 to solutions for building a fair and sustainable apparel industry.
Related